How to write great image descriptions
Image descriptions, also called alternative text or alt text, are text descriptions of an image. These descriptions support people who are blind, have low vision, use assistive technology, live in low-bandwidth areas, or want more context.
Writing image descriptions on X is different from writing them elsewhere on the Web in three ways: 
X has a character limit of 1,000.
The description is the only place that guarantees a description of an image.
Everyone can access it.
The goal of writing image descriptions is to be clear and concise, while giving more context to your post. Like posts, image descriptions must follow the X Rules.
Here's a list of recommendations for writing great image descriptions with examples:
Image description recommendations
1. Capture what's important
It's important to capture action, movement, relationships, noteworthiness, visual details, and anything unique.
Note people, pets, things, their names (if relevant), and their relationship to each other. Depending on topic relevance, mention the race, gender, age, etc. of people.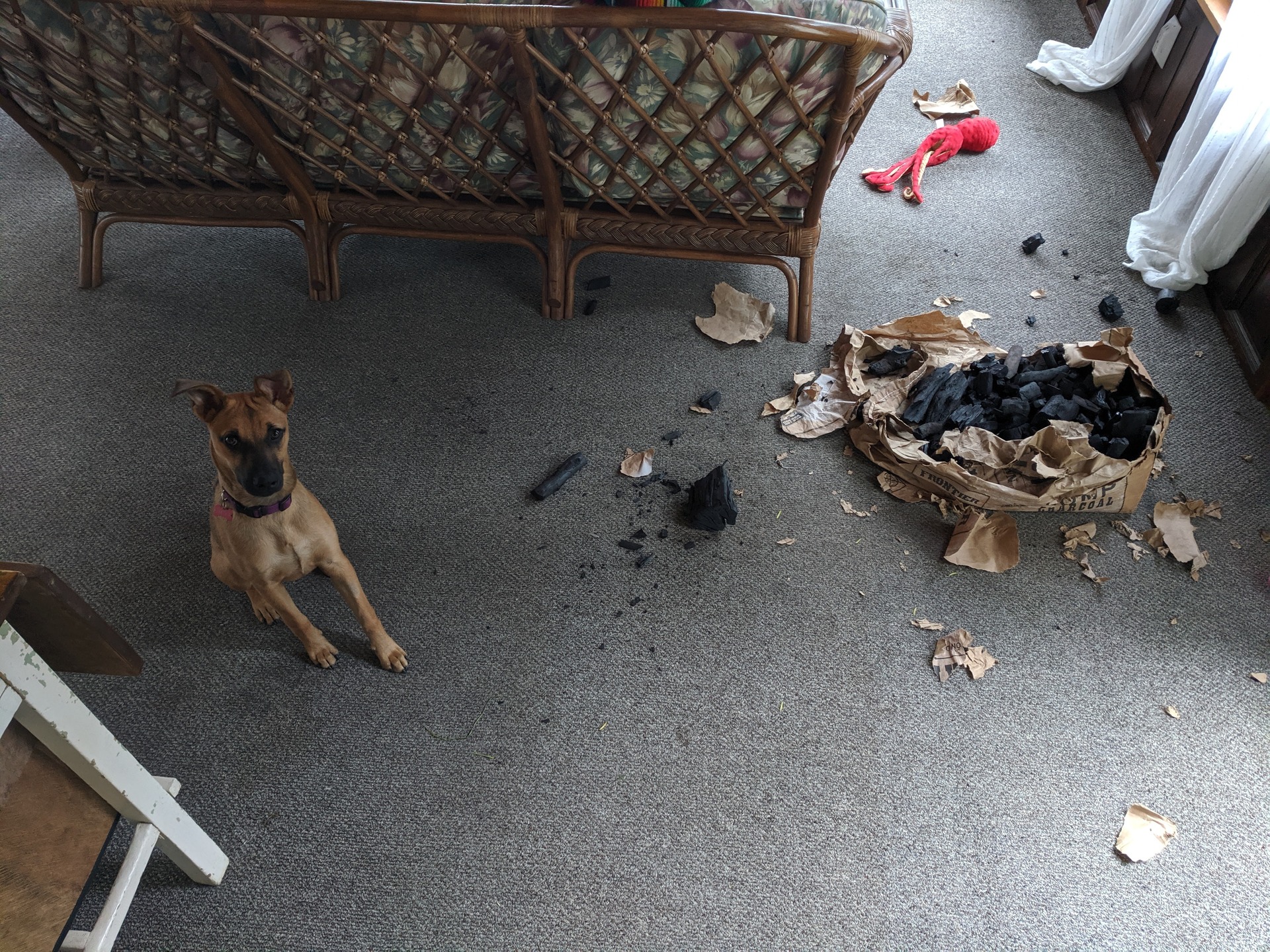 The description for this image could be:
My puppy, Beatrix, sits on the left. On the right is the bag of charcoal she just finished shredding. Hunks of charcoal and pieces of the bag are scattered on the floor, along with her red octopus toy.
This description is 201 characters long.
2. Be succinct, clear, and detailed 
The character limit for image descriptions is 1,000. Previously, some assistive technology (such as screen readers) stopped reading at 200-250 characters. While this is no longer the case, it's still important to be succinct in your description.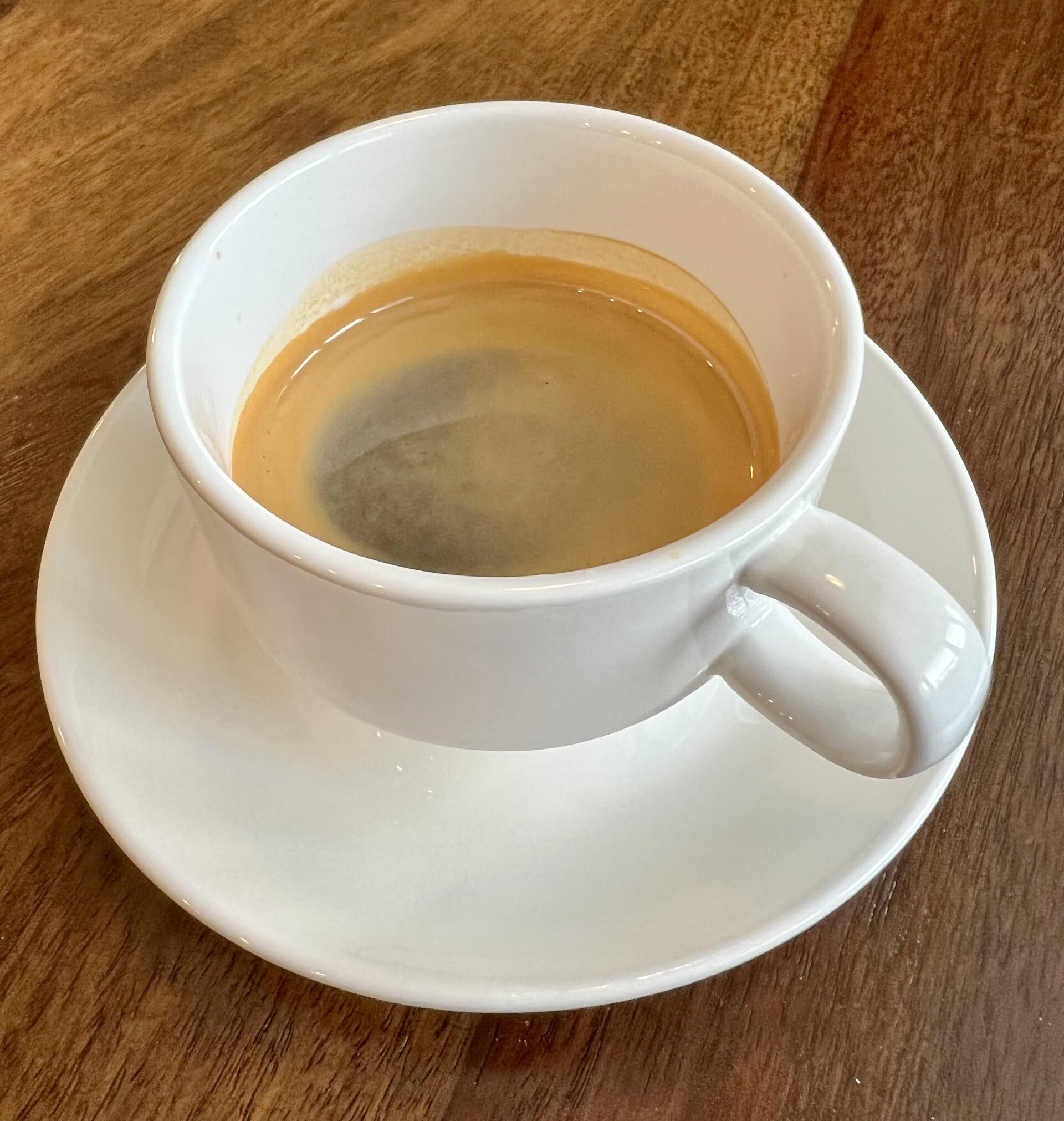 At 224 characters, a long version of this image description could be: 
A small white mug with a tiny loop handle, with a shot of deep brown espresso and a light brown crema on top. The mug sits on a small white saucer on a medium brown wooden table with clear grain running mostly top to bottom. 
A shorter version, at 137 characters, could be: 
A shot of espresso with a light brown crema inside a white espresso mug with loop handle. The mug sits on a white saucer on a wood table.
The shorter version does it in 87 characters less. 
3. Be objective
Unless it's an image of yourself, or you know exactly what's happening in the image, don't editorialize, or make assumptions about what's happening. Simply provide enough objective context so readers understand the relevance of the image to your post. 
For example, if the image is of a politician you don't like, don't refer to their "silly little face." Say instead that they're "smiling, close-lipped into the camera."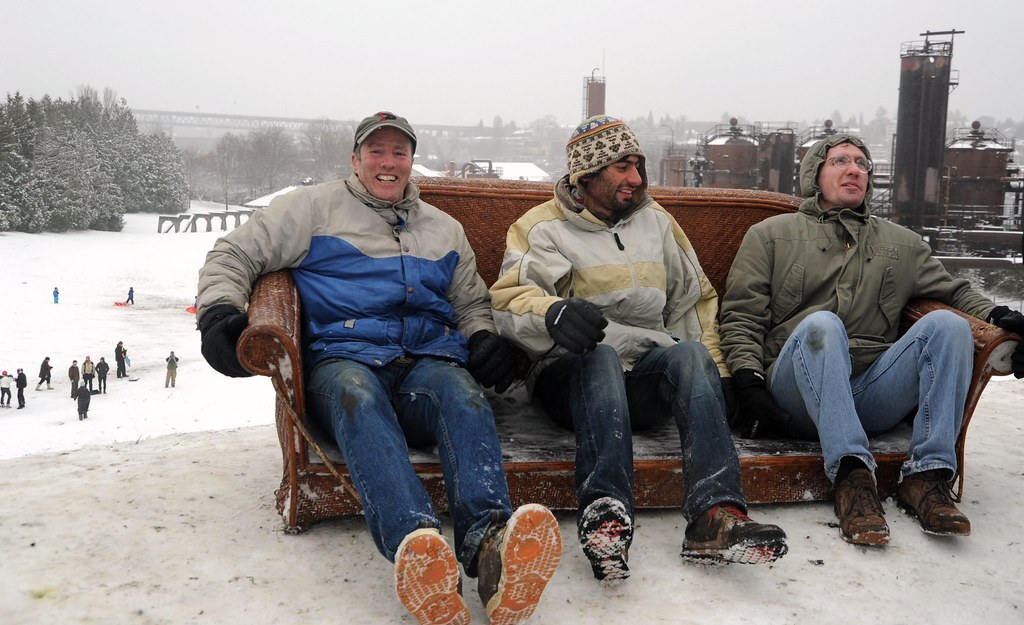 The description for this image could be:
Three smiling men sit on a wicker couch, with no cushions, at the top of a hill covered in packed snow. They're wearing winter coats, gloves, wet jeans, and snow-encrusted shoes. A factory looms in the background, and a group of people with sleds are gathered at the bottom of the hill.
This description is 298 characters. Instead of saying the men look like they're having fun, which is subjective, you can say they're smiling. Happiness is implied. Also, it looks like the men in this image are about to couch sled down the hill. They aren't actively doing so though. To say that they are is to create a story out of the image, instead of just describing the image.
4. Write out or summarize text in images
If there's text in the image, include it in your description. If it's more than 1,000 characters of text, do your best to summarize it, focusing on its relevance to your post. 
If it's a legal document, for example, summarize the content and provide a link to the source in your post, not the image description.
Depending on what you write in your post, you can exclude certain details from the image description. This also avoids redundancy for readers. For example, if you mention the name of the author and the title of a book in your post, you don't need to repeat that information in the image description.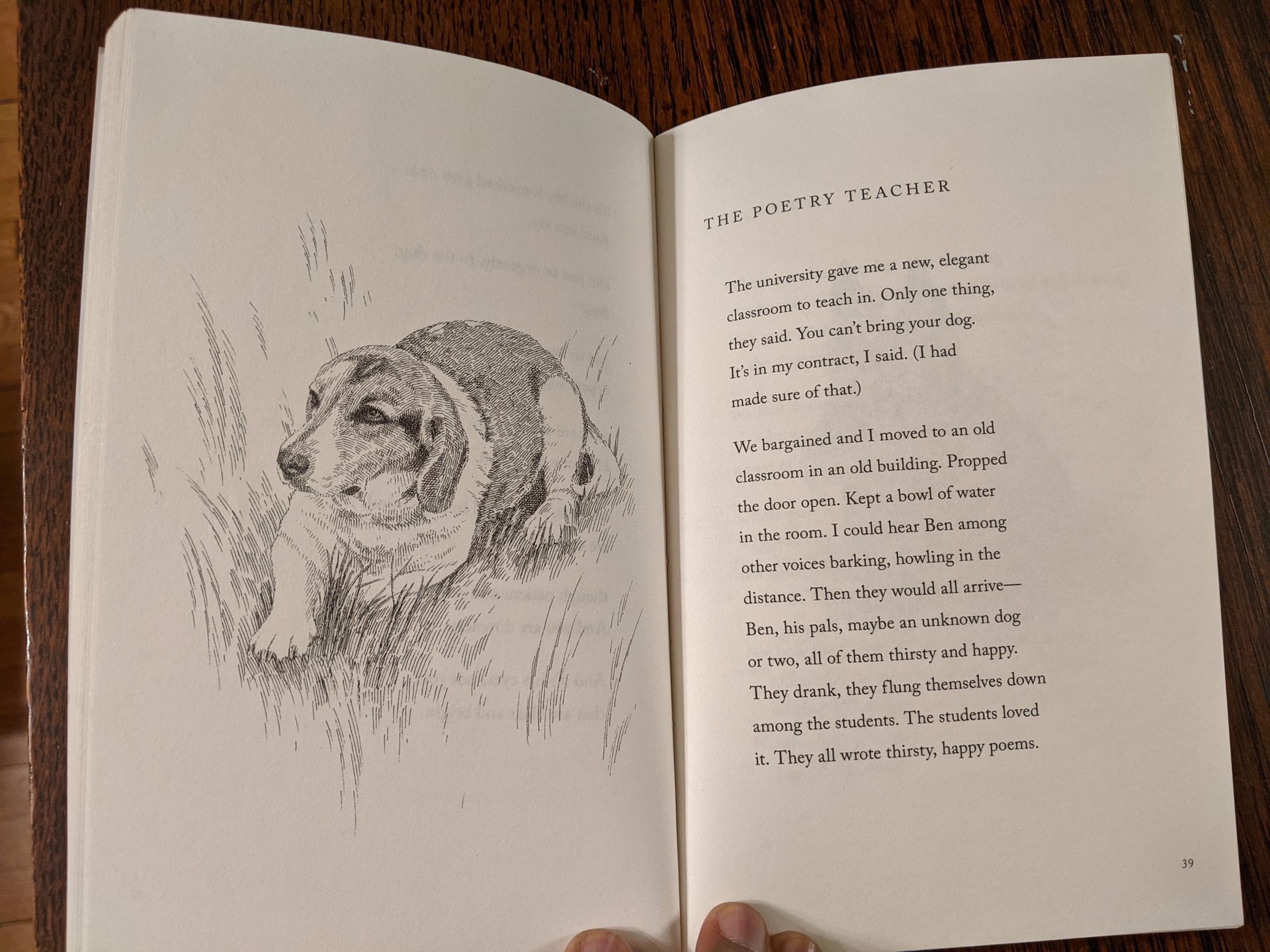 The description for this image could be:
A hand holds open a book of poetry by Mary Oliver called "Dog Songs." The name of the poem displayed is "The Poetry Teacher." On the opposite page is an illustration of a Beagle laying in the grass. The poem is about how the author negotiated with a university to allow her dog to go with her while she teaches a poetry class. 
This description is 326 characters. Notice that context was given to the description that does not appear in the image. This is done if that contextual information is not provided in the post.
5. Watch out for acronyms and abbreviations
Acronyms should be capitalized. If they're not, some screen readers may read them as words, which might not make sense in context. Non-capitalized acronyms may also increase reading difficulty for sighted readers.
Try to spell out words instead of using abbreviations. Screen readers don't always announce them in a meaningful way. 
For example, with abbreviations like "Dr." for "doctor," some screen readers read each letter instead of reading them as words. So "Dr. Calvin" is read as "d r Calvin." Some people will catch that, or be able to process what it actually means, but others won't. The exception is if you're writing out abbreviated text that appears in an image.
Everyone who reads your description may not know what certain abbreviations mean. Readers who don't speak or read the same language may struggle to understand the meaning.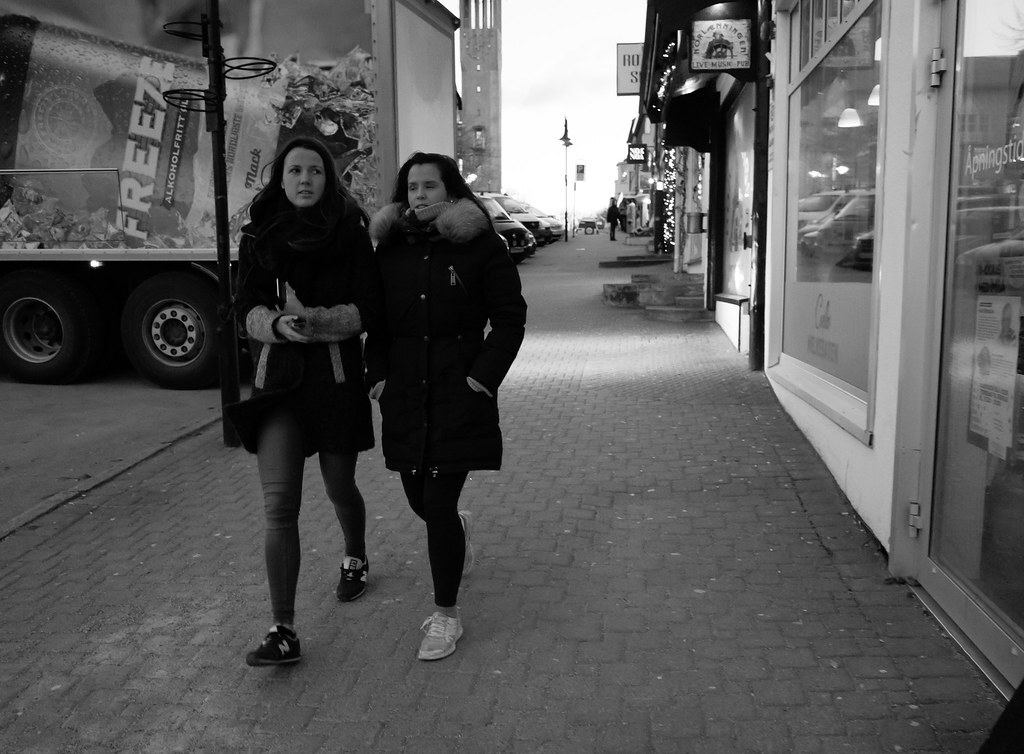 The description for this image could be:
Black and white photo of two young women walking past Doctor Calvin's office, down the brick sidewalk along Lexington Avenue in early December. They're bundled up in winter coats. 
This description is 179 characters. Words that could have been abbreviated are "black and white," "Doctor," "Avenue," and "December." The spelled-out words don't detract from the description, nor do they significantly impact the character count. 
6. Include the image type details
Mention if something is a close-up, aerial shot, or black and white photo. 
If it's artwork, describe the type of art: painting, portrait, sculpture, illustration, etc. If there's a specific genre associated, add that as well. For example, "anime illustration" instead of just "illustration."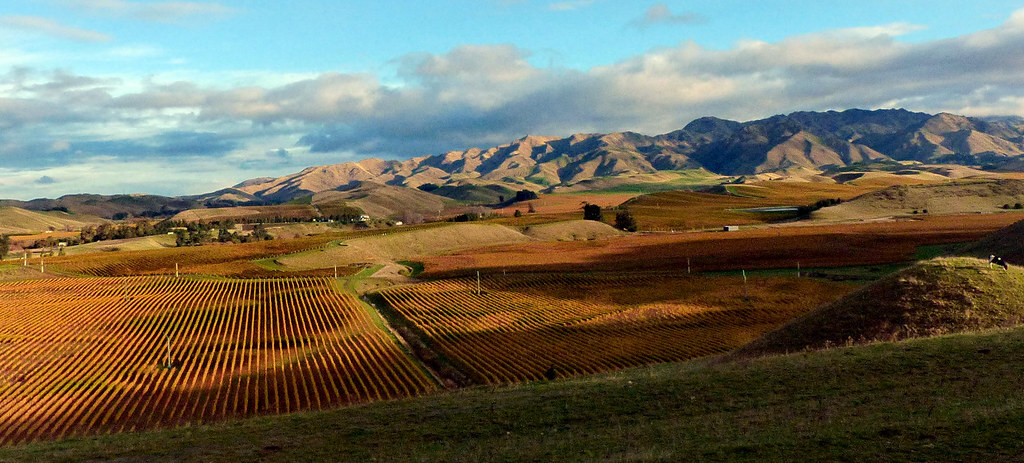 The description for this image could be:
A view from a hilltop looking down into a valley. Rows of corn stretch from side to side of the photo. The setting sunlight makes the fields look auburn instead of yellow. Beyond the crop rows are softly rising hills, with a few buildings and trees on them. Beyond that are even steeper hills, some shrouded in shadow by long, flat stratus clouds.
This description is 347 characters. It's a bit long, but hopefully it captures the image contents in an evocative way. 
7. Use regular sentence structure and letter casing
Describe the image in complete sentences instead of listing its characteristics. Write in a way that sounds natural or conversational.
Write in sentence case instead of all lowercase or ALL CAPS (unless it's an acronym or abbreviation).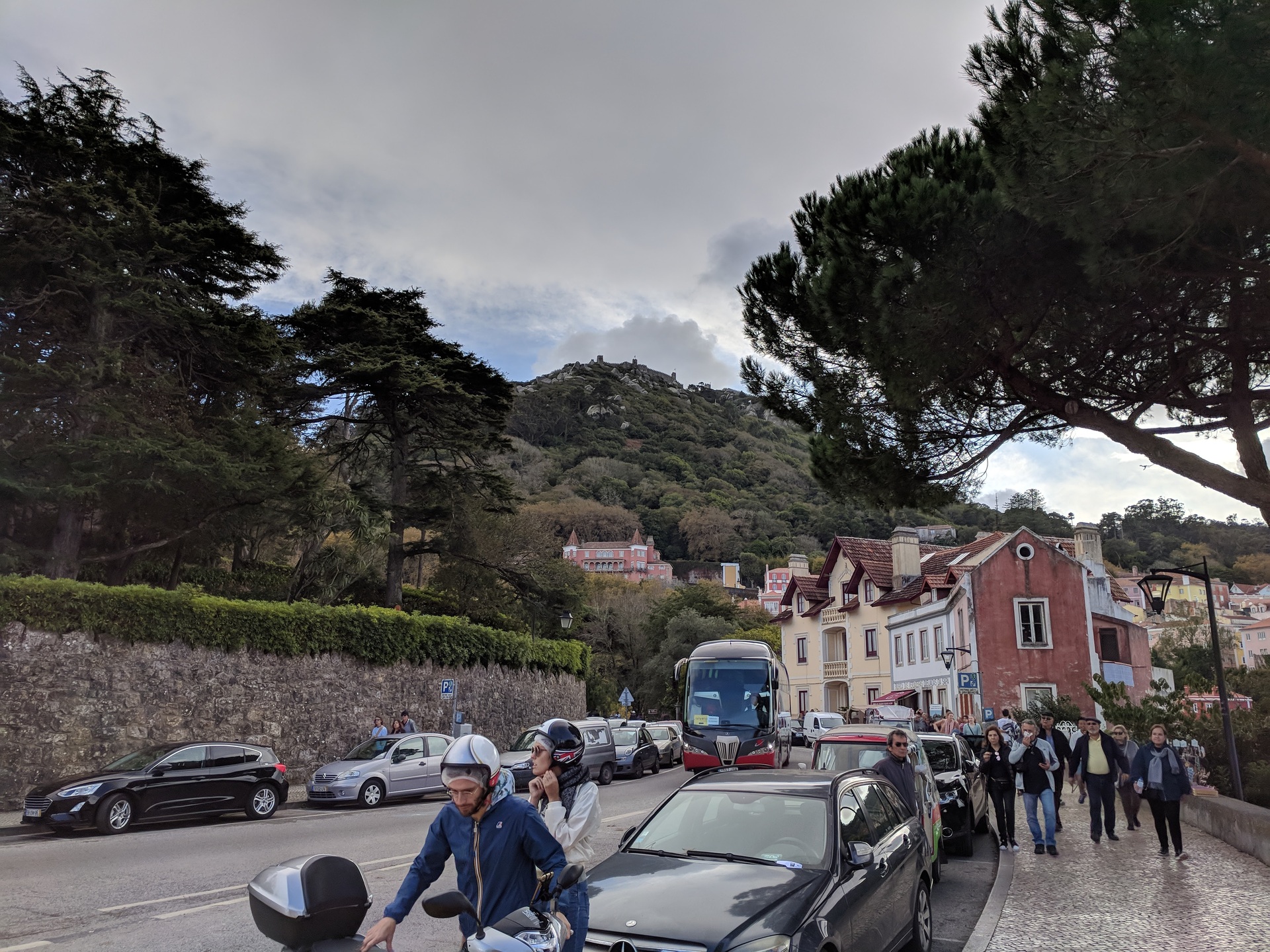 For this image, the description could be:
A view of a slice of the city Sintra, Portugal on an overcast, chilly day. A tour bus is coming down the street, a couple is getting off their scooter, and a group of people are walking toward us. On top of the hill in the distance is Castelo dos Mouros (Castle of the Moors).
This description is 276 characters. 
8. Avoid redundant information
Don't write "Photo of" or "Image of." Assistive technology will know it's an image and communicate that to users. Do mention if something is a screenshot. It can be useful for readers to have that extra context.
Don't repeat information that you write in your post in the image description. For example, if you share a photo of a book cover, and mention the author's name and book title in your post, don't repeat that information in the description; instead describe the book cover. If you don't mention that information in your post, then do include it in your description.
The description for this image could be:
Screenshot of a post from @X on October 4th that says, "hello literally everyone." There were 118,400 comments, 784,200 reposts, and 3.3 million likes. 
This description is 159 characters. Short and sweet. 
9. Take care with complex visuals
Diagrams, charts, tables, maps, and infographics contain detailed information. These visuals often need lengthy image descriptions. The goal for these descriptions is to describe trends and findings, not explain the research behind it. Instead, add a link to the source in your post so readers can get more information if they want it.
For maps, describe the overall information shown. No need to describe the interface controls or the pinned landmarks.
The description for this image could be:
Screenshot of 2019 data map from the CDC Disability & Health Data System showing the relationship between any disability and yearly incomes below $15,000 for adults 18+. The states with the highest prevalence of 22.2-50.3% are CA, NM, AR, LA, AL, SC, DC, Guam, and Puerto Rico. States in the second-highest tier of 18.7-22.1% are NE, OK, TX, MO, WI, IN, KY, TN, MS, WV, GA. States in the middle with 17-18.6% are AZ, MT, KS, IL, MI, OH, FL, VA, NY, RI. States in the second-lowest tier of 15.6-16.9% are WA, NV, ID, HI, IA, VT, NH, MA, ME, DE. States with the lowest at 10.2-15.5% are AK, OR, UT, WY, CO, ND, SD, MN, PA, MD, NC. There is no data available for NJ or Virgin Islands. The U.S. median prevalence is 19.7%. The map uses blue and green colors to show percentage relationships in each state.
This description is 801 characters, and thorough enough to give readers a comprehensive understanding of the data map.