About election labels on X
Election labels contain additional information about X accounts for specified political candidates. The label appears on the profile page of the candidate's X account and on the posts sent and Reposted by the candidate's account. Labels contain information about the office the candidate is running for, the state the office is located in, and (when applicable) the district number.
Additionally, these labels include a small icon of a ballot box  to signal the account's status as a candidate running for government office.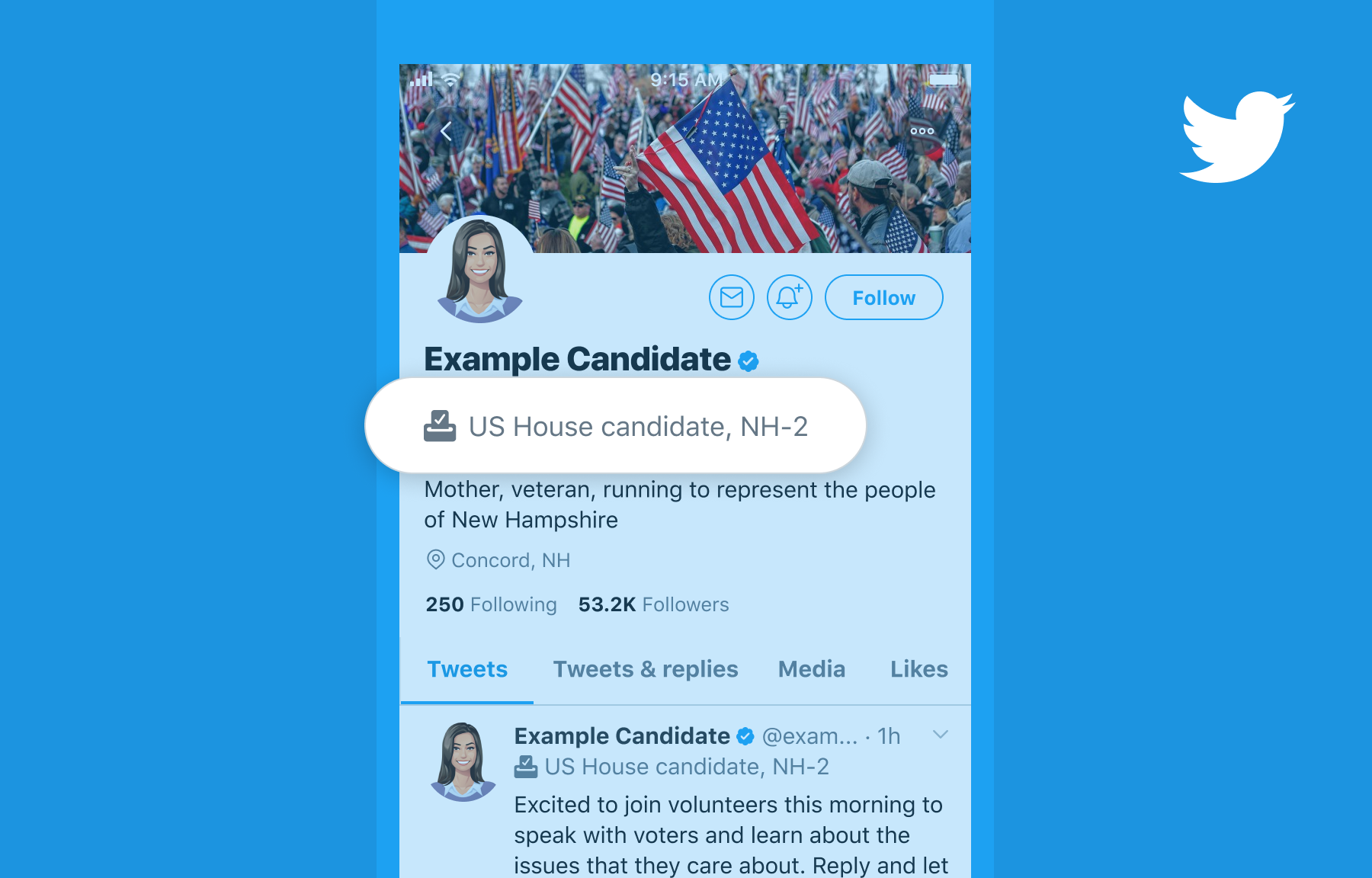 Which candidates currently have an election label?

Currently, labels appear on X accounts of candidates running for office during the 2022 US election cycle who:
Are a major party nominee for Governor, or for the US Senate, or US House of Representatives.
Have qualified to appear on the general election ballot.
Have a X account that has been identified and confirmed as the candidate's campaign account by X.