Note: Fleets is only available for iOS and Android apps.
Fleets appear above the home timeline and give you the power to use and interact with Twitter in a whole new way, right in the moment. Fleets allow you to share fleeting or transitory thoughts, and after 24 hours, they'll disappear from view. Share personal in-the-moment thoughts with your followers free of public reactions. Fleet authors can see who views their Fleets, including accounts with protected Tweets, by clicking into their Fleets and tapping on the Seen By text at the bottom.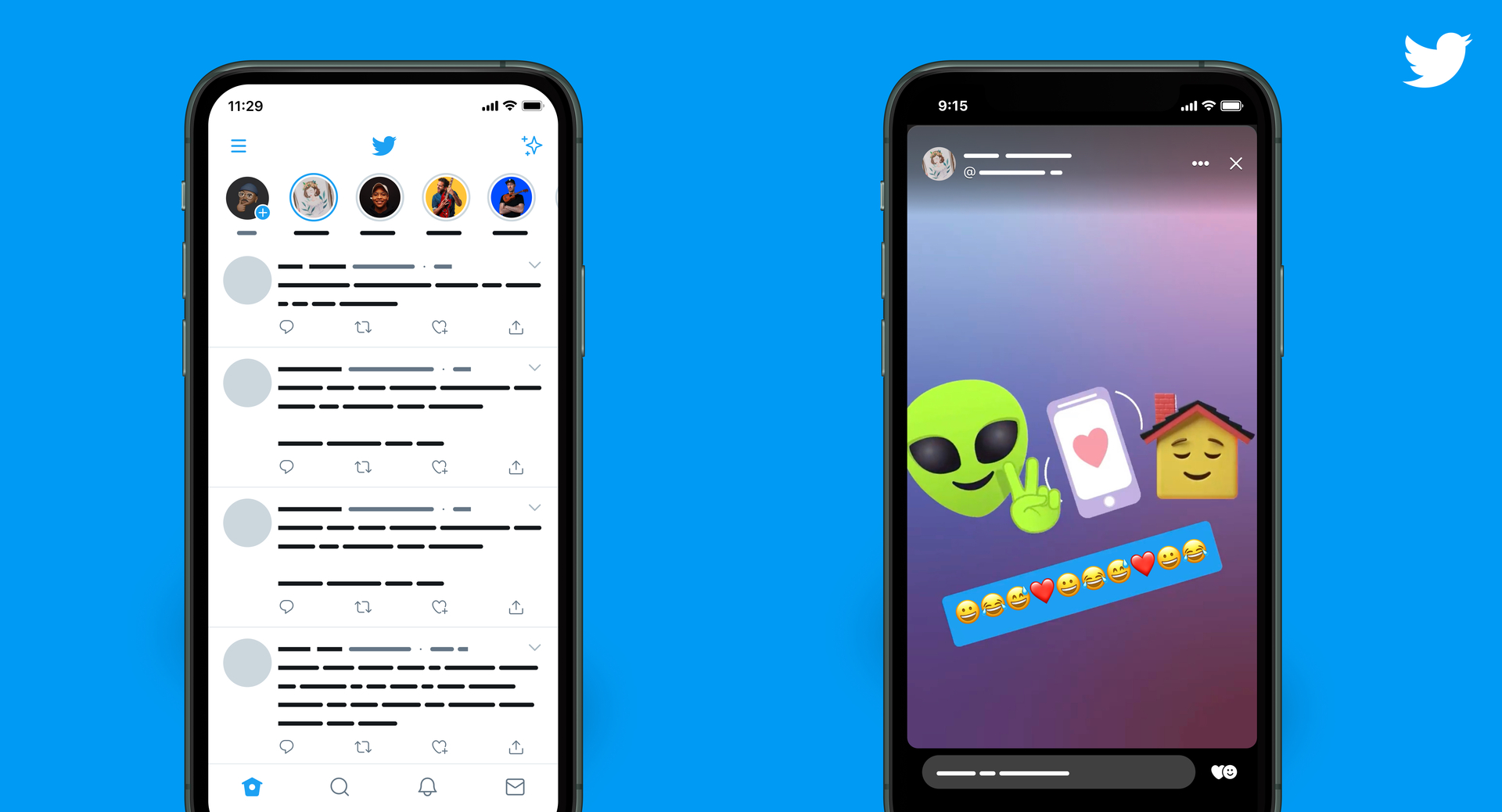 Fleet highlights:
Fleets are designed for mobile use on Android and iOS apps.

Fleets appear as circles in the row below the menu icon and above your timeline.

They can receive hearts or thumbs up.
A Fleet can include text, videos, GIFs, Stickers, or photos. 
People can reply to your Fleet by tapping on Send a Message or the emoji icon at the bottom of your Fleet. 
If you have open DMs, anyone can react to your Fleets. If you have closed DMs, only people you follow can react to your Fleets.
You can choose to turn DMS on or off for any Fleet you post.
People with access to Fleets can see your Fleets in two ways: 
If they follow you, your Fleets will appear in the new bar across the top of their Home timeline. 
Anyone who can see your Tweets can view your Fleets from your profile by tapping on your profile photo.
If you protect your Tweets, your Fleets will also be protected.
To delete a Fleet select Delete Fleet and it will remove the post.
You can choose to Mute Fleets or Fleets and Tweets by pressing and holding the Fleet icon of the person you wish to mute within the Fleet bar.
 
Note: When you view someone's Fleet, the Fleet author will be able to see that you viewed it using the Seen By feature, even if your account has protected Tweets. 
Additionally, please note that we maintain a copy of all sent Fleets and live broadcasts in Fleets for a limited time after they expire or are deleted to be able to enforce against Fleets that are found to violate our rules. If a Fleet or a live broadcast was found in violation, we may extend the time we maintain a copy of it to allow people an opportunity to appeal the violation if they believe it was a mistake.