#TwitterVoices: With Our Words
Using X to tell it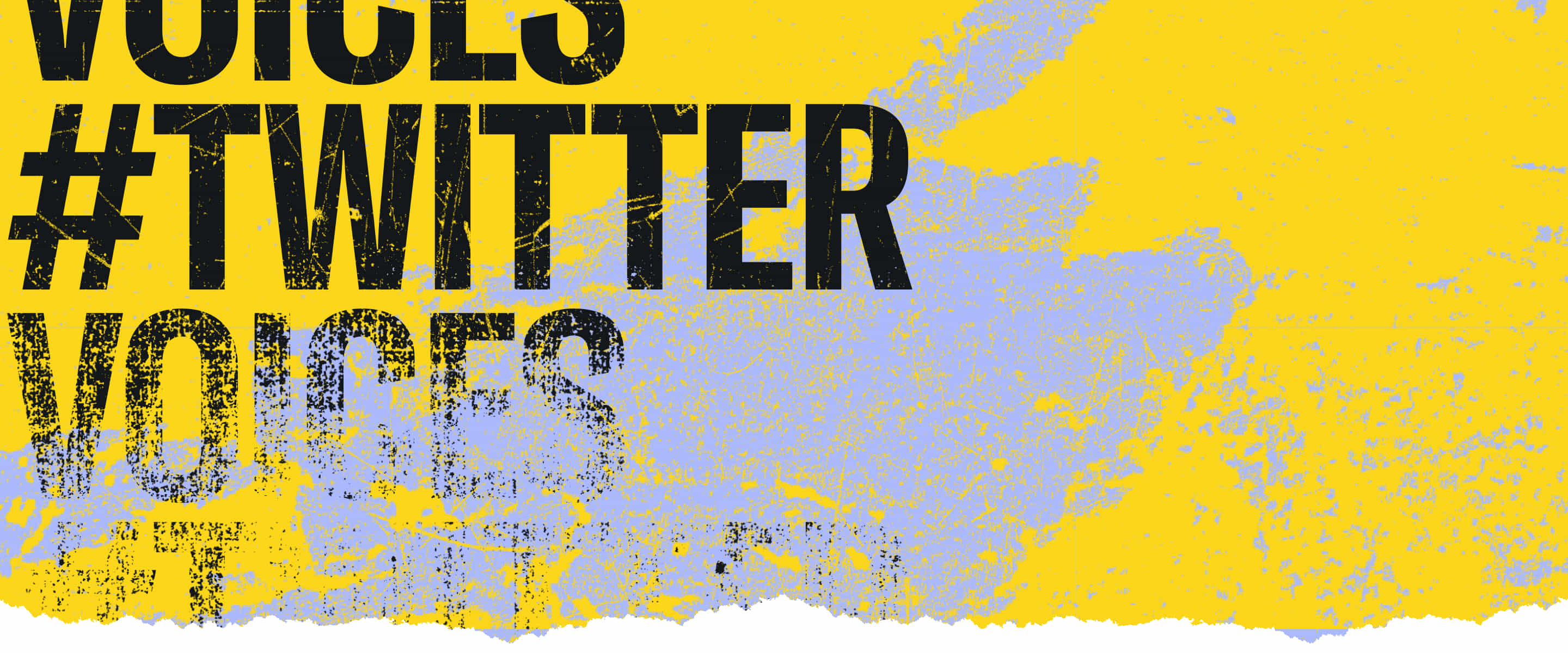 When New Jersey Governor Phil Murphy declared a state of emergency and issued a stay-at-home order, I, like many other Americans, went shopping to stockpile food and necessities. As I saw lines grow and shelves emptied, I decided to make purchases not only for myself, but for my mother and sister. But as I waited for the cashier to bag my items, I thought of the many individuals who did not have the cash on hand to buy items before they were sold out. Or those who did not have a family member to go shopping for them.
It quickly became apparent that COVID-19, like racism, was a virus that was going to disproportionately impact poor and Black and brown communities.
Governor Phil Murphy's stay-at-home order was an important executive order to stop the spread of the deadly coronavirus. But while it may have prevented many from suffering symptoms of COVID-19, it did not prevent communities already suffering from food insecurity. If the goal was for the most vulnerable population to survive the pandemic through self-quarantine, how could they survive if they could not leave their homes to retrieve the groceries, medicine, and necessities to sustain themselves?
Around this time, I began seeing activists on my X timeline share sign up sheets to join mutual aid neworks. These networks were quickly popping up all over the country. They were self-organized groups of people sharing resources and supporting neighbors who needed help to survive the pandemic. Recognizing the value in these forms, I did what all good organizers do: I copied it.
As the threat of food insecurity grew, a local IHOP reached out to me, seeking to donate breakfasts. I contacted a local senior home to see if they were able and willing to accept the food donations. I delivered 25 breakfasts for a few days until a senior asked, "Are you doing dinner, too?" I said, "Sure." And now, we are delivering 200 dinners, 3 days a week to seniors throughout the city of Paterson.
As the demand for the resource grew, so did the need for additional help and funds. By sharing pictures, videos, and our journey on X, we began to raise enough money to both expand and continue our operation. People enjoyed the behind the scenes footage of prepping the food and pictures of the seniors we delivered to. We relied heavily on others seeing and sharing our posts to raise money to sustain our mutual aid. Posting on X allowed us to garner support from outside our local community, and it quickly became noticed by media outlets who went on to cover our work.
But posting on X wasn't simply a way to gain exposure. X has always been a platform to share your life and thoughts with others. There were hundreds of new infections in my city. Dozens of new deaths. Myself and my team constantly feared we would be next. We shared the good. But we also shared the bad. We constantly discussed shutting down the operation. But each day, we found ourselves back at the restaurant preparing to deliver to seniors that we began to develop bonds with.
Like the one senior who told me they needed supplies. I called to tell her I purchased them. While on the call she told me she hadn't been able to get her medicine. I told her I'll pick it up. She said she wanted to hug me, but she can't.
Moments like this meant something to me. But as I shared these moments on X, I learned that it meant something to others as well. It was these moments that were connecting me to strangers online, not simply mutual followers. X is a platform that allows us to share our stories, so my advice to others is, "Tell it."
Our efforts taught us that community isn't simply about living in proximity to someone, but supporting a fellow human being in times of need. Before the pandemic, many of us had online networks, the pandemic transformed it into online communities. Community is a verb. Community is how we will get through this.
Community is how we will get free.
ABOUT THE AUTHOR

Zellie Imani is a writer, educator, and organizer. He is also a co-founder of the Black Liberation Collective, a Black youth Collective dedicated to transforming higher education through unity, coalition building, direct action, and political education.
Follow @zellieimani
X has all the features you need to tell your own story too:
ABOUT THE SERIES
#XVoices: With Our Words are articles showcasing the various communities on X. This series includes interviews, use-cases, and real-talk explanations of our rules, enforcement, and how real people use our platform and elevate it. #XVoices: With Our Words aims to increase advocacy through greater understanding and empathy across a wide-spectrum of accounts, hashtags, and communities.