#TwitterVoices: With Our Words
How Black Girl Gamers used X to change the game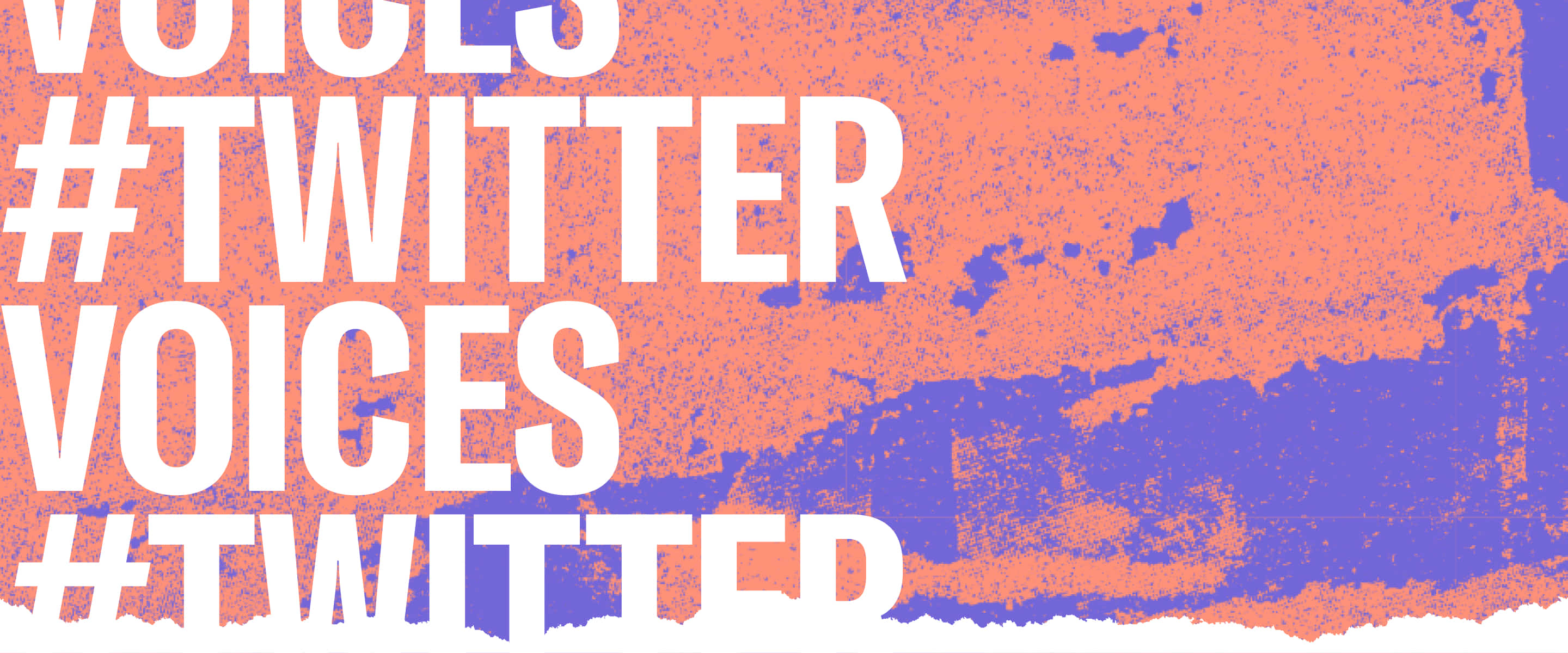 X has played a major part in the growth of Black Girl Gamers –– we wouldn't be where we are without it. It's the platform that houses all the discussions, updates and news in the Gaming industry, but also allows you to express your personality. 
Gaming is...interesting. Since a young age, I've enjoyed escaping to various fantasy worlds but it was always a matter of time until I was brought back to reality. When I was young, it was in the form of absence of Black women characters –– one or two would grace the screen but as stereotypes that were so predictable, bland, and offensive. Now don't get me wrong, I didn't expect Black women to be in Crash Bandicoot (a game about a spinning marsupial), but our appearances were so far and few between that, at one point, I believed gaming to be a completely white male hobby.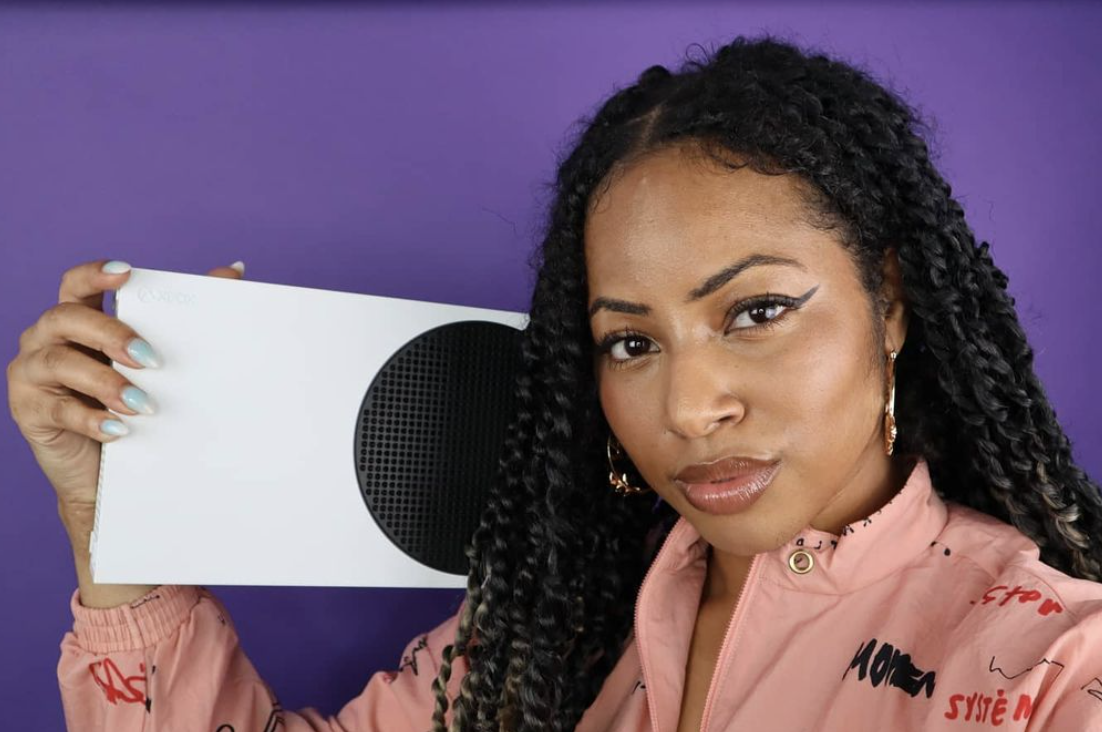 When online gaming arrived, it brought along with it another forum for white male gamers to flex their colonial attitudes towards anything they deem of value; once again taking me out of the fantasy world and into reality. And when gaming conversations were born online, they brought that toxicity with them. I grew tired and stopped gaming online for years, but after seeing some male "friends" from university create their own gaming channels with truly mediocre content and borderline offensive commentary –– I started my own channel along with my personal X page.
Though I abandoned my gaming channel endeavours to focus on creating Black Girl Gamers, it was via my personal X page that I met friends like @ljay90, most likely via hashtags like #blackgamers, who in turn introduced me to fellow Black women gamers such as @junaebenne, @chasinglux, and @astylishjedi (who still helps manage our X page) who later became the first Community Management team for Black Girl Gamers. They, like myself, felt either annoyed, ostracised, invisible, undervalued or needed camaraderie.
If I'm being honest, I was bored of some of the conversations about race and gaming that I saw online. They were so frequently rooted in assimilation or fear of rocking developers' boats. I felt concessions were made on the behalf of Black gamers to comfort developer fragility that would hold us back in the long run. Ultimately, something was missing from these discussions, and in hindsight it's only now that I realise it was the vim. To be vocal online meant braving a tidal wave of whitesplaining, mansplaining, or racist responses. I wanted Black Girl Gamers to contribute positively to the narrative so I created the X handle. Having a X page brought visibility to our experiences and opinions to many, including those who disagreed with our posts. But, it isn't always serious stuff, I love to crack jokes and often make threads such as "If Beyoncé were a Fantasy RPG character" because there was an unspoken feeling that Black pop culture was juxtaposed to gaming culture at times.
Over time, Black Girl Gamers grew into a bastion for Black women in the industry, whether or not they were a part of our private community. We brought a new lease of life to Diversity & Inclusion narratives in the industry via our vocality and the feeling that "enough was enough". We interact with our followers on X, especially our Black women followers because they are the ones who need to be heard and seen the most. They in turn joined the conversation and reposted us, sending our message out into their own personal communities –– a great feature of X. Interacting with our supporters comes naturally. We chat, ask them to teach us, we boost posts for good causes, and share jokes with our supporters –– we're human and it's important to come across as that. This allows us to offer a safe space for discourse (even out in the open).
Diversity and inclusion wasn't as "trendy" as it is now and so at times, when posting, I had to step into that "angry Black woman" label that would be frequently attached to Black Girl Gamers but I didn't care. It took thick skin but before I knew it, Reposts on our posts calling out publishers would spread our message and our posts would often, and still do, have a seat at the table in rooms full of professionals that were too scared to actually speak to or employ Black women directly. Black women from all over the world have come to feel seen by reading our posts and appreciate the authenticity in our purpose. We spark and join discussions up until the point of exhaustion or our point being made. And because of this, we still receive messages of thanks for bringing issues to the forefront and using representation in games as the entry point to incite change.  
X is a key part of our strategies for Black Girl Gamers. We receive our best analytics from X, which is due to the massive gamer audience on the platform and the speed at which conversation can spark. The capability to post links in posts when promoting events such as our Black Girl Gamers Online Summit and streams with brands like Fortnite, is invaluable to us as a platform. When there are down days (fighting the good fight gets tiring), we Repost successful content from the past using X's Media Studio Library or spark lighthearted discussions with our supporters. Pinning our posts keeps our followers up to date on what's most important.
The visibility of Black Girl Gamers has gone through the roof and we still have a way to go. Various members have found us via X to become esteemed and valued members of our Community Management, Stream, or Twitch team. But the visibility isn't restricted to just Black women gamers –– I once sat in awe of the growth and also our list of verified followers; a far cry from starting a X page to pop off at the industry. Being verified on the platform has also validated our experiences; it's shown that we're not to be overlooked in the industry as we were before.
Our voice has weight.
Our goal is to continue driving change in various areas of gaming; character representation, workforce diversity, inclusion and equity; and become the beacon of Black girl magic that changed the industry for good. We'll continue to use X to aid us in our events, workshops, initiatives, and opinions in order to make that change.
ABOUT THE AUTHOR
Jay-Ann is the CEO and Founder of Black Girl Gamers™; an online safe space and platform that heightens the visibility of Black Women in Gaming and advocates for Diversity & Inclusion. In addition to being a global safe space with over 7,000 women, Black Girl Gamers™ has a following of over 80,000 online and has partnered with V&A Museum, Adidas, Facebook, and Twitch to curate events that highlight the need for inclusion in the industry, including the industry-shaking event Gamer Girls Night In™. Because of her efforts, Jay-Ann has won several awards and has been requested to speak at Twitter, Unilever, Wellcome Collection, Facebook, and Microsoft on the need for improvement in dominant gaming culture and how companies can do more.  She has worked with brands such as Fortnite, MAC, Buildbox, and more to bring visibility and equity to Black Women within the industry.
Jay-Ann is also the Co-Founder of Curlture, a platform boasting over 50,000 followers that empowers women to embrace their natural hair, beauty, and culture via beauty, lifestyle, and travel content. In additional to winning awards as an influencer, Jay-Ann co-authored KINK –– a collection of poetry and photography to empower Black women against colourism and texture discrimination. Jay-Ann and her co-founder have been featured on BET, BBC, Channel 4 and worked with Palmers, Harrods Beauty, Paula's Choice, and BET due to their work empowering Black women.
Follow @jayannlopez_
X has all the features you need to help change the game for your own story too:
ABOUT THE SERIES
#XVoices: With Our Words are articles showcasing the various communities on X. This series includes interviews, use-cases, and real-talk explanations of our rules, enforcement, and how real people use our platform and elevate it. #XVoices: With Our Words aims to increase advocacy through greater understanding and empathy across a wide-spectrum of accounts, hashtags, and communities.