goglobalwithtwitterbanner
Conversations on Twitter about the right to water
#TwitterVoices: With Our Words
Conversaciones sobre el derecho al agua en Twitter
Escribo estas líneas desde Ayutla Mixe, una comunidad indígena que pertenece al pueblo mixe en las montañas de Oaxaca, en el sur de México. En nuestra comunidad y en nuestra cultura la tradición oral (a la que yo prefiero llamar tradición mnemónica porque su soporte es la memoria) las palabras son muy importantes. Una gran parte del trabajo cotidiano en nuestros hogares se acompaña de una buena plática en mixe, mi lengua materna, en la que abundan anécdotas, historias, preguntas y risas. Ahora que llevo unos años de haber regresado a vivir en mi comunidad, una de las actividades que más he extrañado es platicar con personas que están lejos geográficamente.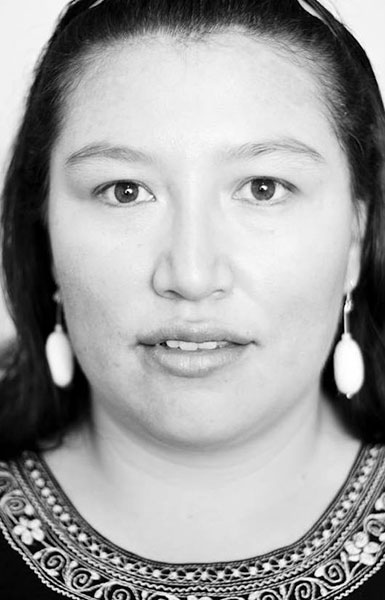 En febrero de 2010, hace diez años, abrí mi cuenta de Twitter, al principio sólo leí algunas cosas y después abandoné la plataforma por mucho tiempo. Sin embargo, poco tiempo después, mi cuenta comenzó a ser para mí un espacio en el que sentí que podría seguir ejercitando el intercambio de palabras y conversaciones que es una actividad muy importante para mí.  Podía ponerme a platicar con amigos que se encuentran en otro lugar, personas a las que nunca he conocido físicamente, personas con las que puedo tener afinidades o incluso con otras con las que tengo abiertas y confrontantes diferencias. En Twitter podía también plantear ideas de procesos en los que estoy involucrada en la vida real como la lucha por la preservación de la diversidad lingüística: para ello utilicé Twitter para escribir en mi lengua y dar cuenta de la diversidad en el mundo. 
Cuentas como @ActLenguas o @IndigenousTweet, por mencionar sólo un par de ejemplos de los cientos que hay, realizan una gran labor de divulgación de la diversidad lingüística y me inspirado en ellos. Mi actividad, en ese entonces, se centraba sobre todo en estos temas que me interesan y preocupan. Lamentablemente, en mayo y junio del año 2017, algo muy lamentable sucedió en mi comunidad, un grupo violento nos atacó y nos despojó del manantial del que mi comunidad había tomado agua potable históricamente. Nuestra infraestructura hidráulica, construida con trabajo comunitario, fue completamente destruida; aunado a eso, muchas personas fueron heridas y varias mujeres fueron secuestradas.
Toda la comunidad quedó afectada aunque particularmente la población infantil y de la tercera edad. La búsqueda de justicia por estos hechos y la necesidad de volver a ser conectados a nuestro manantial fue larga y a través de distintos medios. La denuncia en Twitter a través de los perfiles de las personas que pertenecemos a la comunidad fue uno de esos medios, desde mi cuenta fui narrando las injusticias que estábamos sufriendo y denunciando las amenazas que recibimos cotidianamente. Muchas personas a las que conocí virtualmente a través de Twitter comenzaron a preguntarme sobre lo que estaba sucediendo en mi comunidad, para conjuntar este tema, comencé a utilizar el #AguaParaAyutlaYa pues la situación se tornaba cada vez más difícil. 
A principios de mayo de 2019,  a punto de que mi comunidad cumpliera dos años sin acceso al agua potable, la escritora mexicana Gabriela Jaúregui, impulsó,  junto a muchas mujeres, la denuncia de la situación en la que se encontraba mi comunidad. Lo que sucedió inmediatamente después fue impresionante, muchísimas cuentas de personas de muy diverso perfil comenzaron a usar el #AguaParaAyutlaYa para ayudar a presionar a las autoridades encargadas de hacer justicia, miles de personas, entre ellas escritores, activistas por los derechos humanos y  periodistas de diferentes medios, se unieron a nuestra causa y a nuestra voz. Derivado de ello, las autoridades locales aceptaron una interlocución con nuestra comunidad y nos hemos sentido más acompañados en el proceso de búsqueda de justicia.
Desde entonces, el  #AguaParaAyutlaYa ha mantenido viva la conversación sobre el tema de la violación del derecho humano al agua en nuestra comunidad y ha acompañado nuestra lucha pacífica para conseguir justicia. Con el comienzo de la pandemia de COVID-19, la necesidad del agua se volvió aún más imperante dado que el agua es fundamental para el lavado de manos y así lo hemos denunciado también en Twitter. 
Desgraciadamente, aún no hemos podido lograr la reconexión a nuestro manantial a pesar de que un juez federal nos ha dado la razón en el área legal pero la lucha continúa. Por medio del #AguaParaAyutlaYa informo cotidianamente sobre las noticias y el progreso de nuestro proceso y por medio de él, las personas nos ayudan a denunciar que en Ayutla nos sigue haciendo falta el agua. Un ejemplo de esta solidaridad continua es la manera en la que, desde diversas cuentas de Twitter como la de Isaura Leonardo, amigas y amigos comprometidos con nuestra lucha (@LeonardoIsaura, @darkolina, @el_nomad_cook) el 15 abril de 2020,  se organizó una convocatoria dirigida a dibujantes e ilustradores para crear dibujos e ilustraciones para exigir #AguaParaAyutlaYa. 
Esta convocatoria tuvo como resultado más de cien ilustraciones pidiendo justicia y agua para nuestra comunidad y su impacto fue tal que llegó a diversos medios de comunicación como El Universal y La Jornada. A través de mi cuenta he dado a conocer lo agradecidos que estamos en nuestra comunidad por todo este gran apoyo que personas que, aunque no conocemos físicamente, nos han ayudado a  denunciar públicamente la situación que atravesamos. Todo su respaldo y apoyo hace que confiemos en que pronto nuestra voz, amplificada con la voz de muchas personas en Twitter, será escuchada por fin y nuestro derecho de acceso al agua será restablecido.
Hablar virtualmente de estos temas tan importantes y tristes para nosotros con más personas que nos apoyan en nuestra denuncia a través de una plataforma como Twitter y por medio del #AguaParaAyutlaYa, nos anima a continuar luchando. 
Muchísimas gracias por eso. 
Conceptos básicos de ayuda, por Twitter
Twitter tiene todas las funciones que necesita para iniciar su propia conversación:

SOBRE LA AUTORA
Yásnaya Elena Aguilar Gil (Ayutla Mixe, 1981) forma parte del COLMIX, un colectivo de jóvenes mixes que realiza actividades de investigación y difusión de la lengua, historia y cultura mixe. Estudió Lengua y Literaturas Hispánicas y cursó la Maestría en Lingüística en la UNAM. Ha colaborado en diversos proyectos sobre divulgación de la diversidad lingüística, desarrollo de contenidos gramaticales para materiales educativos en lenguas indígenas y proyectos de documentación y atención a lenguas en riesgo de desaparición. Se ha involucrado en el desarrollo de material escrito en mixe y en la creación de lectores mixehablantes y otras lenguas indígenas. Se ha involucrado en el activismo para la defensa de los derechos lingüísticos de los hablantes de lenguas indígenas, en el uso de las lenguas indígenas en el mundo virtual y en la traducción literaria.


ACERCA DE LA SERIE
#TwitterVoices: With Our Words son artículos que muestran las diversas comunidades en Twitter. Esta serie incluye entrevistas, casos de uso y explicaciones reales de nuestras reglas, aplicación y cómo personas reales usan nuestra plataforma y la elevan. #TwitterVoices: With Our Words tiene como objetivo aumentar la promoción a través de una mayor comprensión y empatía en un amplio espectro de cuentas, hashtags y comunidades.


____________________________________________________________________
Conversations on Twitter about the right to water
I'm writing this article from Ayutla, Mixe –– an indigenous community belonging to the Mixe people in the mountains of Oaxaca, in southern Mexico. In our community and in our culture, oral tradition is extremely important. (Side note: I prefer to call it "mnemonic tradition," because its support is derived from memory.) 
An important element of the daily work in my home is good conversation in my mother tongue, Mixe. These precious conversations are where anecdotes, stories, questions, and laughter abound. And now that I've been back living in my community for the last few years, one of the activities I've missed the most is speaking with people who are geographically far away.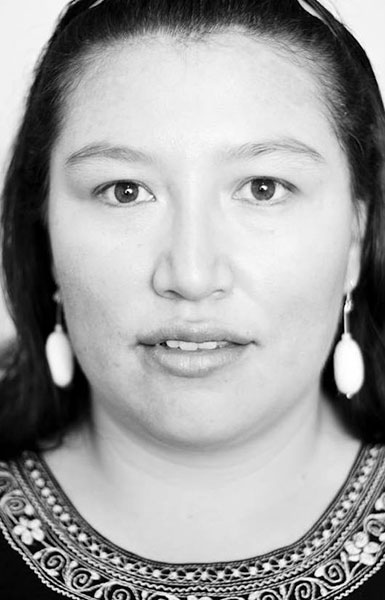 Ten years ago, I signed up for Twitter. At first, I only spent a little time on the platform and then I left for a while. However, I soon realized that my Twitter account was a space for me to continue exercising in the exchange of words and conversations. This is a vital activity for me. Twitter was and is where I can talk to friends who are elsewhere, with people I have never physically met, and with people I may have affinities with. And even others with whom I have open and confronting differences with. On Twitter, I can also raise ideas around the activism in which I'm involved, such as the fight for the preservation of linguistic diversity. For this in particular, I use Twitter to write in my native language and to share an account of the beautiful diversity in our world.
Accounts like @ActLenguas and @IndigenousTweet are just a couple of examples out of hundreds of accounts that do an amazing job of disseminating linguistic diversity. I'm inspired by them. My activism used to focus on all the issues that interested and concerned me. But then in May and June 2017, something very horrific happened in my community. A violent group attacked us and deprived us of the spring from which my community had historically used for drinking water. Our hydraulic infrastructure –– built through community work –– was completely destroyed. In addition to that, many people were injured and several women were kidnapped. 
Our entire community was affected, but particularly children and the elderly. The search for justice for these events and the need to be reconnected to our water source has been a long and painful one. For those of us affected in our community, using Twitter to get the word out was vital. From my own account I was narrating the injustices that we were suffering and denouncing the threats we received on a daily basis. Many people I met virtually on Twitter asked me about what was happening in my community, and how they could help. So I began to use #AguaParaAyutlaYa (Water For Ayutla Already) as the situation became increasingly difficult.
In May 2019, my community was going on two years without access to drinking water. Gabriela Jaúregui, a Mexican writer, along with countless women, helped to actively denounce the situation affecting my community. What happened immediately afterwards was impressive: many Twitter accounts from people with incredibly diverse profiles began using #AguaParaAyutlaYa to help put pressure on the authorities in charge of delivering justice to our community. Thousands of people, including writers, human rights activists, and journalists from different media outlets, joined our cause. And our voice. As a result, the local authorities accepted an interlocution with our community. Since then we have felt more seen in the process of seeking justice.
#AguaParaAyutlaYa has kept the conversation alive around the basic human right to accessing water in our community, and has accompanied our peaceful struggle to achieve justice. Additionally, as we all were confronted by the COVID-19 pandemic, we used Twitter to demand the need for water even louder as water is essential for proper hand washing. 
Unfortunately, we have not yet been able to reconnect to our source despite the fact that a federal judge has agreed with us in legal terms. Nonetheless, our fight continues. Through #AguaParaAyutlaYa I report daily on the news and our progress and through it, people help us to denounce and spread the word that Ayutla still needs water. Our Twitter solidarity is constant, however. We see accounts such as @LeonardoIsaura, @darkolina, and @el_nomad_cook committed to and Tweeting about our struggle. 
A notable Twitter movement from them was on April 15, 2020 –– where a call for artists and illustrators to create drawings and illustrations went out to demand #AguaParaAyutlaYa. This call resulted in more than 100 illustrations demanding justice and water for our community and its impact was so tremendous that it caught the attention of various media outlets, such as El Universal and La Jornada. Through my Twitter account, I have expressed how grateful we are in our community. All of this amazing support from people we don't personally know offline, yet they've helped us to publicly denounce this horrific situation we are going through. 
All of the continued support you have shown us makes us confident that soon our voice –– amplified by the voices of so many people on Twitter –– will finally be truly heard and our right to access to water will be restored. Talking virtually about these important and sad issues for us with more people who support us through a platform like Twitter, and through #AguaParaAyutlaYa, encourages us to continue fighting. 
Thank you very much for that.
Support 101 by Twitter
Twitter has all the features you need to start your own conversation:
ABOUT THE AUTHOR
Yásnaya Elena Aguilar Gil (Ayutla Mixe, 1981) is part of COLMIX, a group of young Mixes that carries out research and dissemination activities on Mixe language, history and culture. She studied Hispanic Language and Literatures and completed a Master's Degree in Linguistics at UNAM. She has collaborated in various projects on the dissemination of linguistic diversity, development of grammatical content for educational materials in Indigenous languages ​​and projects for documentation and attention to languages ​​at risk of disappearance. Involved in the development of written material in Mixe, and in the creation of Mixe-speaking readers and other indigenous languages, she has been involved in activism for the defense of the linguistic rights of speakers of indigenous languages, in the use of indigenous languages ​​in the virtual world and in literary translation.
ABOUT THE SERIES
#TwitterVoices: With Our Words are articles showcasing the various communities on Twitter. This series includes interviews, use-cases, and real-talk explanations of our rules, enforcement, and how real people use our platform and elevate it. #TwitterVoices: With Our Words aims to increase advocacy through greater understanding and empathy across a wide-spectrum of accounts, hashtags, and communities.
Bookmark or share this article