#TwitterVoices: With Our Words | #VozesDoTwitter: Com Nossas Próprias Palavras
Get to know Winnieteca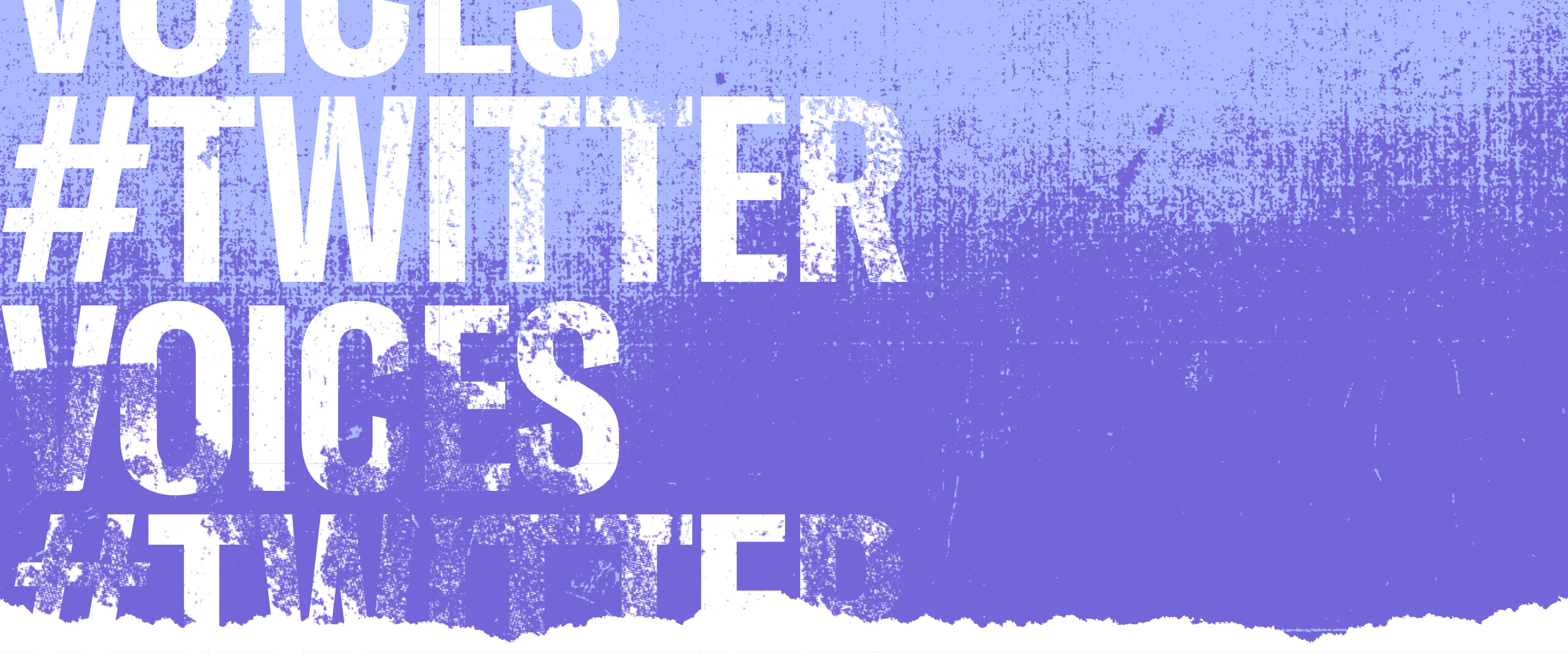 Twittando para democratizar o acesso ao conhecimento : A experiência da Winnieteca

Quando eu era pequena, o mundo visto de dentro da minha casa, parecia muito promissor. Minha avó me ensinava a ler, minha mãe dizia o tempo todo o quanto eu era inteligente e especial. Eu corria e ria com as minhas primas e me sentia importante. Minha vida era importante, o que eu pensava era importante e aprender mais para poder pensar mais era estimulado todos os dias.
Os livros faziam parte de todos os aspectos do meu cotidiano. Tinha livro em todos os lugares da minha casa. Livros de adultos, livros de crianças, livros sobre como as coisas funcionam e livros com histórias sobre a beleza do mundo. Aprendi meu nome na capa de um desses muitos livros que tinha na minha casa e circundava meu cotidiano. Foi na capa da autobiografia de Winnie Mandela, que reconheci meu nome e a mim mesma.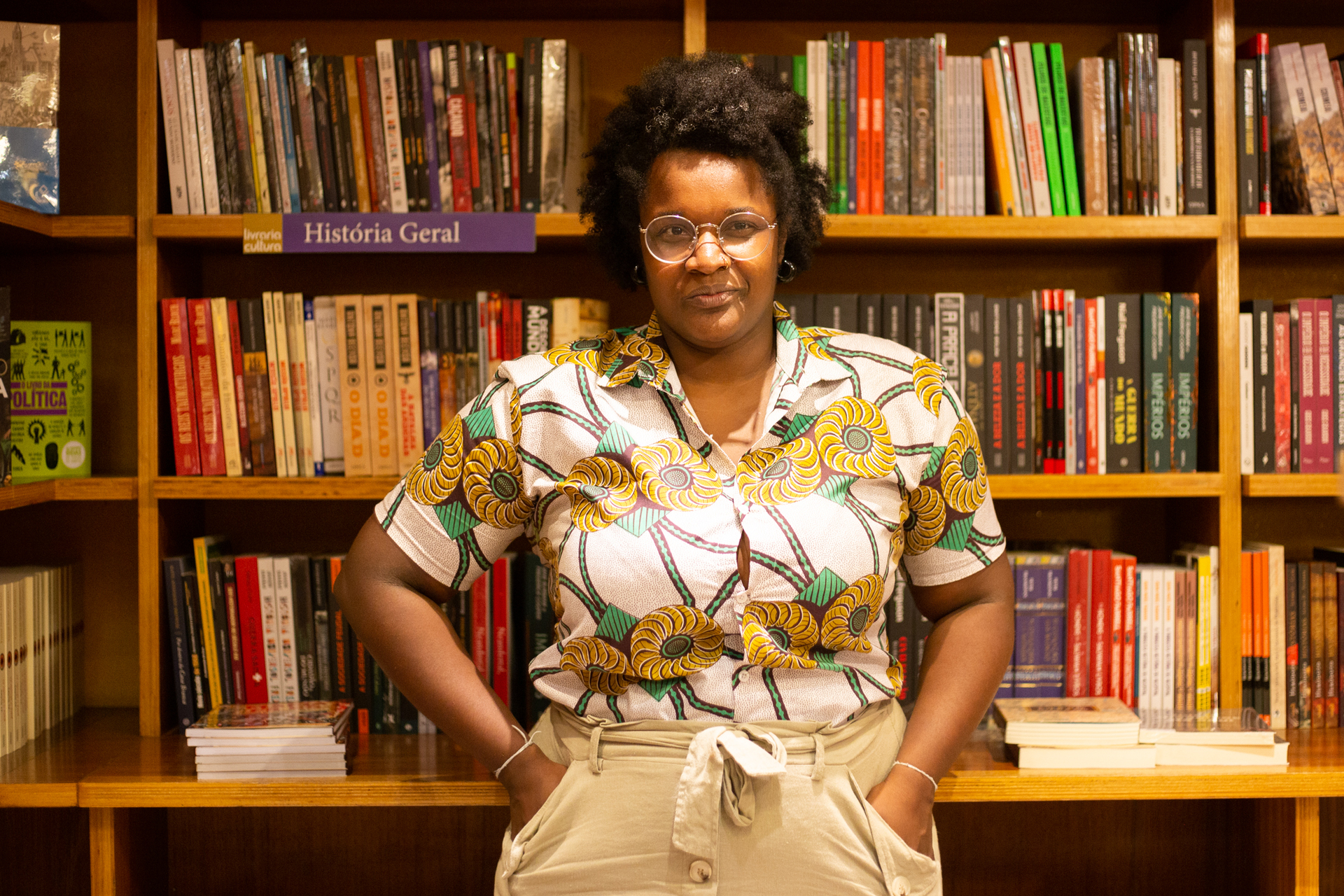 Contudo, os impactos do racismo no mundo lá fora, não possibilitavam que minha mãe e minha vó me protegessem da violência racial. Fui para escola e quase sempre era a única criança negra da minha sala de aula, as vezes a única criança negra da escola inteira e o que antes era celebração passou a ser violência. As brincadeiras racistas dos colegas foram ficando mais frequentes, eu comecei a duvidar de que era inteligente, especial, bonita e importante. Essa violência racial na escola podia ter significado o meu silencio, poderia ter significado a inviabilidade das minhas potencialidades intelectuais, poderia ter significado o fim do florescimento de uma consciência política feminista negra, mas graças aos livros que circundavam a minha casa, a experiência da violência racial desde a mais tenra idade me deu a noção de que precisaria resistir. 
E para resistir eu precisava ler.
Toda vez que eu era violentada racialmente na escola, minha vó me lembrava que o conhecimento é uma das poucas coisas na vida que ninguém pode tirar da gente. Por isso, eu tinha pressa para ler. Lia todos os livros que minha mãe trazia, todos os livros da biblioteca da escola, todos os livros que paravam na minha mão. Eu lia e minha avó lia comigo, depois a gente discutia as histórias. Minha avó me ensinou sobre a importância de não deixar ninguém controlar a nossa própria narrativa a partir das conversas sobre as histórias que líamos juntas. Todos os dias eu aprendia uma coisa nova que me ajudava a resistir e todos os dias os livros me proporcionaram pequenas revoluções.
Ler tanto, me proporcionou escrever e nomear minhas próprias experiências. Nomear as minhas próprias experiências proporcionou uma compreensão mais ampla sobre as formas de manifestação do racismo, sobre os estereótipos que são articulados para manter pessoas negras em lugares de subordinação, sobre as ideologias racistas e sobre as hierarquias que o racismo articula. A leitura me possibilitou conhecimento autônomo, o conhecimento autônomo blindou meu intelecto de ser desconstituído pelas lógicas da violência racista epistêmica que atravessa os processos de educação institucional. A leitura me possibilitou usar a escrita para refletir minha própria vez, e o Twitter foi a ferramenta onde consegui dizer o que penso e como penso para muitas pessoas ao mesmo tempo.
Escrever no Twitter sobre meu cotidiano, meus estudos, minhas impressões sobre a sociedade fizeram com que eu constituísse uma rede com milhares de pessoas. O exercício da influência no Twitter, entretanto, precisava servir para um propósito maior que a repercussão da minha própria voz. Eu precisava agir de forma a compartilhar as pequenas revoluções que os livros me proporcionavam.
No dia 20 de novembro de 2018, Dia da Consciência Negra no Brasil, a partir de um simples Tweet, eu iniciei uma rede de compartilhamento de livros para pessoas negras. Tudo começou com uma simples sugestão: ei, pessoas brancas! Que tal FAZER algo para contribuir na luta contra o racismo ao invés de apenas se auto congratular por se anunciar enquanto antirracista? Que tal doar um livro para uma pessoa negra que precisa de um livro e não pode comprar?
A primeira pessoa a aceitar esse pedido foi Rosana Pinheiro-Machado, uma importante intelectual internacional e também minha grande amiga. Rosana enviou livros para muitos jovens negros que solicitaram livros. Ela compartilhou a experiência em seu próprio perfil. As doacoes dela ajudaram pessoas como Gabriela Moura, uma mulher negra sensacional que tem uma experiencia incrivel em compartilhar conhecimento e suas próprias opiniões em redes sociais. 
Da primeira doacao até agora, a rede que eu estabeleci se tornou mais relevante e impactou mais pessoas. Pessoas que doaram e pessoas que receberam livros. Nós temos o apoio de pessoas como Emicida, um importante rapper brasileiro, e Gilberto Gil, um dos mais importantes artistas na história da música brasileira. Nós compartilhamos livros de editoras que nos auxiliam, compartilhamos livros de pessoas do mundo inteiro que compreendem o impacto do racismo no Brasil e como o racismo influencia na educacao. Nós compartilhamos a dádiva que eu recebi desde que era crianca. 
Com essa sugestão dei início a uma rede que conecta pessoas através de livros, a Winnieteca. A Winnieteca é um chatbot dentro do Twitter onde pessoas negras que precisam de um livro registram o livro que precisam e pessoas que podem doar um livro que uma pessoa negra precisa se inscrevem para adotar um pedido. A Winnieteca comecou com um simples tweet mas se sustenta através das utopias de um futuro onde o acesso ao conhecimento e as ferramentas que o aprimoram, como os livros, sejam possíveis para qualquer pessoa, em qualquer lugar. Um futuro onde o racismo não seja uma barreira no aprimoramento de nossos conhecimentos.
O Twitter é a ferramenta que possibilitou transformar essas trocas em uma tecnologia para emancipação e autonomia. Possibilita que crianças, jovens e adultos possam acessar os recursos da literatura e da pesquisa, mas acima de tudo, o afeto que circula com os livros que são enviados pela Winnieteca me permite manter e compartilhar os aprendizados que minha vó me ensinou. 
Conhecimento é a única coisa que ninguém pode te tirar. 
E também é a coisa mais preciosa que você pode oferecer para alguém.
SOBRE O AUTOR
Winnie é orgulhosamente uma iyalorixá negra. Ela é doutoranda na Universidade Federal do Rio Grande do Sul, onde faz pesquisa sobre como as mulheres negras brasileiras desenvolvem ferramentas de conhecimento, visando o fortalecimento da luta contra racismo e o sexismo. Entusiasta do Twitter, ela usa a rede para se divertir, disseminar conhecimento e acompanhar os  tapetes vermelhos, a NBA e a NFL.
Follow @winniebueno
Se você gostaria de participar da experiência Winnieteca e ajudar a fazer a diferença, inicie uma conversa DM com @WinnieTeca.
SOBRE A SÉRIE
#TwitterVoices: With Our Words são artigos que mostram as várias comunidades no Twitter. Esta série inclui entrevistas, casos de uso e explicações reais de nossas regras, aplicação e como pessoas reais usam nossa plataforma e a elevam. #TwitterVoices: With Our Words visa aumentar a defesa de direitos por meio de uma maior compreensão e empatia em um amplo espectro de contas, hashtags e comunidades.



The Winnieteca experience: Tweeting to democratize access to knowledge

When I was little, the world from inside my home looked very promising. My grandmother taught me how to read, my mother said all the time how smart and special I was. I played and laughed with my sister and my cousins ​​and I felt important. My life was important, what I thought was important, and learning more and thinking more was encouraged every day.
Books were a part of every aspect of my daily life. There was a book everywhere in my house. Adult books, children's books, books about how things work, and books with stories about the beauty of the world. I even learned my name from the cover of one of those many books: Winnie Mandela's autobiography, Part of My Soul. It was on that cover that I recognized my name and myself.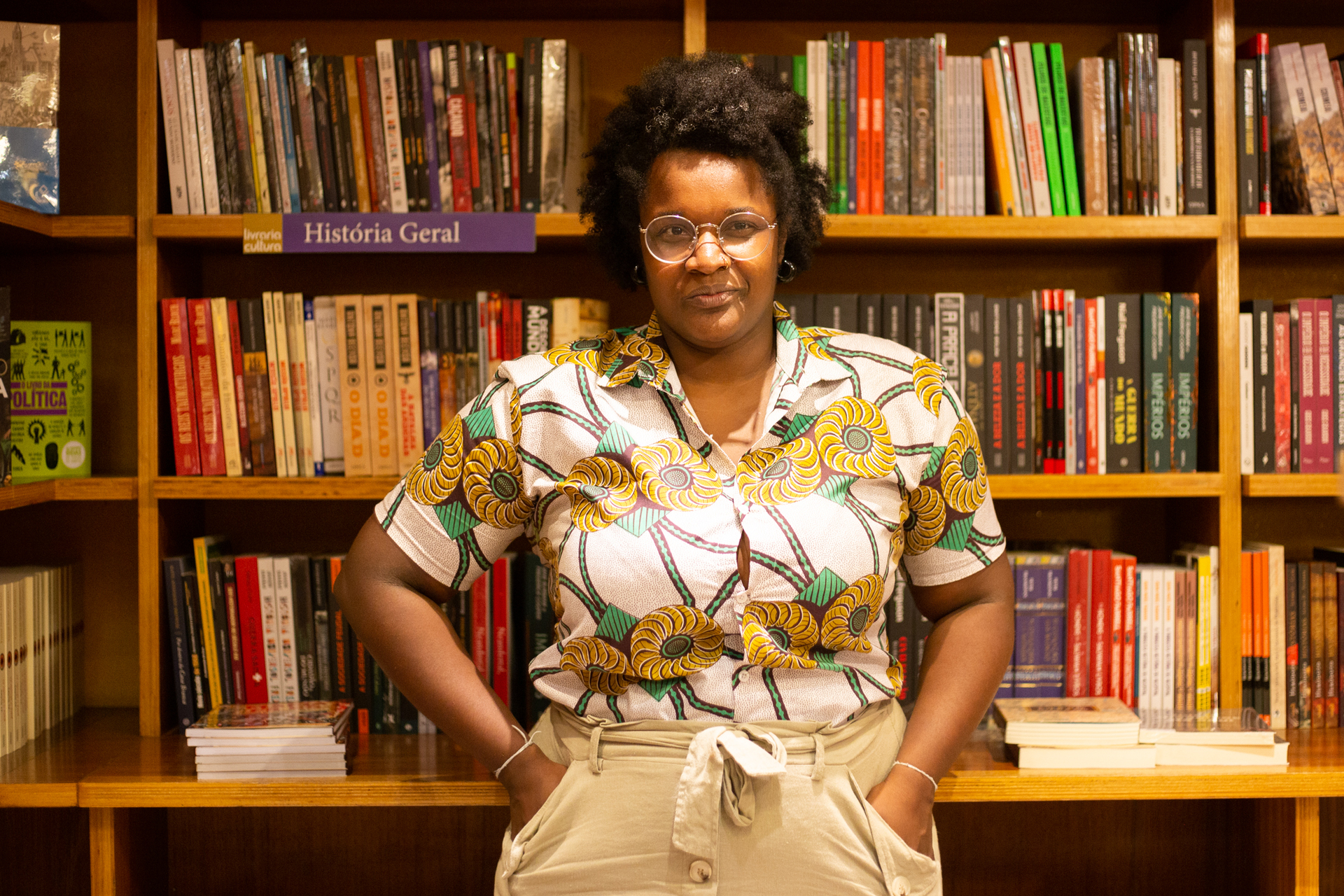 And yet, the impacts of racism on the outside world did not allow my mother and grandmother to protect me from racial violence. I went to school and was almost always the only Black child in my classroom––sometimes the only Black child in the entire school. What used to be celebration, became violence. The racist jokes of colleagues became more frequent, and so I started to doubt that I was smart, special, beautiful, and important. This racial violence at school could have meant my silence, it could have meant the infeasibility of my intellectual potentials, it could have meant the end of the flourishing of a Black feminist political conscience, but thanks to the books that had surrounded me in my house, the experience of racial violence from an early age gave me the strength that I would need to resist.
And in order to resist I would need to read.
Whenever I was hurt at school, my grandmother reminded me that knowledge is one of the few things in life that no one can take away from us. And that's why I had an urge to read. I read all the books my mother bought, all the books in the school library, all the books that I could get my hands on. I read and my grandmother read with me. Then we'd discuss the stories. My grandmother has taught me the importance of not letting anyone control our own narrative from conversations we'd have about the stories we had read together. Every day I learned something new to help me resist and every day those books gave me small revolutions.

Reading so much, allowed me to write and name my own experiences. Naming my own experiences has provided a broader understanding of the ways in which racism manifests itself, the stereotypes that are articulated to keep Black people in places of subordination, racist ideologies, and the hierarchies that racism articulates. Reading enabled me to have autonomous knowledge. A knowledge that shielded my intellect from being deconstructed by the logic of epistemic racist violence deep-rooted in the processes of institutional education. Reading made it possible for me to use writing to reflect my own experiences.
And Twitter was the tool where I was able to say what I think and how I think to many people at the same time.
Tweeting about my daily life, my studies, and my impressions of society made me form a network with thousands of people. The exercise of influence on Twitter, however, needed to serve a purpose greater than the repercussion of my own voice. I needed to act in order to share the small revolutions that books gave me. 
On November 20, 2018, Black Awareness Day in Brazil, from a simple Tweet, I started a book sharing network for Black people. It all started with a simple suggestion: You know what would be cool to celebrate Black Conscious Day? You, a white privileged person who self congratulates yourself for advertising as an anti-racist, donating a book to a Black person who needs a book and can't buy it.
The first person to attend my request was Rosana Pinheiro-Machado, an important international intellectual and also my great friend. Rosana sent books to many young Afro-Brazilan who requested. And she shared her experience on her own profile. Her donations helped people like Gabriela Moura, an amazing Black woman with incredible experience in sharing knowledge and important opinions online. 
With these first donations until now, this network that I'd established became more relevant and impacted more people––from the people who donated to the people who received books. We've had support from people like Emicida, a really famous rapper in Brazil, and Gilberto Gil, one of the most important artists in Brazilian musical history. We share books from publishers that help us, we share books from people all around the world who understand the impact of racism in Brazil, and how racism influences educational institutions. We share the gift that I've received since I was young.
From a suggestion, I started a network that connects people through books: the Winnieteca. 
Winnieteca is a Twitter Direct Message chatbot where Black people who need a book register for the book they need. Then, whoever can donate to the person in need, does so. Winnieteca drives the network of affection and circulation of knowledge that I started with one Tweet, but it's sustained by the utopia of a future where access to knowledge and tools to enhance that knowledge––such as books––are possible for everyone, everywhere. A future where racism is not a barrier to gain knowledge.
Twitter made it possible to transform these exchanges into a technology for emancipation and autonomy. It allows children, young people, and adults to access the resources of literature and research, but above all, the affection that circulates with the books that are sent by Winnieteca allows me to maintain and share the lessons that my grandmother passed on to me.
Knowledge is the only thing that no one can take away from you.
And it is the most precious thing you can offer to someone.
ABOUT THE AUTHOR
Winnie is an Iyalorixá and a proud Afro-Brazilian woman. She is a Phd Student at Universidade Federal do Rio Grande do Sul when she does research about how Black Brazilian women develop research tools to improve their struggles against racism and sexism. She is a Twitter enthusiast and uses Twitter to have fun, share knowledge and follow red carpets, the NBA, and the NFL.
Follow @winniebueno
If you'd like to join in on the Winnieteca experience and help make a difference, start a DM conversation with @WinnieTeca.
ABOUT THE SERIES
#TwitterVoices: With Our Words are articles showcasing the various communities on Twitter. This series includes interviews, use-cases, and real-talk explanations of our rules, enforcement, and how real people use our platform and elevate it. #TwitterVoices: With Our Words aims to increase advocacy through greater understanding and empathy across a wide-spectrum of accounts, hashtags, and communities.