How to make the best Twitter –– for you
Turn on notifications to see what's happening now
Customize your push notifications to get real-time updates on what matters to you.
Notifications keep you in the know
When you turn on mobile notifications, you'll get an alert so you can stay in-the-know about the things you care about. You can choose which alerts to receive. 
Notifications about accounts and Tweets related to you and your Tweets:
Follow or mention you
Like, reply, Retweet your Tweet
Notifications about communications from your followers , news, and emergencies:
Direct messages
When your contacts join Twitter
Tweets from accounts you follow
Crisis and emergencies
Web and mobile notifications
Turn on notifications for your mobile device. 
If you have the app downloaded on your phone, set push notifications to send alerts when you're not on Twitter. 
Don't have the app yet? Download the app first and then turn on push notifications so you don't miss a thing. 
You can also set web notifications within your browser.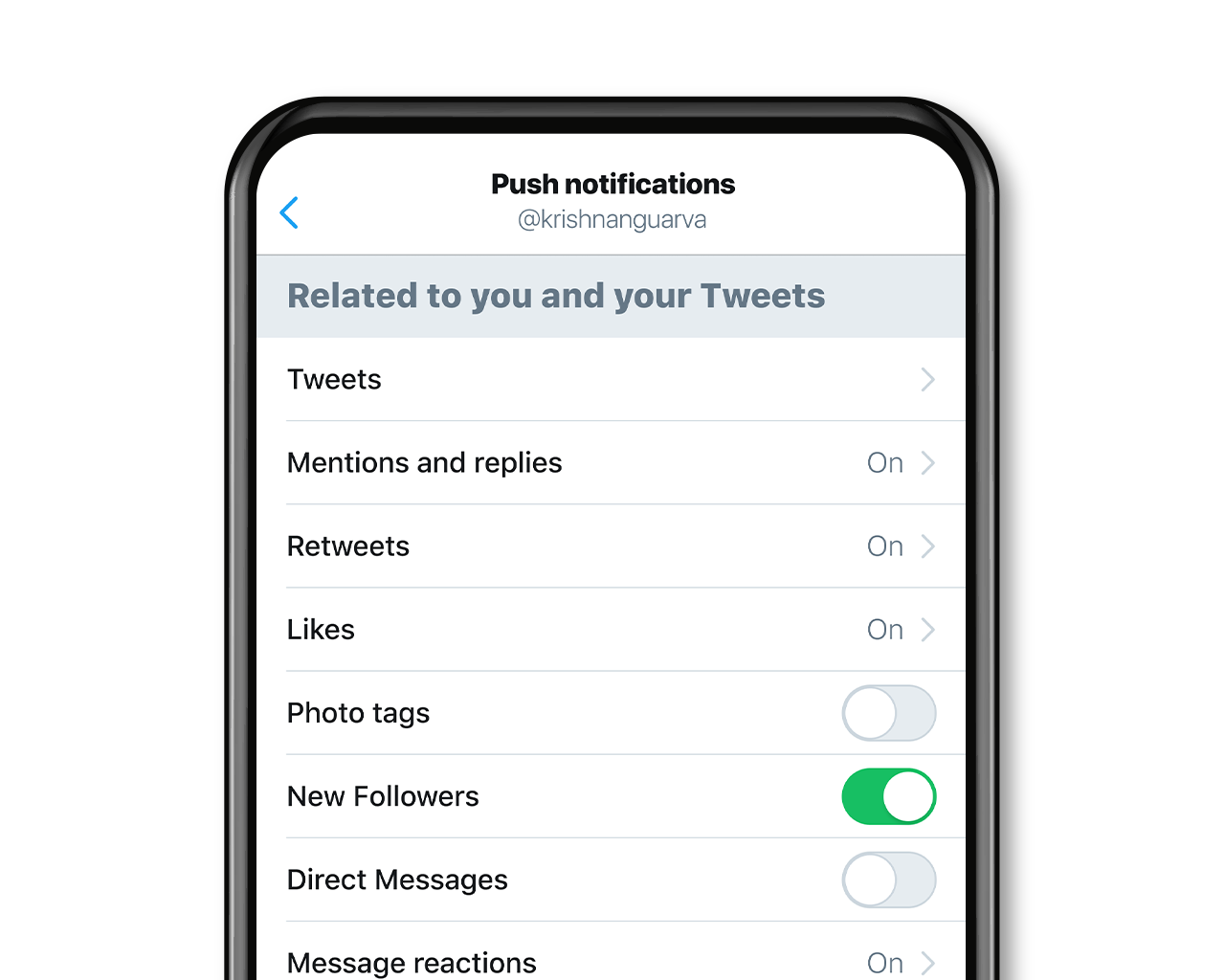 Personalize your notifications
Notifications are customizable to get you the information you want in real-time. You can even go a step further and turn on notifications for your favorite accounts. Get alerts for when your favorite accounts Tweet or go live.
To turn on push notifications, access the Settings and privacy tab on your device and go into the Notifications tab to set your preferences.
Choose which notifications you'd want to receive for either your web browser or your mobile device. Choose to get alerts for mentions of your account, interactions with your Tweets, and more. 
Try it now
Turn on your notifications
Turn on your notifications now –– stay connected and make sure you don't miss a thing.
Stay connected wherever you go
Turn on notifications to:
• Make sure you never miss a thing 
• Take Twitter wherever you go