How to make the best Twitter –– for you
See more of what you want in your timeline
Keep up with the things you care about
Keep your timeline updated with the Tweets you want to see by following relevant Topics.
Discover more conversations with the Topic browser
Fill your timeline with conversations about the events, people, and things that are happening right now. Discover all the different categories of Topics in the Topic Browse. Keep checking for new ones that you might love.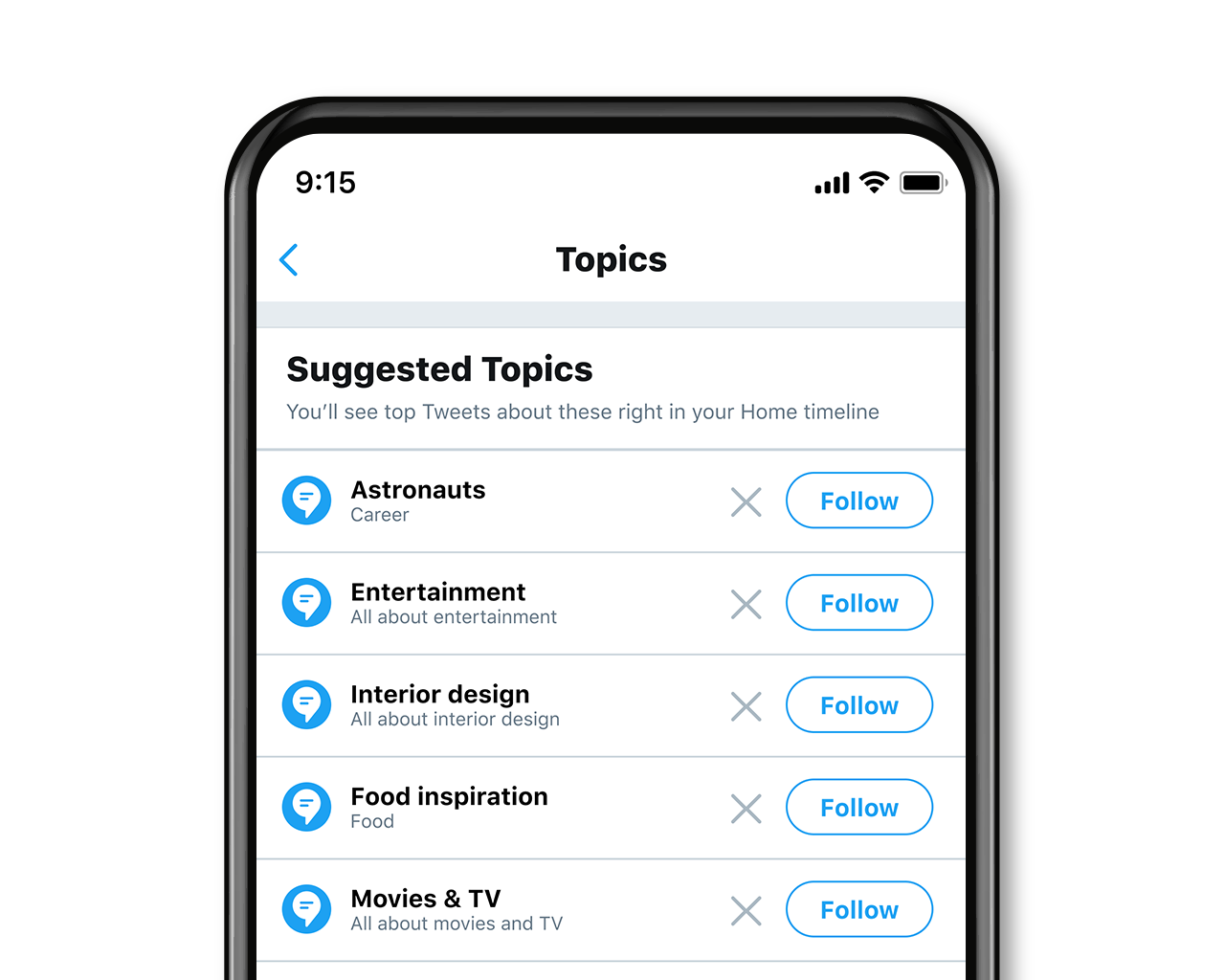 When we suggest a Topic, follow it. And if you're not interested, you can let us know. Tap the X next to Topics you're not into, so you can focus on the things that matter to you.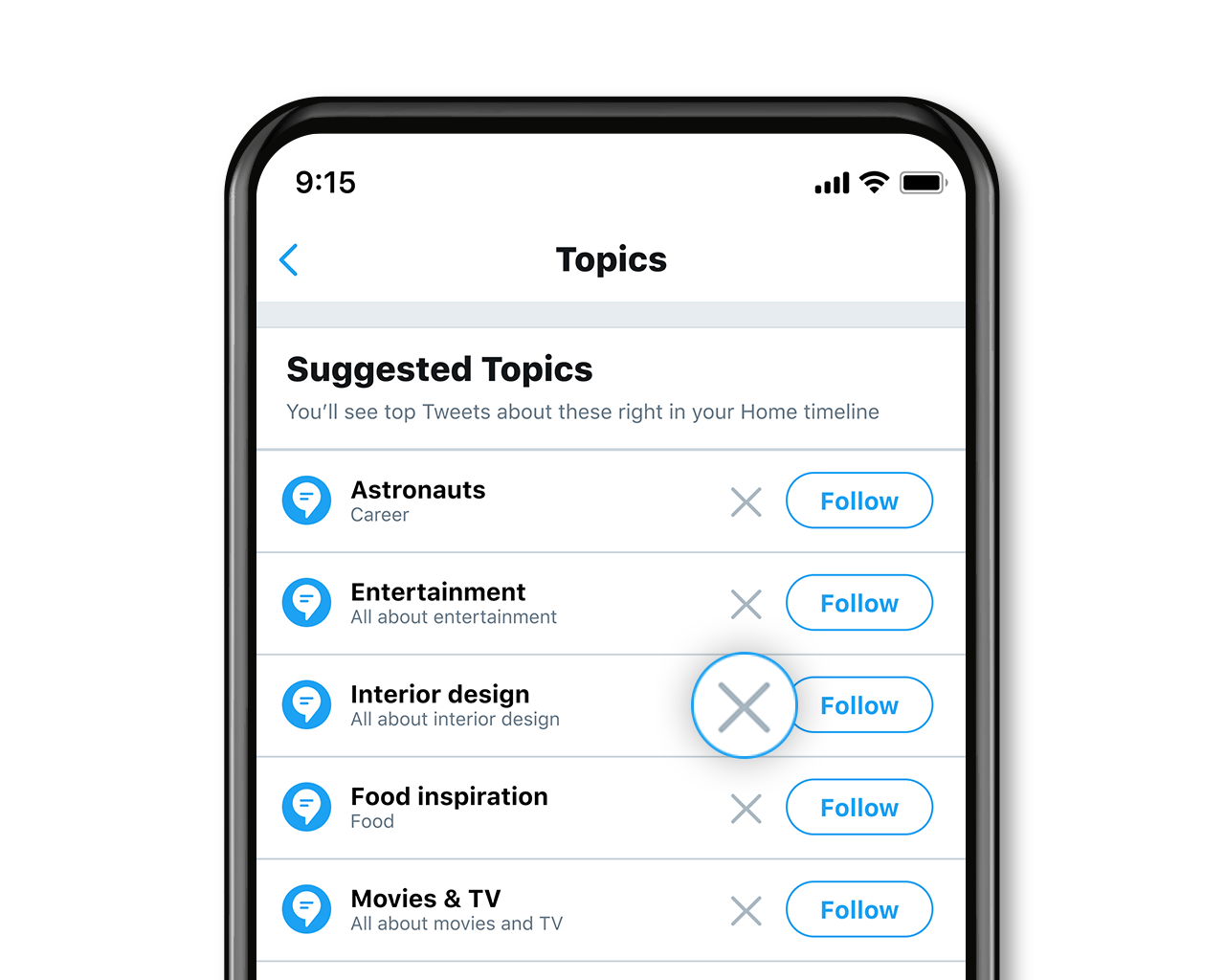 Following a lot of accounts related to different subjects? Group them together, so you can view their Tweets in one place.
Lists are a curated group of accounts. You can follow an existing list or create one of your own around specific interests. 
See Lists on separate timelines so you can view Tweets from only the accounts on the List.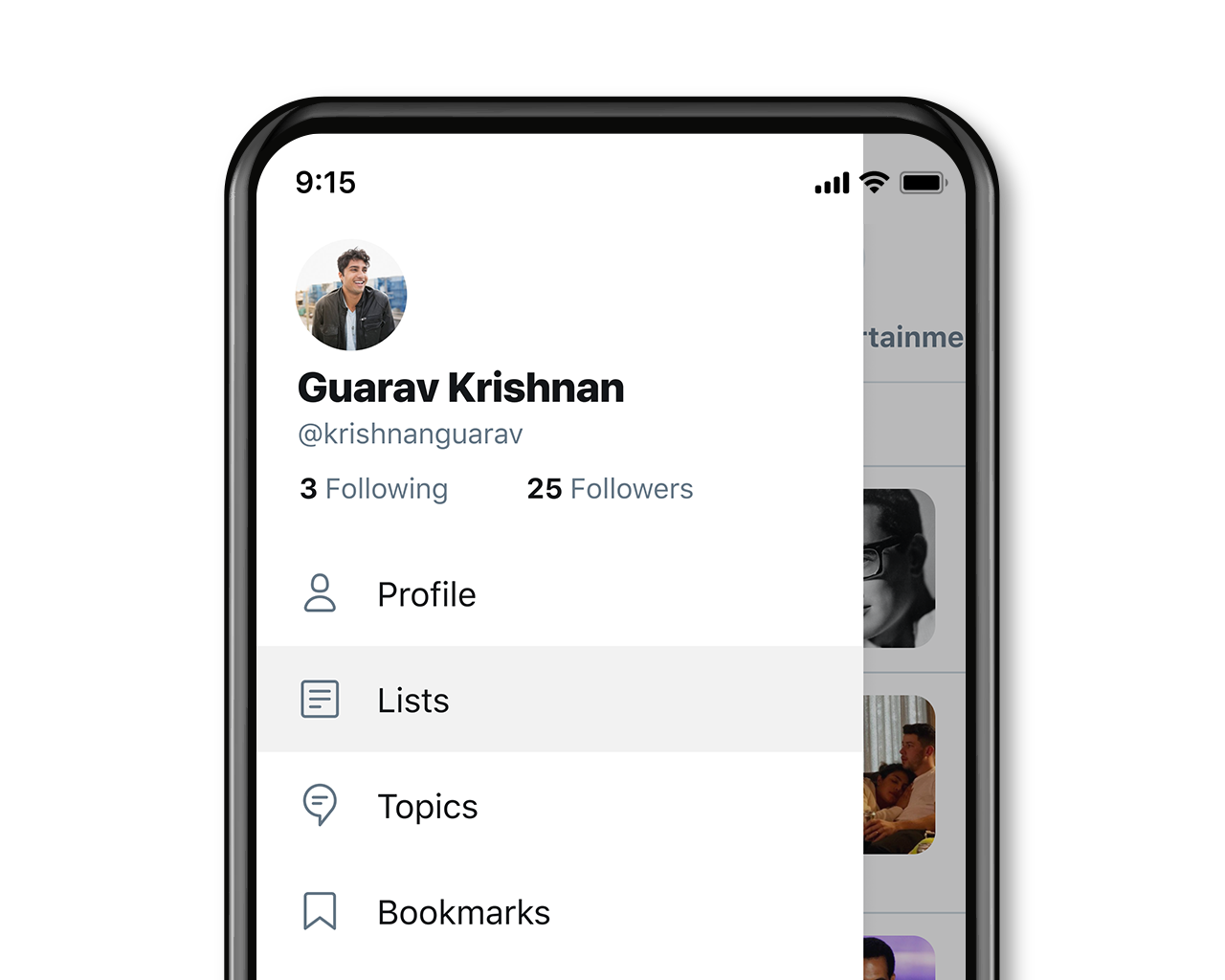 Use Lists to keep up with your favorite things

Lists work best when used to help you focus on certain interests at different times.

Want to quickly scan through Tweets from some fashion accounts? Looking to read quips from your favorite comics? Make a List!
Keep seeing what you want to see