How to join the conversation on Twitter
Bookmark Tweets to read later
Use Bookmarks when you don't want to lose a Tweet.
Need more time to write a clever response or just want to save a Tweet for later? Bookmark it! Your Bookmarks tab will store all of those Tweets.
Saving a Bookmark is easy – just tap the Share icon under a Tweet to save it to your bookmarks.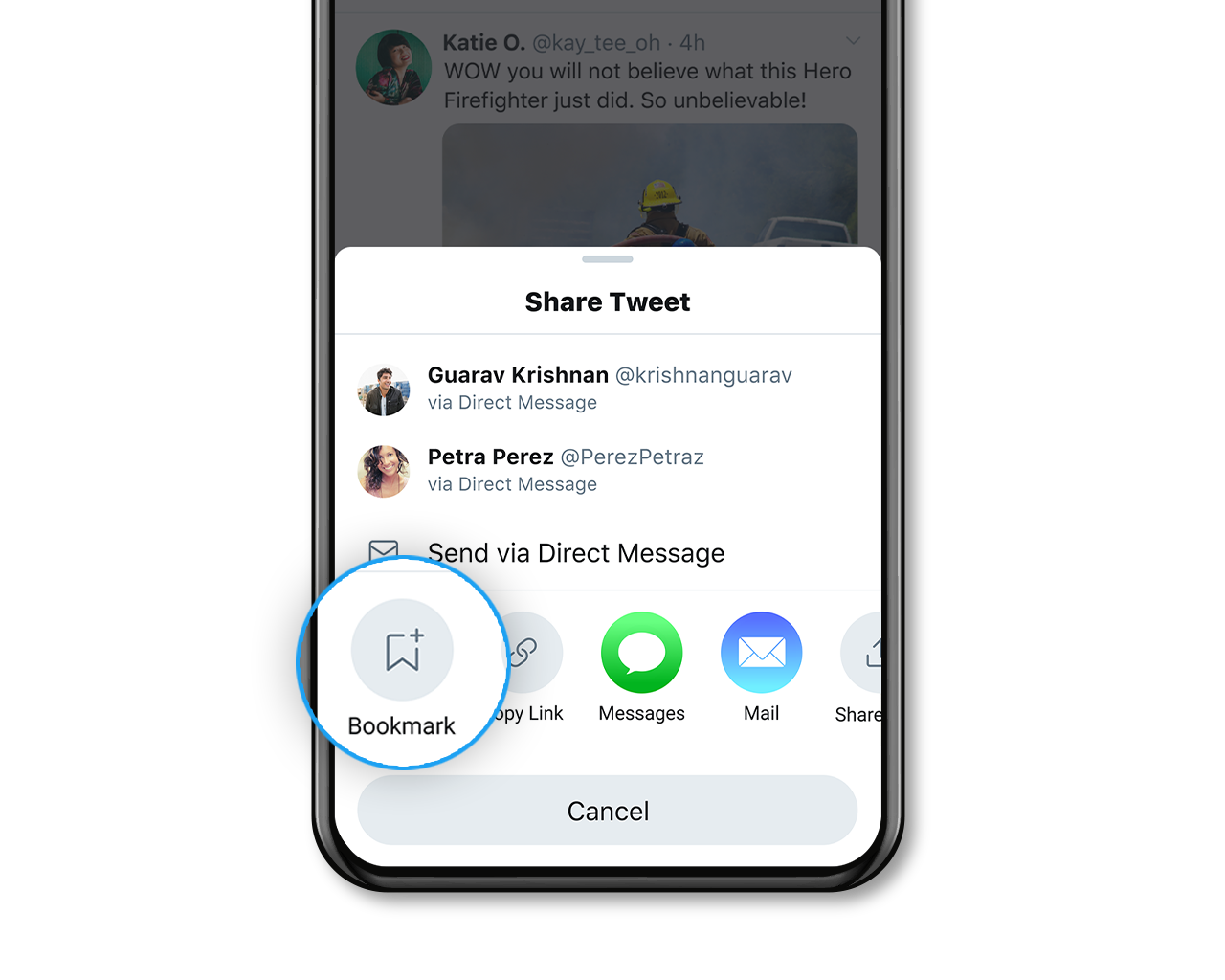 When you want to see Tweets you've Bookmarked, go to the Bookmarks tab from your profile icon menu. You can remove Bookmarks from this same tab.
Get creative with your Bookmarks
Bookmarks can be used in different ways. Here's some ideas:
Save Tweets with videos or articles you want to remember to read
Bookmark funny threads you want to share with someone later
Keep some of your favorite Tweets for yourself (your Bookmarks are not public)
Try it now
Bookmark a Tweet to save it for later.
Find a Tweet you want to remember and save it to your Bookmarks for easy access later.
Set aside Tweets you want to remember.