How to join the conversation on Twitter
Retweet your favorite Tweets
Pass along the Tweets you love
Use Retweets to forward Tweets you love, news you want to share, or fun discoveries to your followers.
Retweets are Tweets you share publicly with your followers. They'll see the Tweet in their timeline with the Retweet icon and your handle.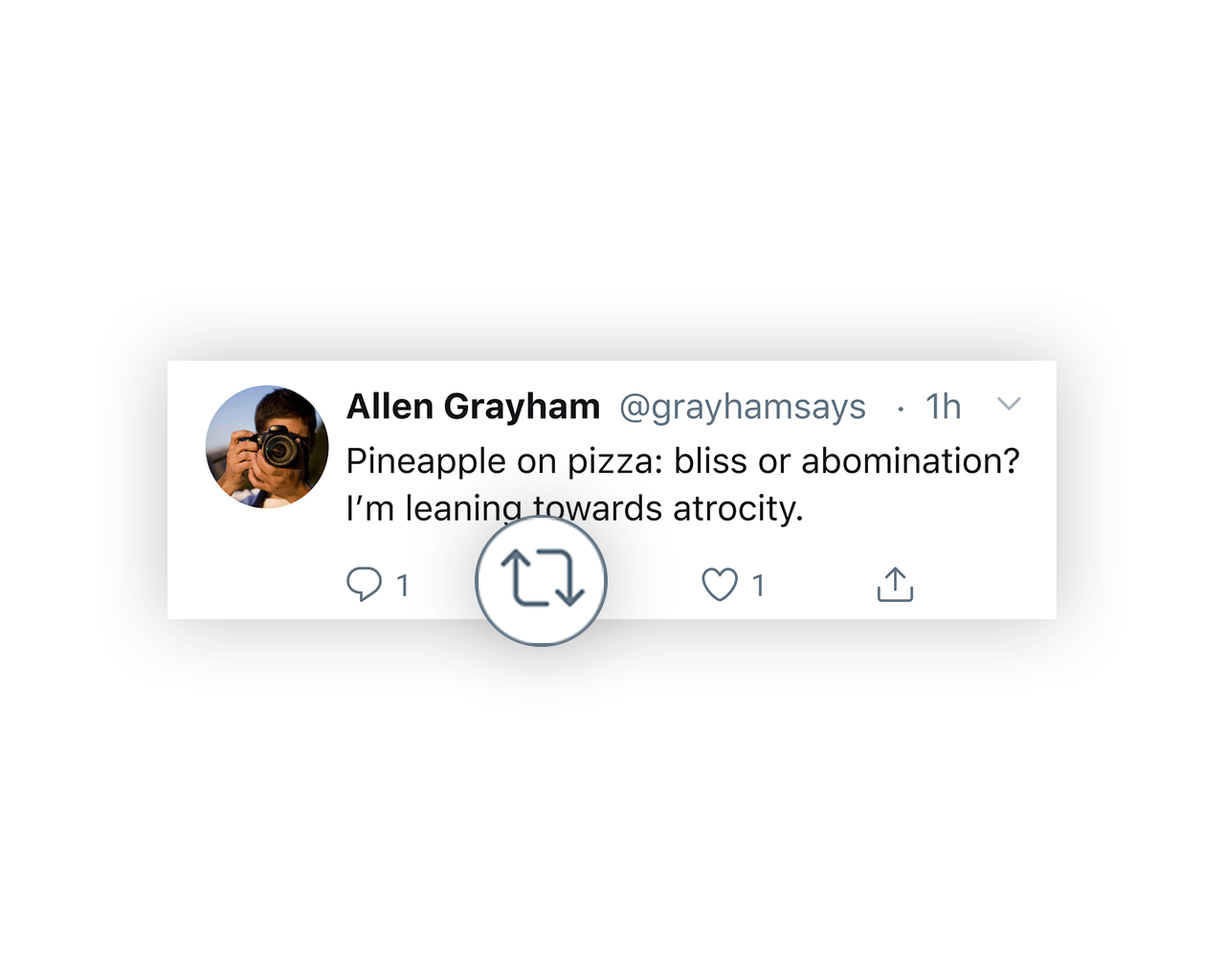 Use Retweets to Tweet often
Not sure what to Tweet about on your own? Retweets are a great way to stay active on Twitter. You can bring your followers into the conversation by Retweeting things you find interesting. Eventually, you can even add your point of view to Retweets with Quote Tweets.
Quote Tweets allow you to add a comment to Retweets. Use these to add your own point of view to Retweets. You can include text or media the same way you would in regular Tweets.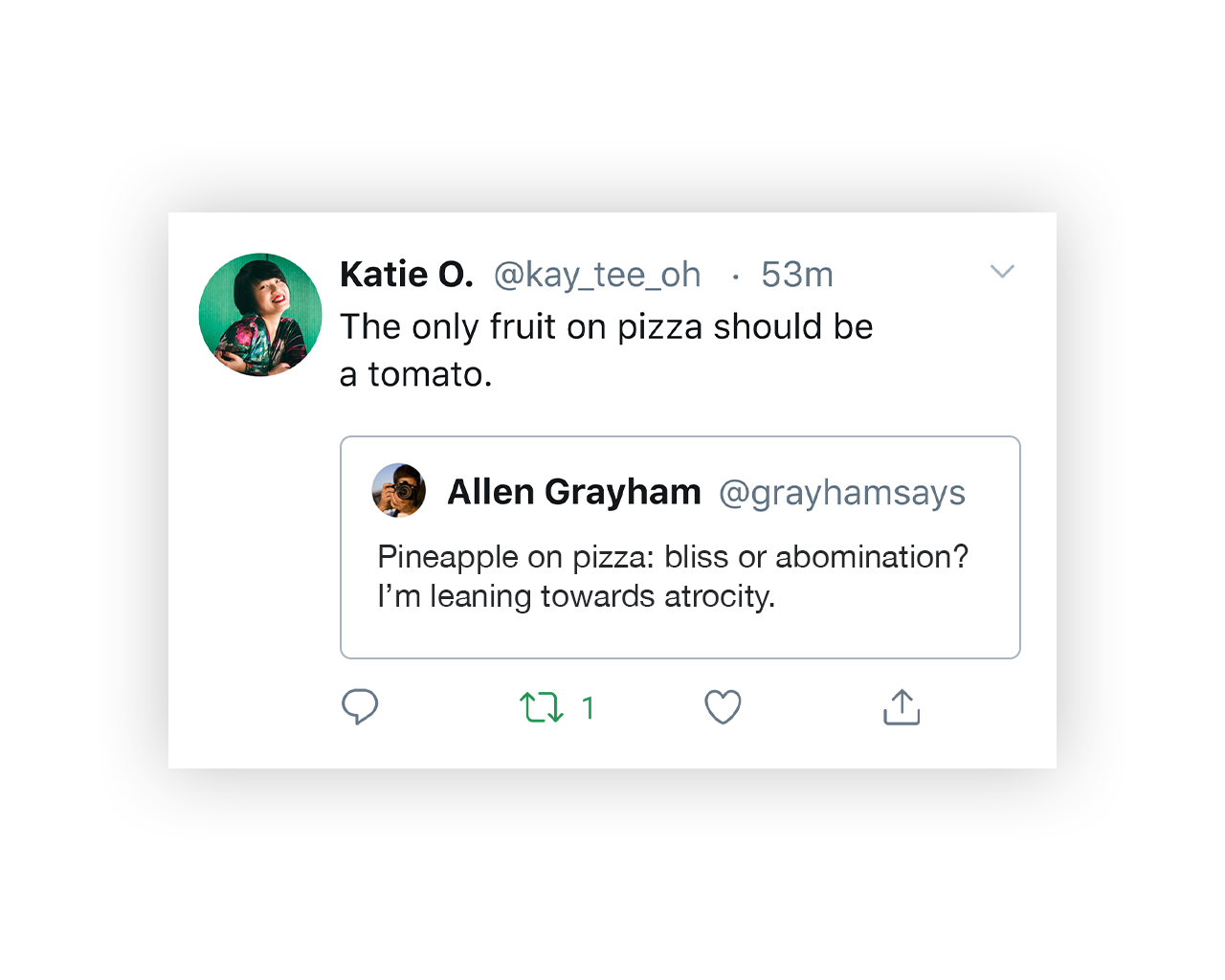 Use the Retweet icon to quickly Retweet or Quote Tweets.
Retweet directly from a Tweet
When you've found a Tweet you want to re-post, select the Retweet icon and then decide if you want to Retweet the Tweet by itself or if you want to make it a Quote Tweet.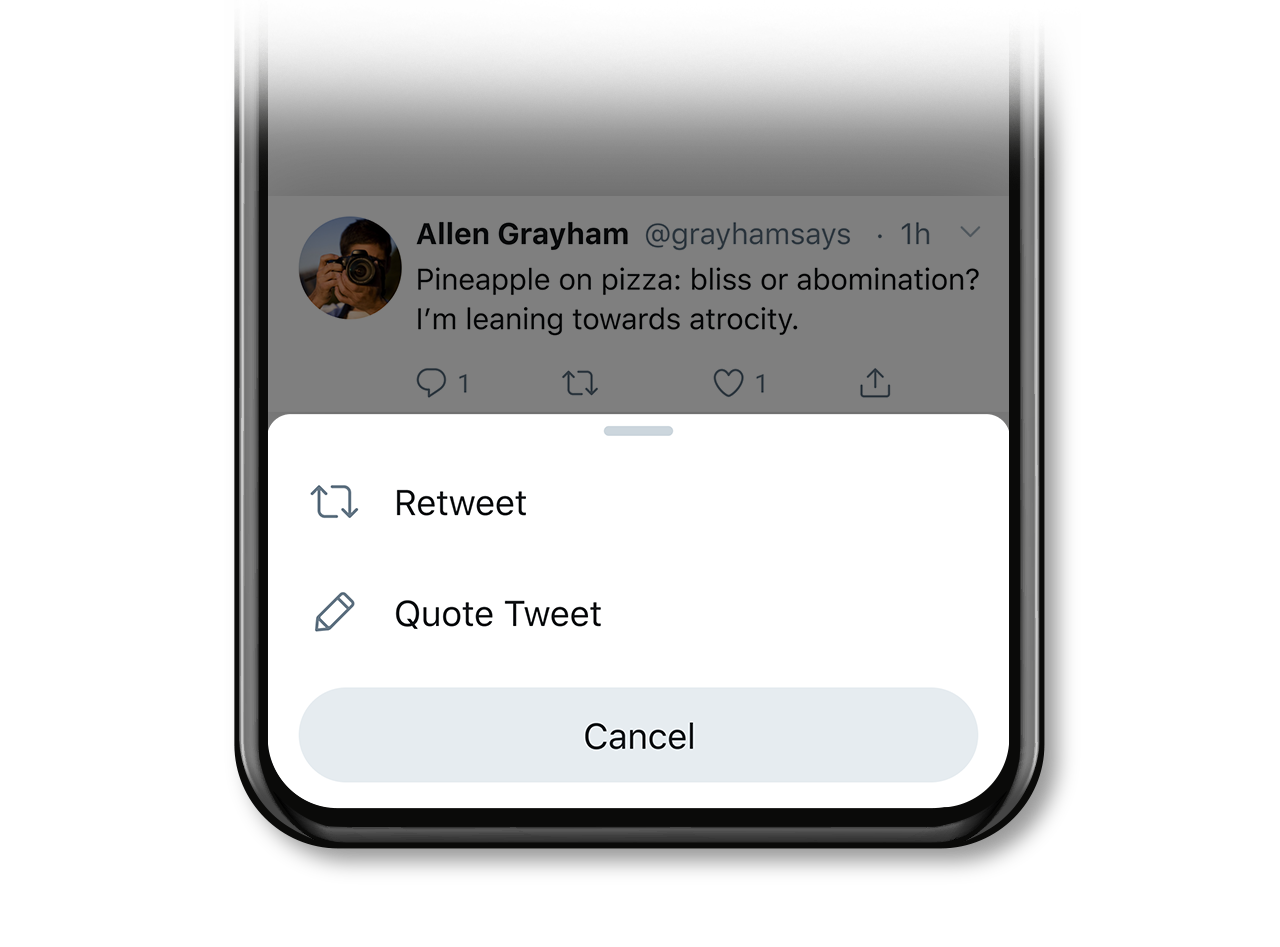 Retweet your own Tweets
You can Retweet your own Tweets, not just others'. Do this to re-post any of your Tweets you think followers might have missed, Tweets you want followers to see again, or Tweets you want to share with a new POV (as a Quote Tweet).
Try it now
Show your followers a Tweet you dig
Find a Tweet you want to re-post and go Retweet it.
Retweet and Quote Tweet to share more on Twitter