How to get started with Twitter
Follow Topics to see more of what you're into
Let us know what you're into

With Topics, it's easier to see the Tweets that matter to you.
When you want to see more Tweets about the things and people you're interested in, but don't want to follow tons of accounts, use Topics.
Use the Topic browser to discover new Topics from an organized list.
You can also see Topics in search results when they're related to searches you make. We'll even suggest some to you!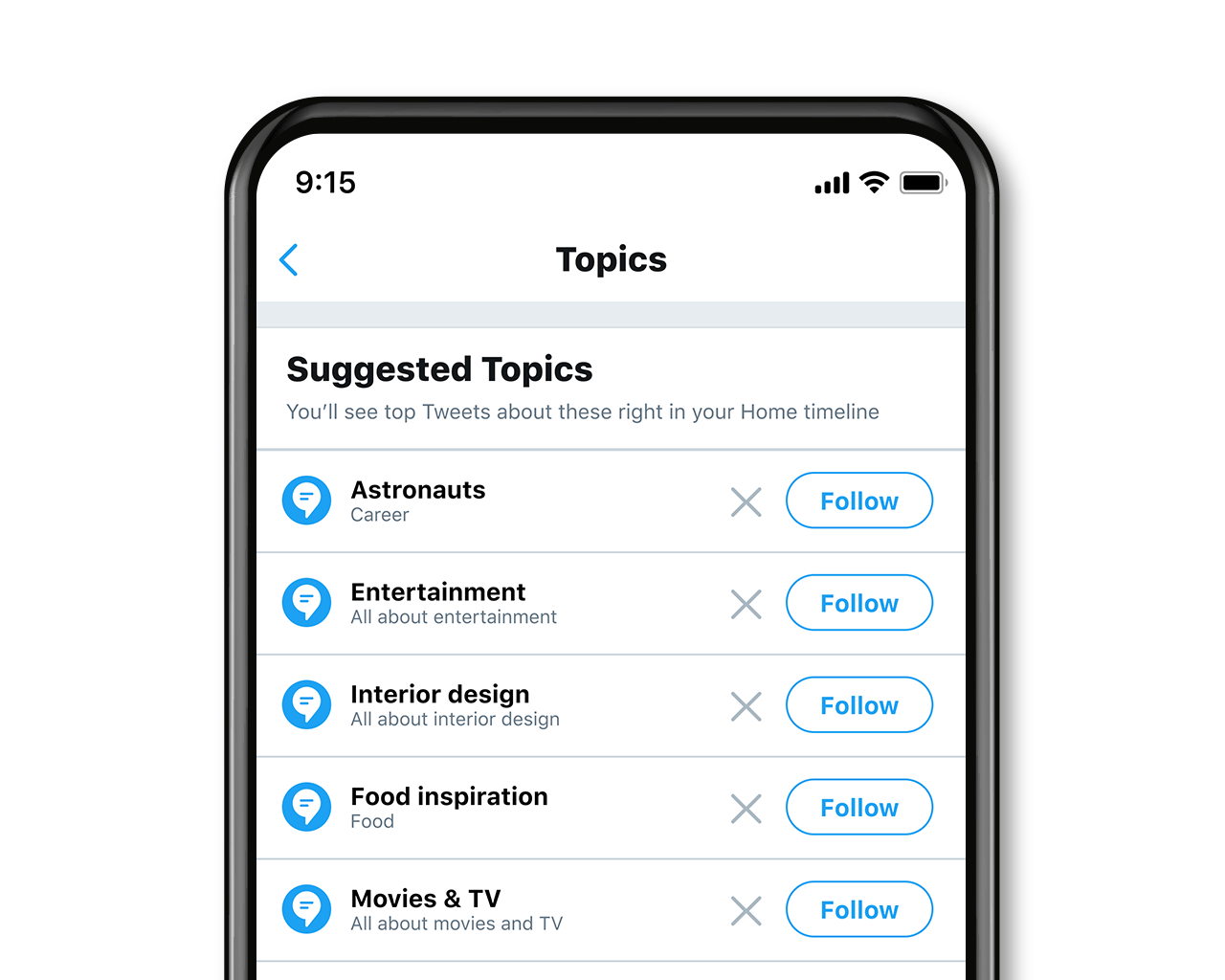 The Topic browser gets better and better
Check the list often to see what's new and interesting.

Stuck on what Topics you should follow? Here are some things to try.
Follow your favorite things
Use the Topic list or Twitter search to find and follow your favorites: Rock music? Fashion? Birdwatching? Psychology? We've got them all.

Get even more specific. Have a favorite sports team? Follow that Topic then dive even deeper and follow your favorite player from that team. There's an entire world of Topics to explore – so get out there.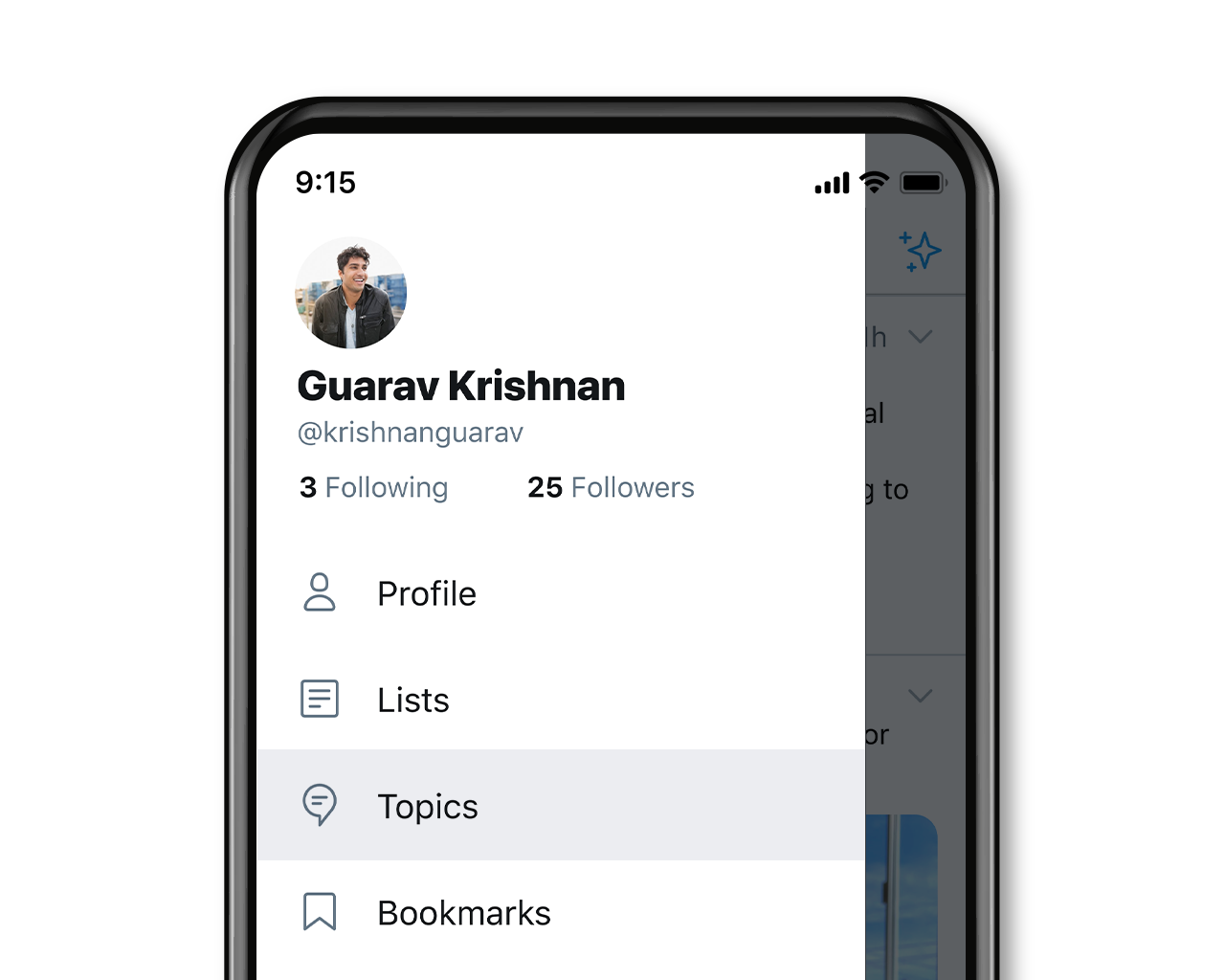 Get some Topics inspiration
Topics you follow are visible from your profile. This means you can see what other accounts are following through their profiles, too. Just tap into the menu on their profile to see if they are following any Topics. You might get some great ideas on what else you can follow.
Tell us when you're interested and not interested.

Based on how you use Twitter, we might recommend some Topics we think you'd like. If we get it right, follow them. If we're wrong, let us know you're not interested by tapping the X next to a Topic. We'll take note and try to give you better recommendations next time.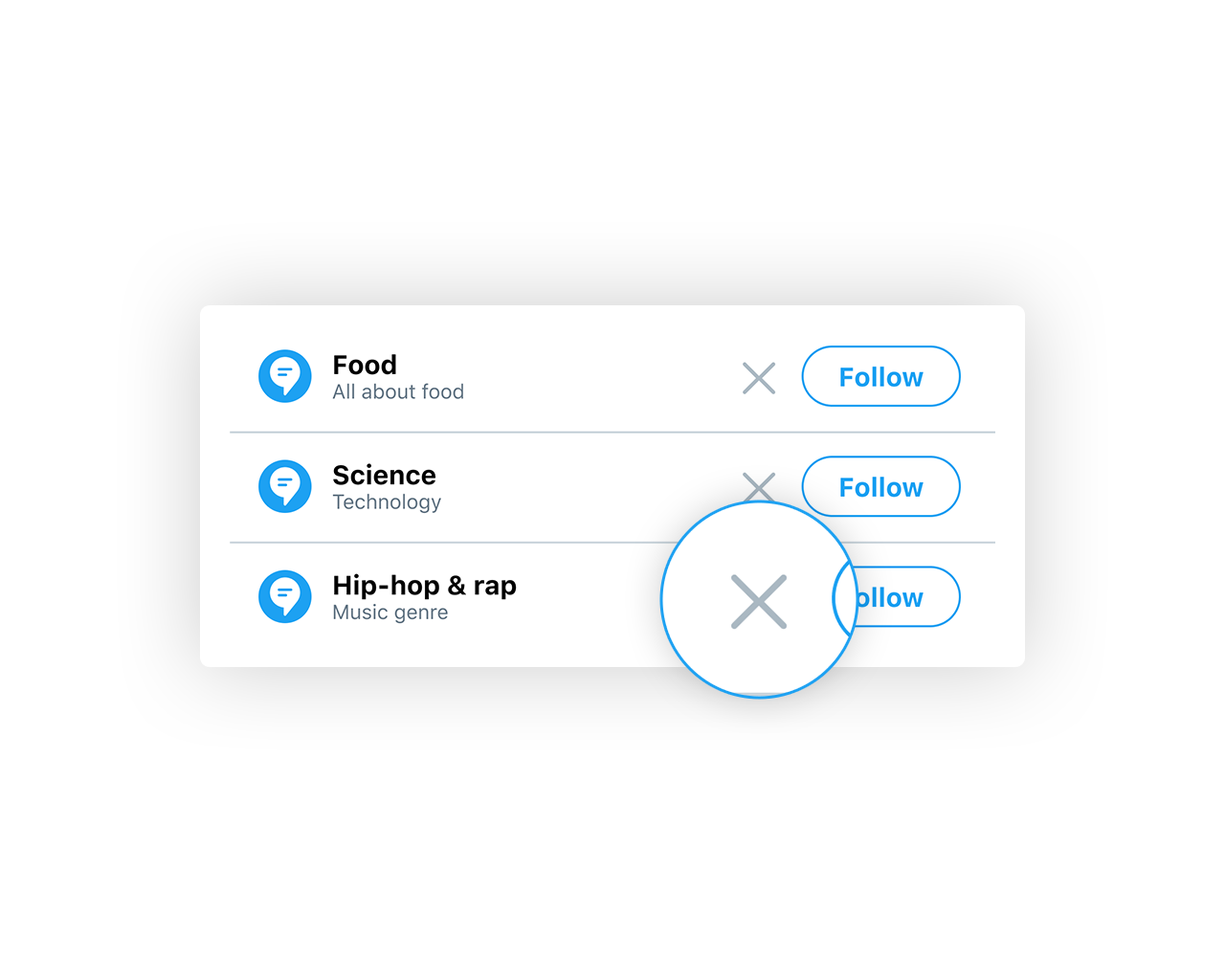 Try it now
Find at least 3 Topics to follow
Give it a shot. Go to the Topic browser and see what you like now.
Following what you like = seeing more of what you like