How to get started with Twitter
Visit Explore to see what's happening

Explore catches you up on a range of subjects, curated just for you. This is where Twitter shows you what's happening, right now.
The Explore tab is where it's at
Visit the Explore tab by tapping the magnifying glass icon from your app (or the # icon on desktop). Now you can explore...Explore!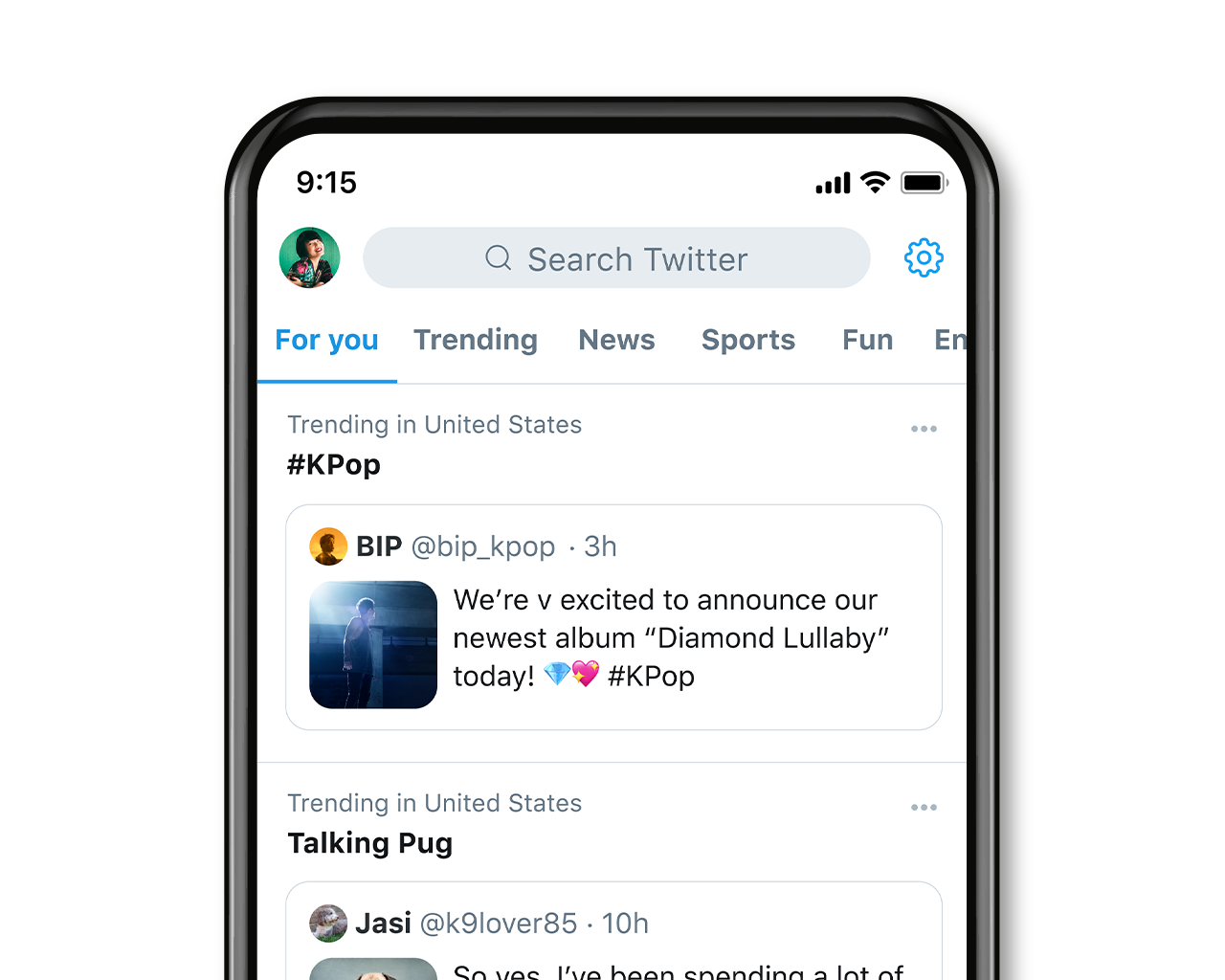 Explore tabs may vary based on your location and settings. Typically, you'll see these sections:

For you: Popular hashtags, subjects, or updates that Twitter thinks you'll enjoy most, based on your activity
Trending: What's happening in the world
News, Sports, Fun, Entertainment tabs: Other top stories or news related to different subjects
Try it now
Check out the Explore tab
Go visit the Explore tab now to see what's trending in your area.
Set Explore to show you updates where you are now, or change the location to see what's happening in other countries. Use the Settings icon in the Explore tab to make the change.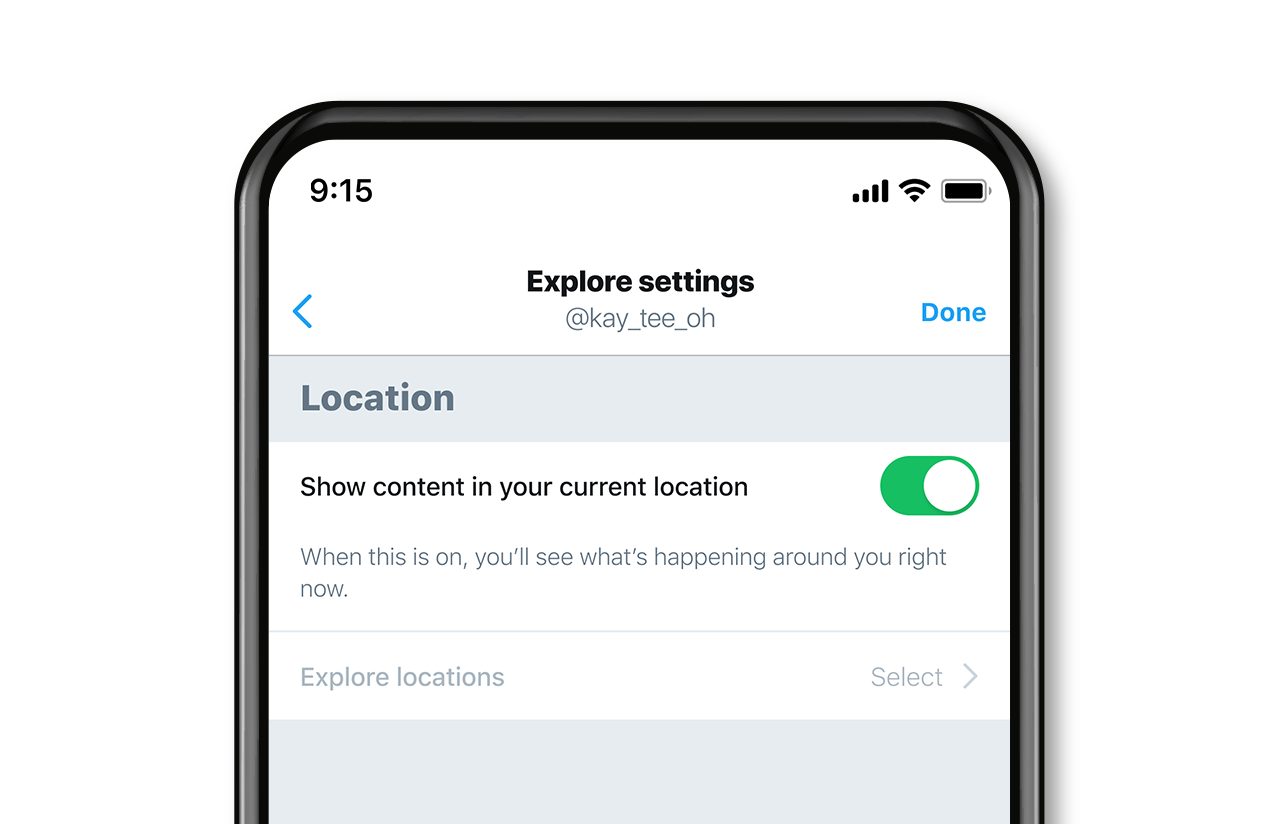 Get better results by using Twitter often
The more you use Twitter, the more customized the Explore tab gets. Keep logging in, liking and interacting with Tweets, and following accounts and Topics you care about. We'll make sure you know we're listening by updating what we show you.
See what everyone is talking about right now.