How to get started with Twitter
Like Tweets to show your support
Show some love on Twitter

How likes are used on Twitter
On Twitter, tapping the heart icon is a thing. When someone sees an interesting Tweet, they like it. And as more people like a Tweet, more people will see it. Liking a Tweet tells the world and the person who wrote it that you enjoyed, agreed with, or admired it.
Like a Tweet with a tap on the heart icon under a Tweet.
How do I know I've liked a Tweet?
When you tap the heart, you'll see it change color. The number next to it will also show how many accounts (including yours) liked the Tweet.

To undo a Like, just tap the heart again.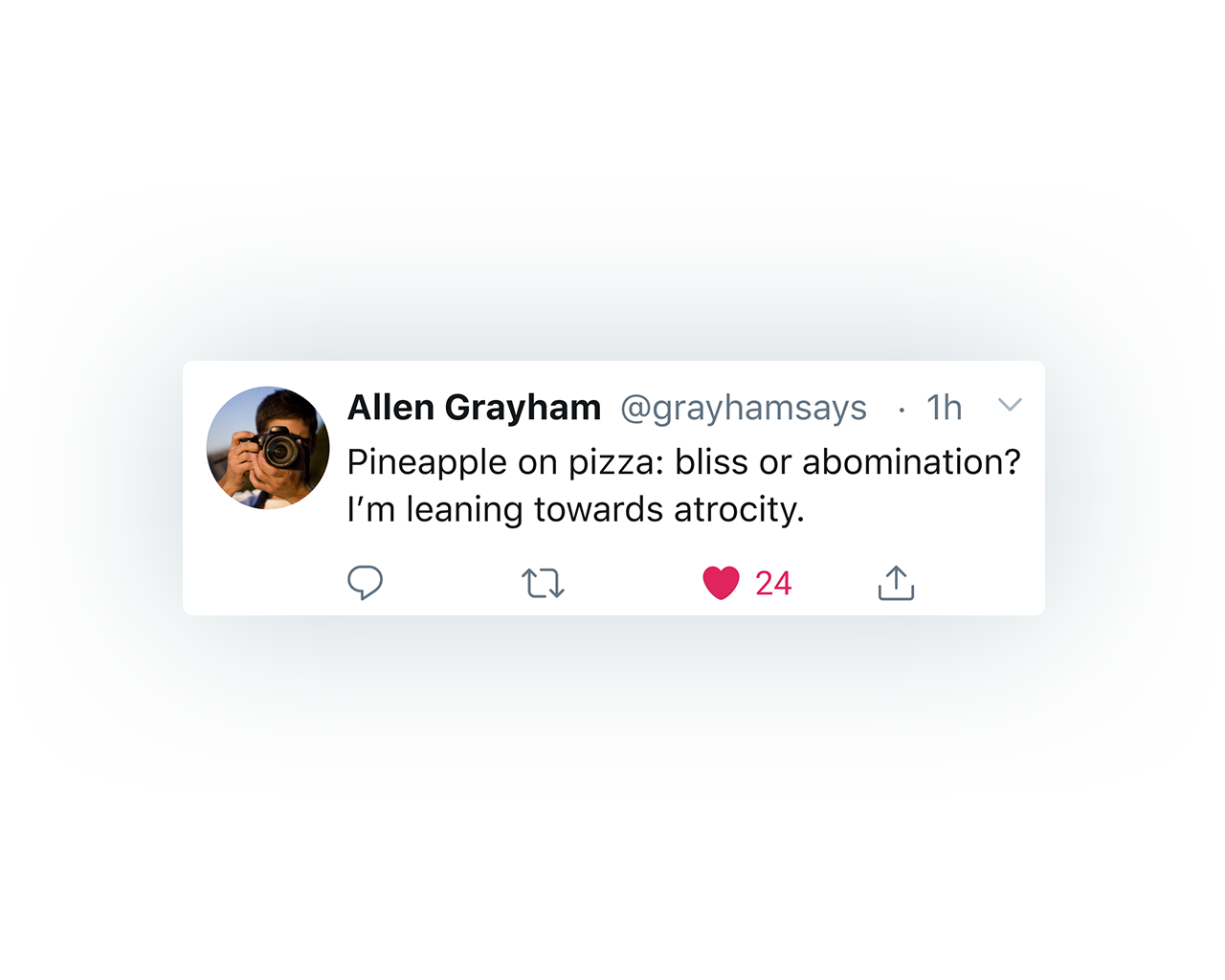 Who else can see the Tweets I've liked?
Tweets you've liked are saved to the Likes tab on your profile. Others will be able to see what you've liked, or you can go back and review for yourself at any time.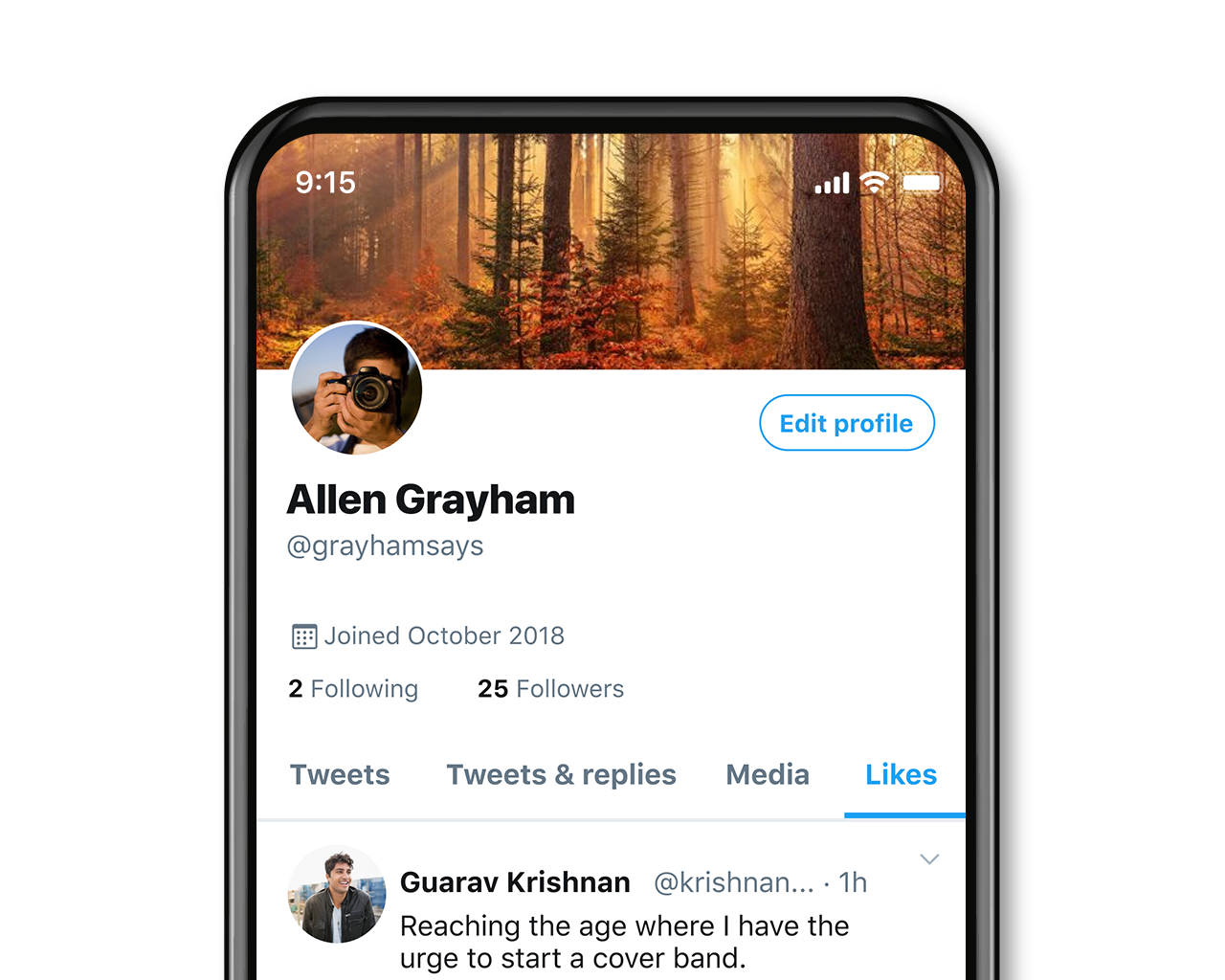 Peek at other people's likes

You can visit other profiles and check out their likes. Scrolling through someone's Likes tab can give you a good idea about what they're interested in.
What do others see when I like a Tweet?
When you like a public Tweet, it may be visible to others on Twitter.
Who sees a like on a Tweet?
When you like a Tweet, the original Tweet author is notified.

The Tweet you liked may also appear in your followers' Home timeline with a note above it to show that you (or you and anyone else they follow) liked it.
Likes can help you find new accounts to follow
If accounts you follow have liked a Tweet that appears in your timeline, you'll see this noted above the Tweet. Tapping into this can show you a list of all accounts that have liked a Tweet. This can be a great way of finding new accounts to follow!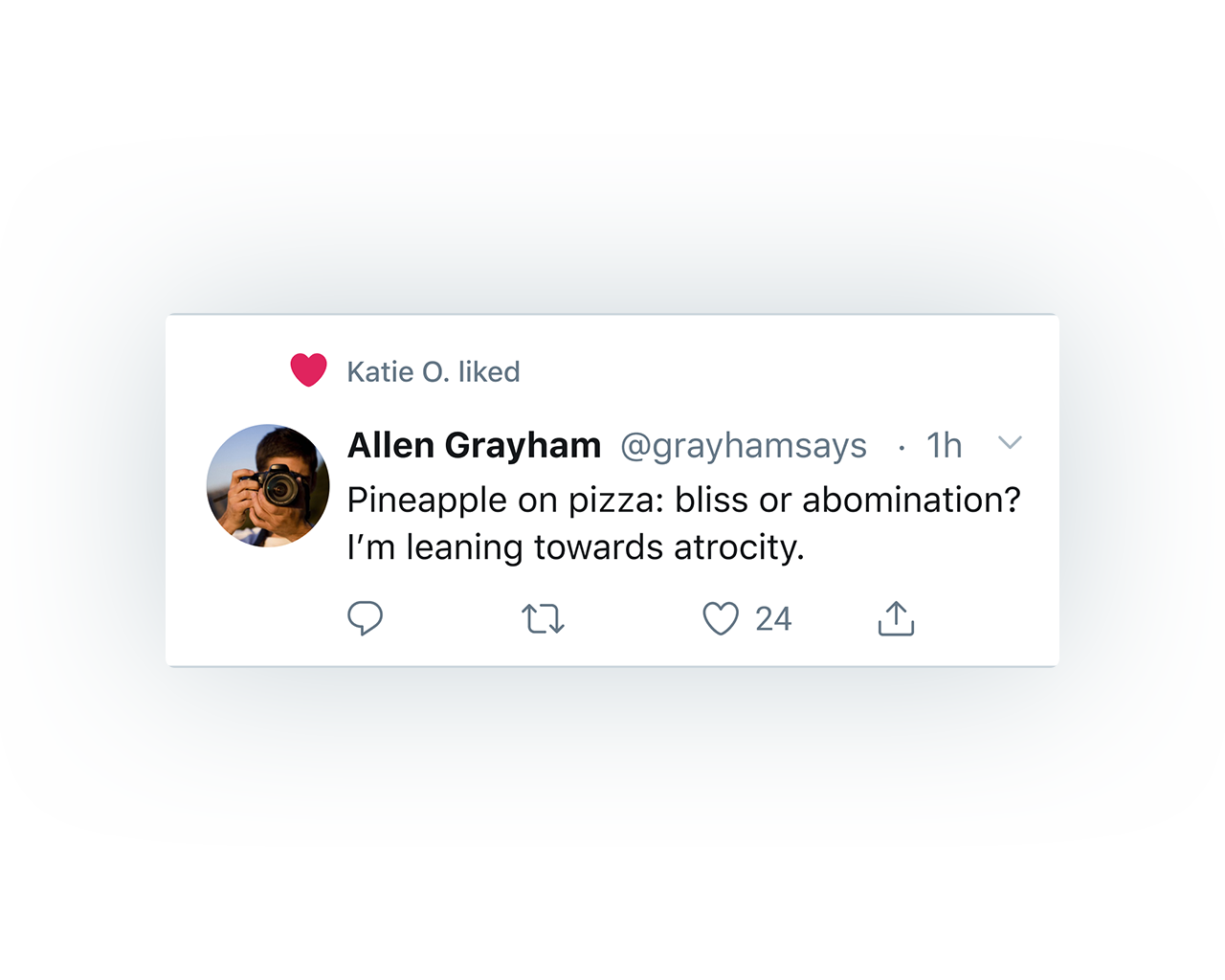 Try it now
Give a virtual high five
Go to your timeline to find a Tweet you admire that's worth a like. Tap the small heart icon to add your voice.
Like Tweets with a single tap