How to get started with Twitter
Download the app for a great Twitter experience
Pick up where you left off

Use the app to stay connected on the go. Get notified of important Tweets, come back to your timeline to pick up where you left off, and quickly respond to Direct Messages.
Make sure you turn on notifications for Twitter so we can let you know about what matters to you as it happens. Get notified on new Tweets from specific accounts, when someone replies to one of your Tweets, or when you get a Direct Message.

Customize the notifications you want to see through your settings.
Watch live events on Twitter from around the world and join the conversation – right from the app. Or you can go Live and create your own live streaming event.
Grab your phone and search for the official Twitter app to get started.
Go to the app store on iOS or Google Play on Android. Search for the official Twitter app. See our bird logo? Then you know it's the right one. Download now to get started.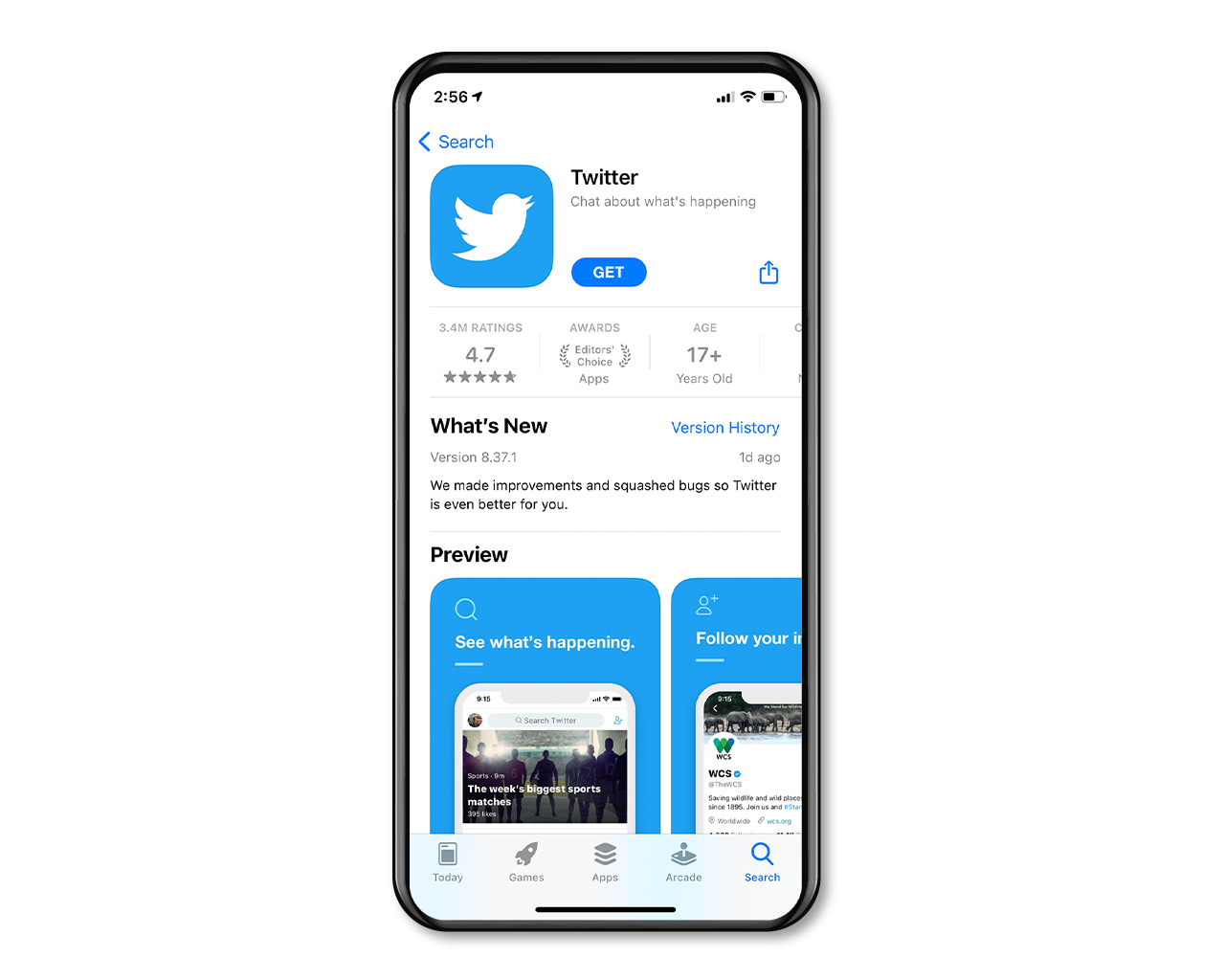 Try it now
Download the app
Search for the Twitter app on your phone and download it now.
Download the Twitter app and never miss a thing