How to get started with Twitter
7 things to do first on Twitter

Already signed up? Great. Let's start with your profile to showcase you and what you're into.

Make sure you have:
A unique @handle to help others find or mention you
A profile photo to show who you are
A short bio to show what you're interested in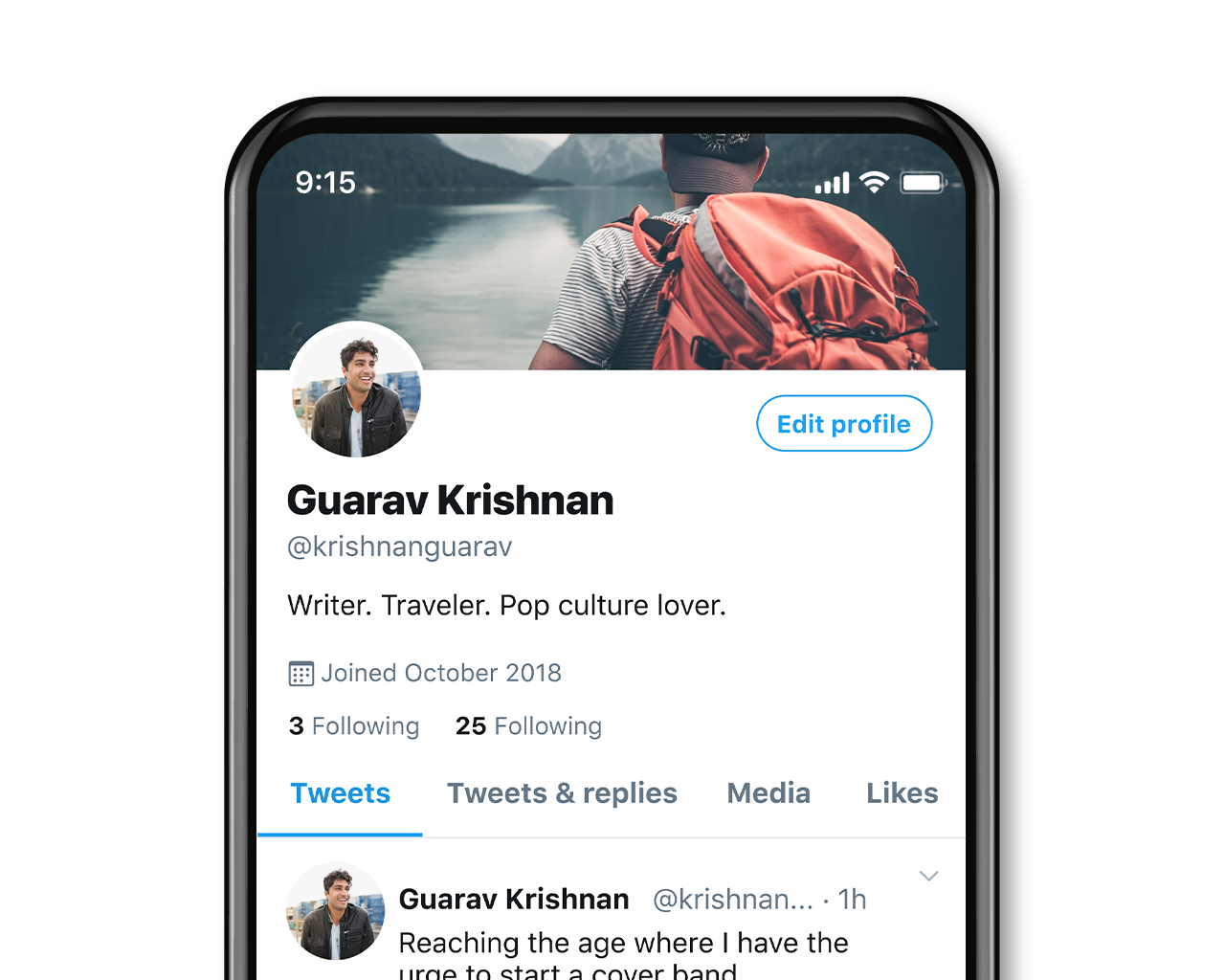 2. Follow at least 10 people
When you've set up your profile, find accounts to follow so you can fill up your timeline.

Search for people you're interested in to find their handles, then go to their profiles to check out what they're about. Like the Tweets you see? Then tap that follow button.

3. Follow at least 3 Topics
Follow Topics in addition to your favorite accounts to fill your timeline with Tweets about what you love. Celebrities, sports, hobbies – you name it, chances are there's a Topic for it.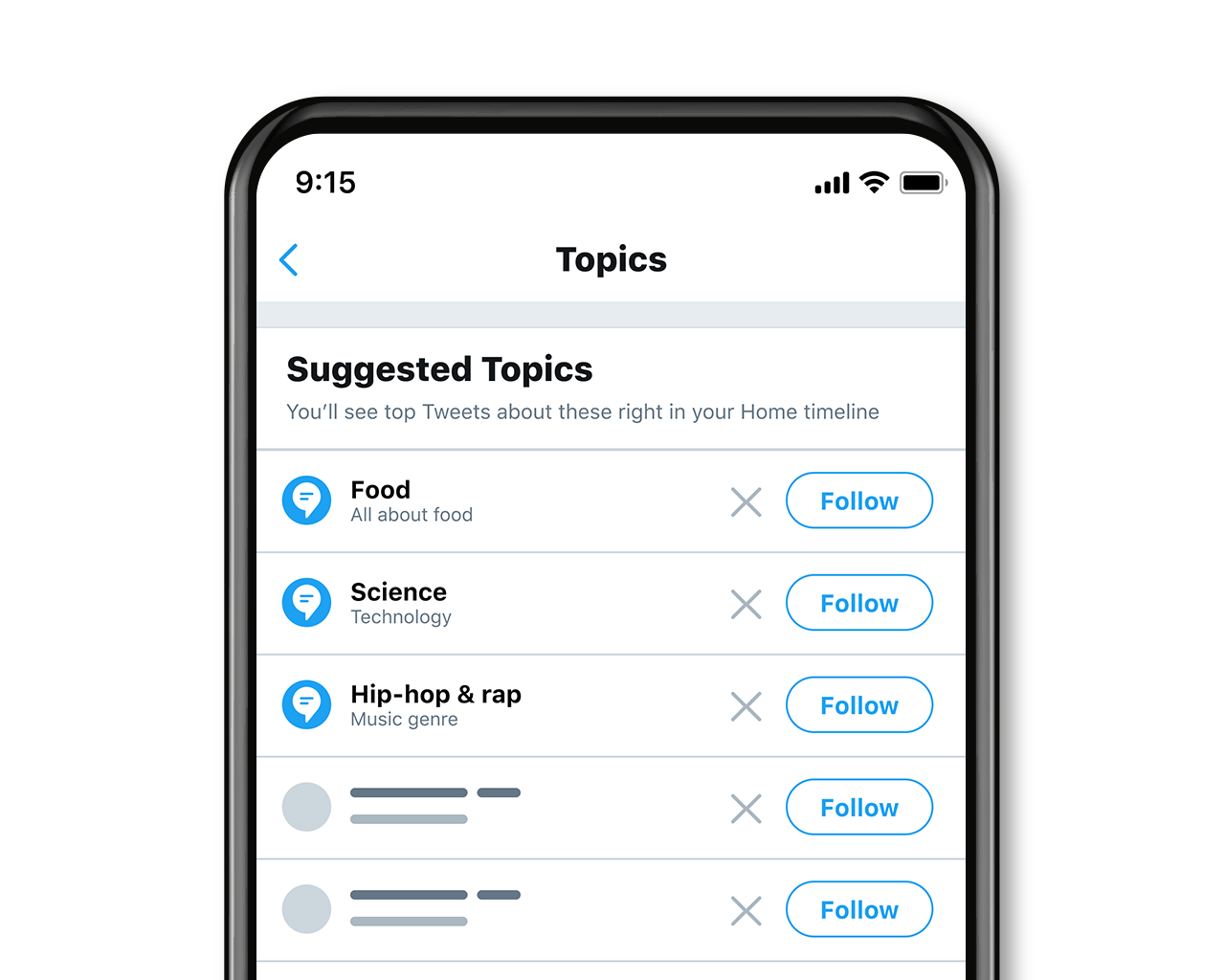 Get all the details on Topics.
Check out the Explore tab and find what's trending in your area and around the world. The more you Explore, the more personalized the tab gets.
Check out everything you need to know about Explore.
As you follow accounts and Topics, you'll see Tweets add to your timeline. Like what you see? Then tap the small heart icon under a Tweet to show your support.

Likes are a quick and easy way to add yourself to the conversation on Twitter. Give it a try!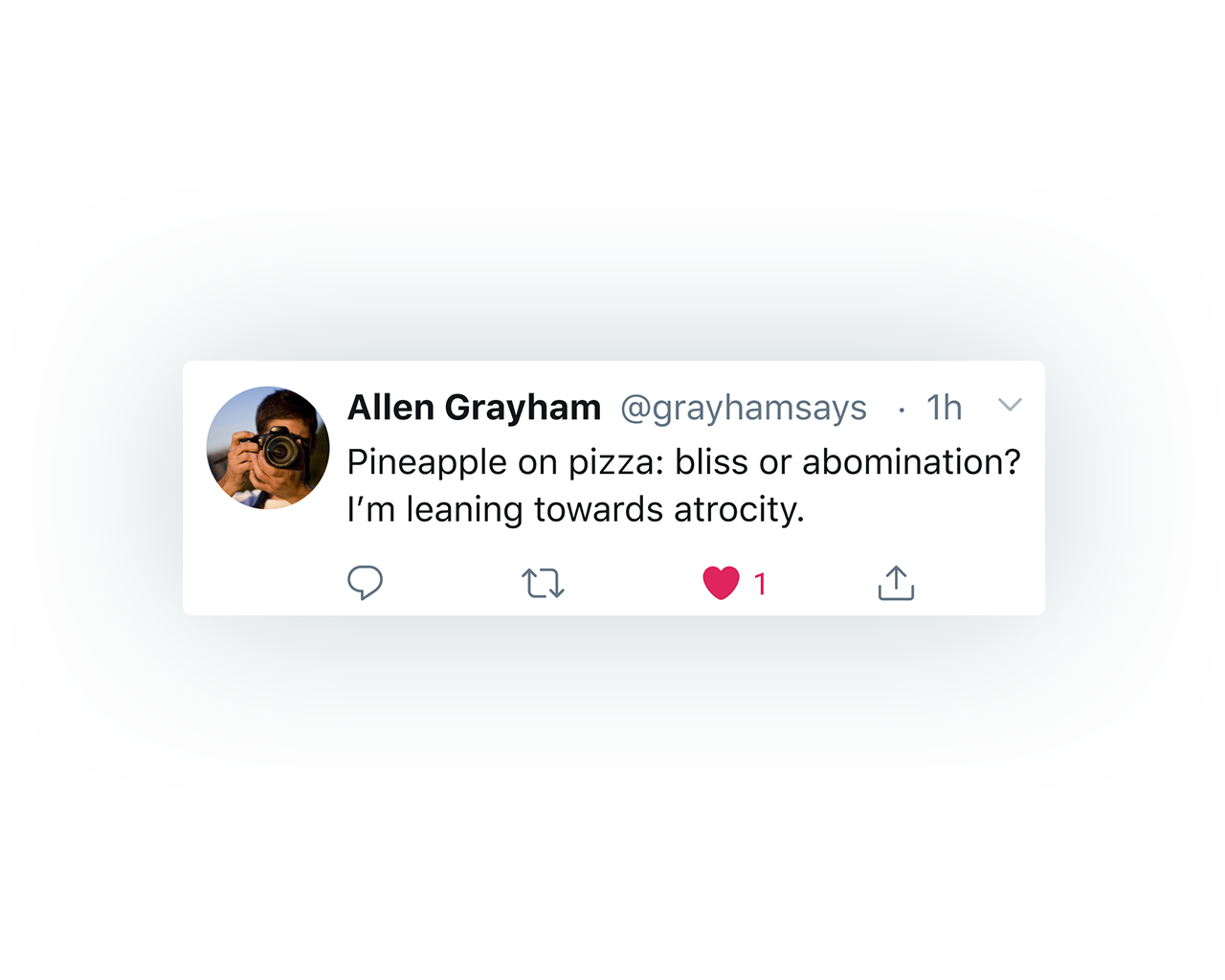 Pick up where you left off. Be on the go with Twitter – download the app on iOS or Android.

No matter where you are, see what's happening, join the conversation, and watch live events.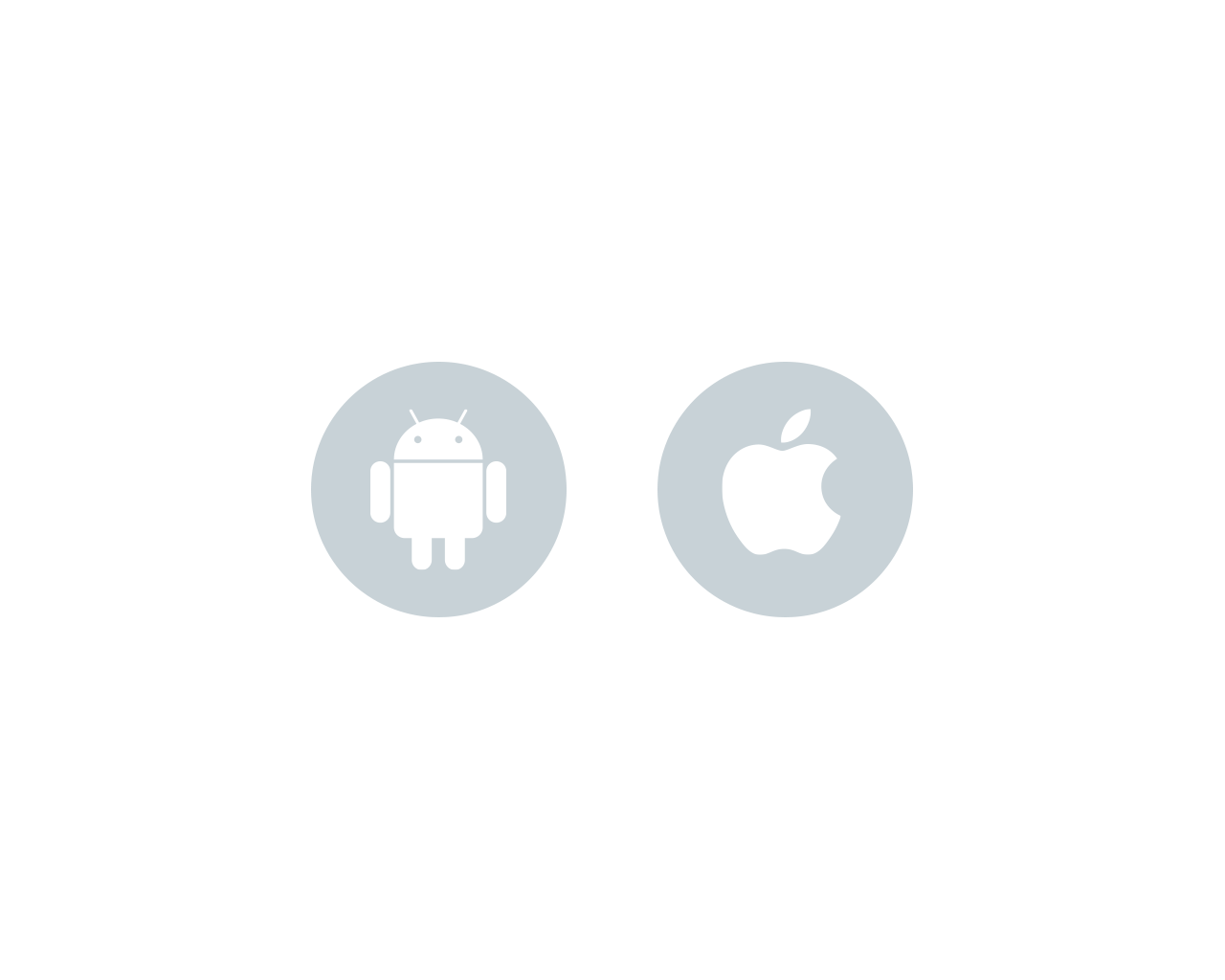 7. Turn on push notifications
Turn on push notifications to make sure you never miss a thing – from the latest news to the things you care about most.
You're on your way to becoming a Twitter pro!