How to connect with your followers
Make your photos and videos stand out
Tell a story with more than words.
Select great photos to make your Tweets soar.
Take great looking photos
Keep some things in mind with photos you take for Twitter:
Use the right lighting and angles, proper placement and subjects, and don't use distracting backgrounds.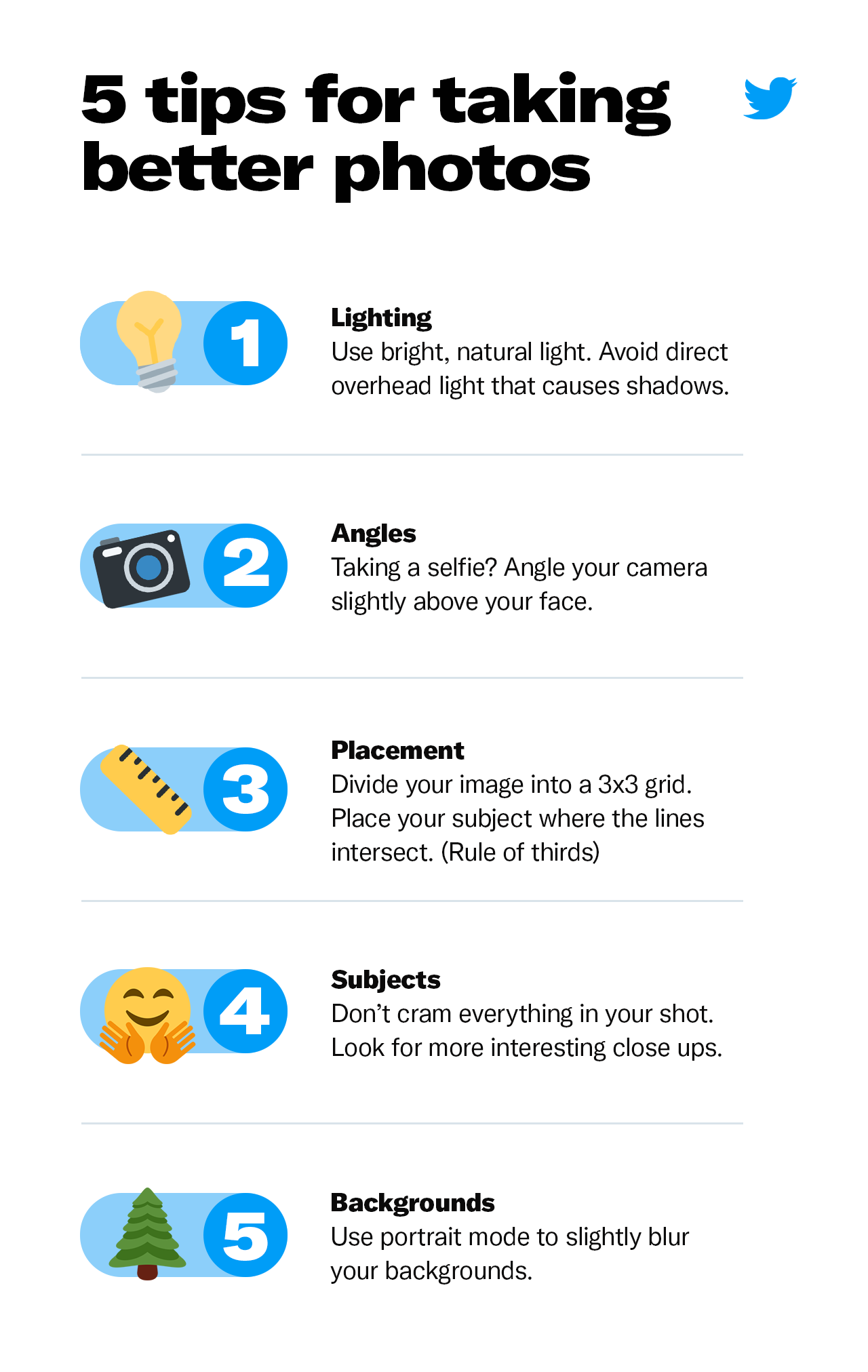 How to upload photos and GIFs
Uploading a photo on Twitter is simple. Tap the photo icon when you're composing a Tweet to find one you've saved, or use the GIF icon to search the GIF library. You can upload up to 4 photos per Tweet.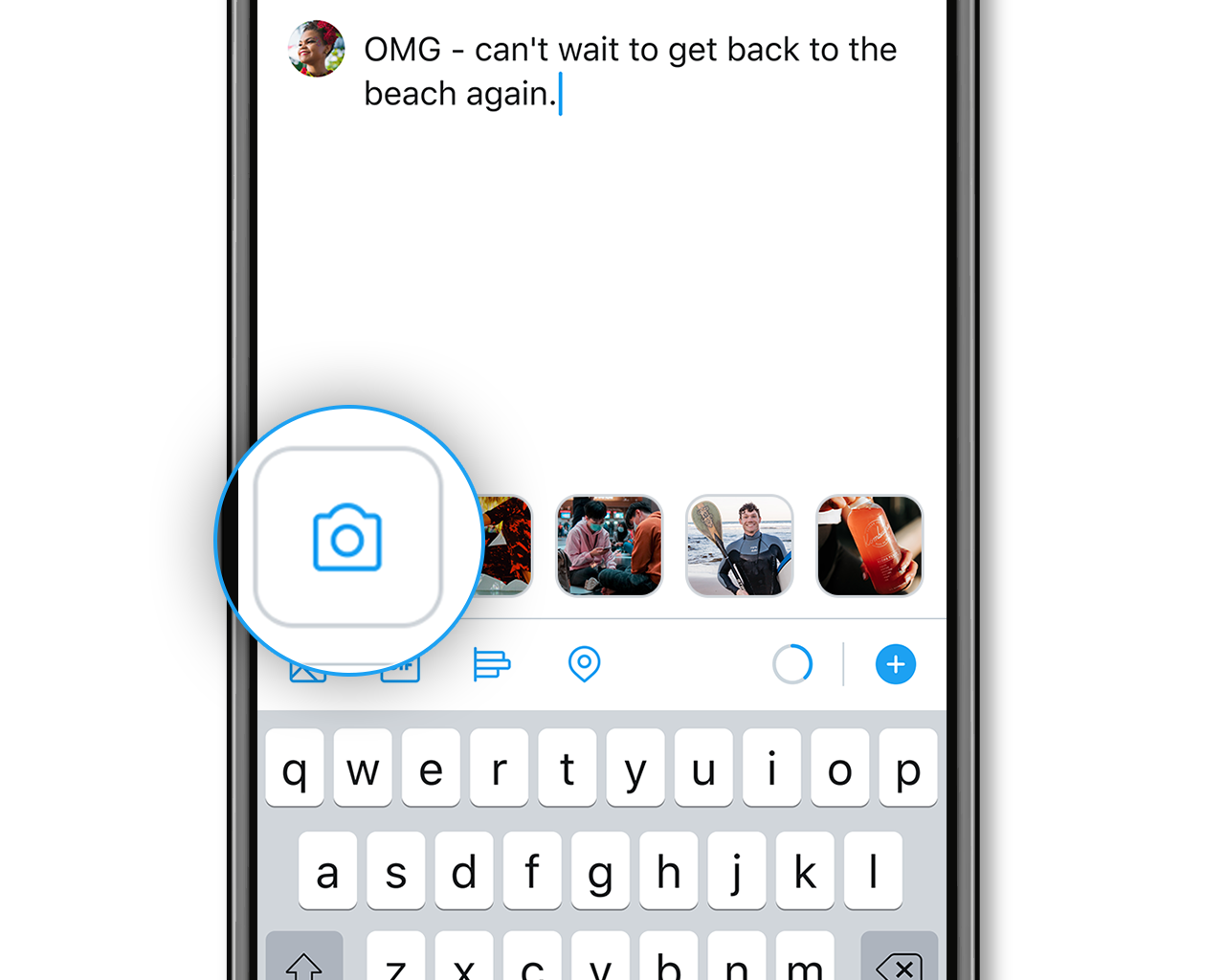 You can upload your own photos to stand out with content unique to you.
Select photos you already have saved on your device, or take photos in the moment using the Twitter app.
Try it now
Share something that makes you laugh.
Try uploading your own photo or finding a funny GIF in the GIF library to share with your followers in a Tweet.
Spark more conversation with interesting videos.
Take great looking videos
Follow these best practices for videos you record for Twitter:
Keep it short (2:20 max), keep your camera steady, test out different angles, and eliminate unnecessary background noise.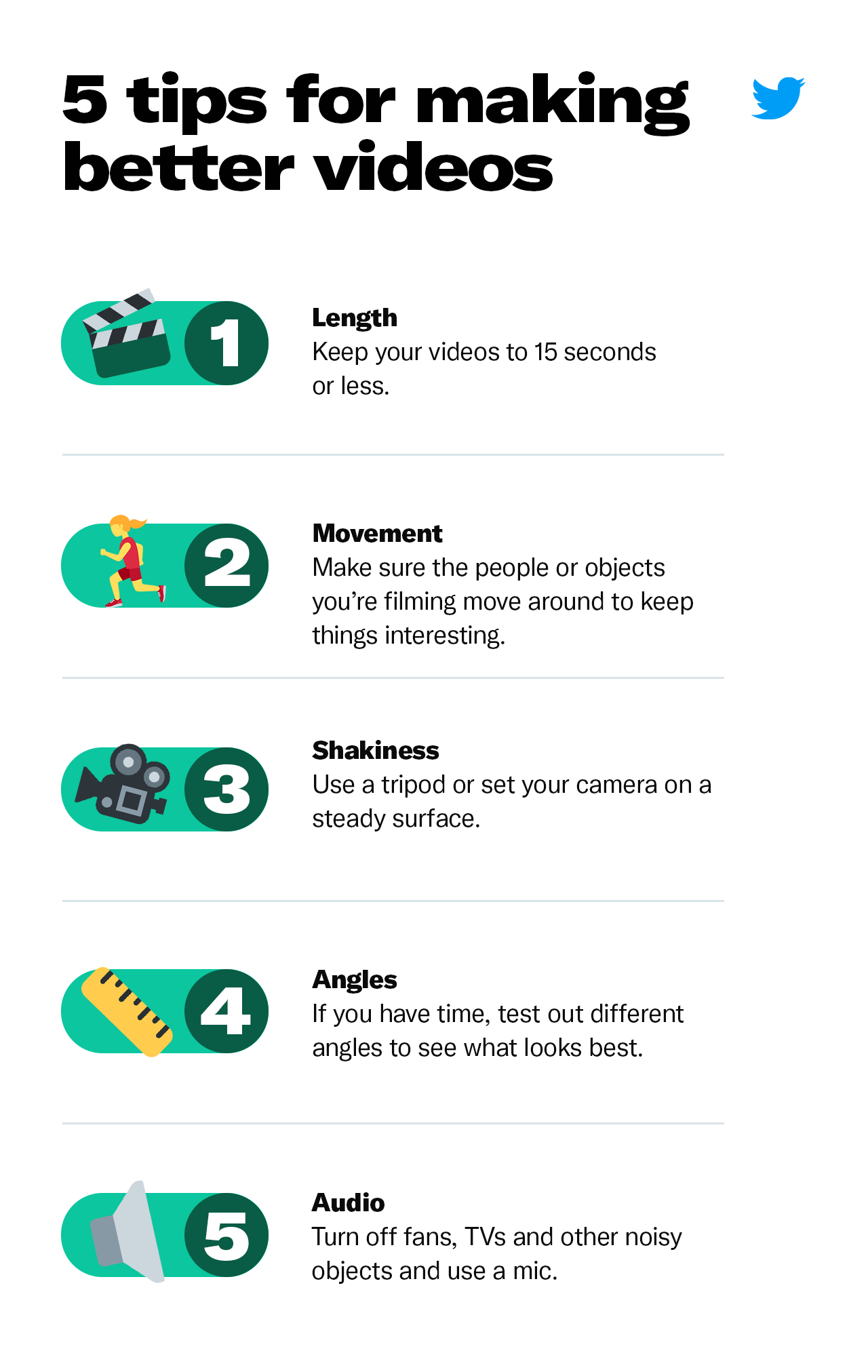 How to upload videos on Twitter
Sharing videos on Twitter can be done the same way you share photos. Tap the photo icon and select a video saved to upload. Make sure your videos are no longer than 2 minutes and 20 seconds. You can trim, preview, and make additional edits before sharing.
Record your own video within Twitter
You can record and share a video in the moment by recording directly within the Twitter app. You can even go live on Twitter for real-time uploads.
Go live on Twitter

Get your followers involved with a video by choosing to go live on Twitter. Live videos allow you to share what's happening in real-time, and can even give your followers additional opportunities to engage with you directly.
Use photo and video to up your Tweet game