How to connect with your followers
Pro tips: Get your followers talking
Use questions and polls to spark conversation
Invite your followers to add their voice.
Ask questions to your followers
Ask open-ended questions in your Tweets for a quick and easy way to connect with your followers. They can respond through Retweets, Quote Tweets, or by replying directly to your Tweet. 
Not only will followers feel more connected to your Tweets, but they may even end up sharing them to their own followers when they respond.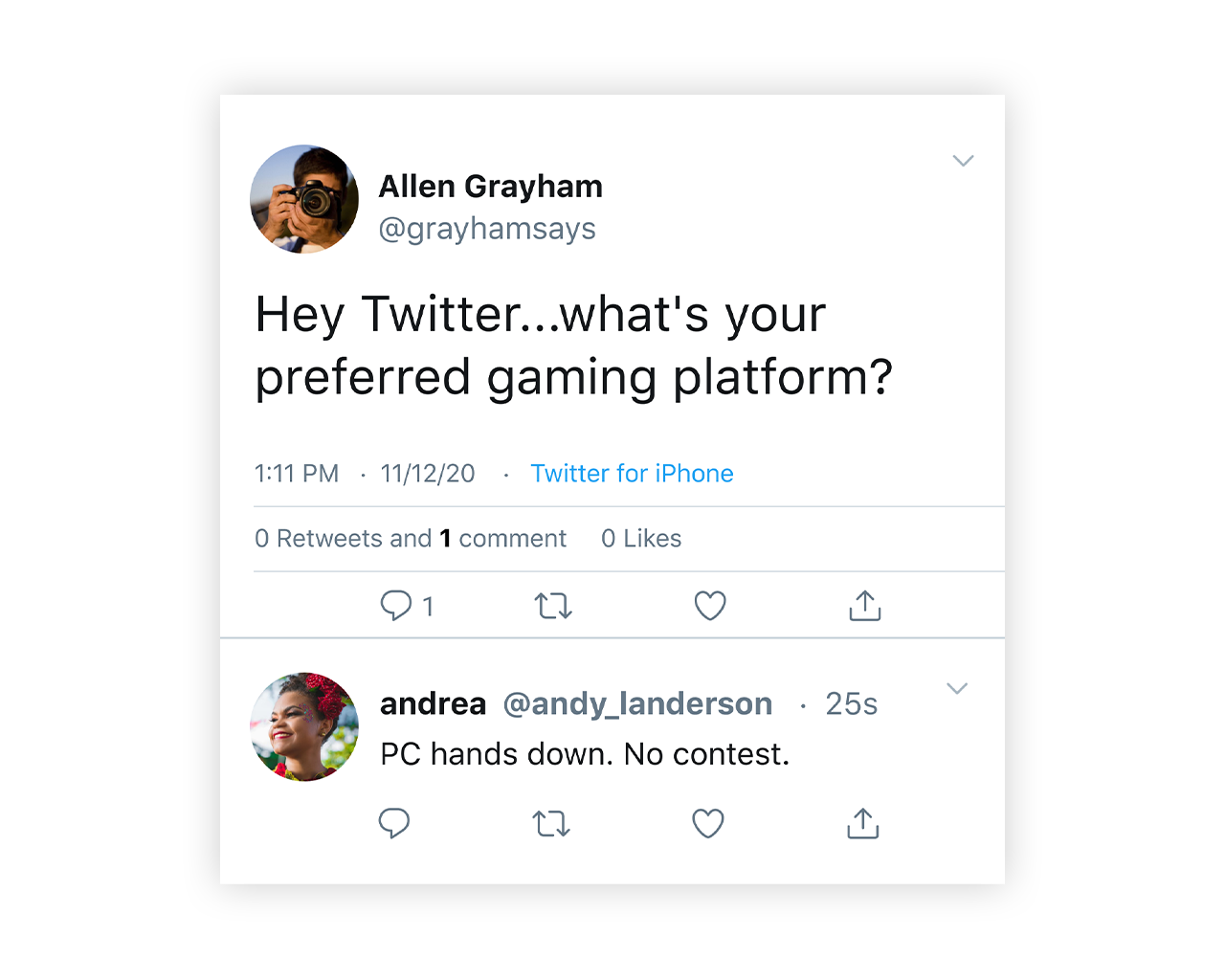 Create a poll to gather opinions
Get feedback on things you care about by creating a poll that lasts anywhere from five minutes to seven days.
Tap the poll icon when composing a Tweet to create a poll about anything you want.
When a poll ends, anyone can see the results in the original Tweet.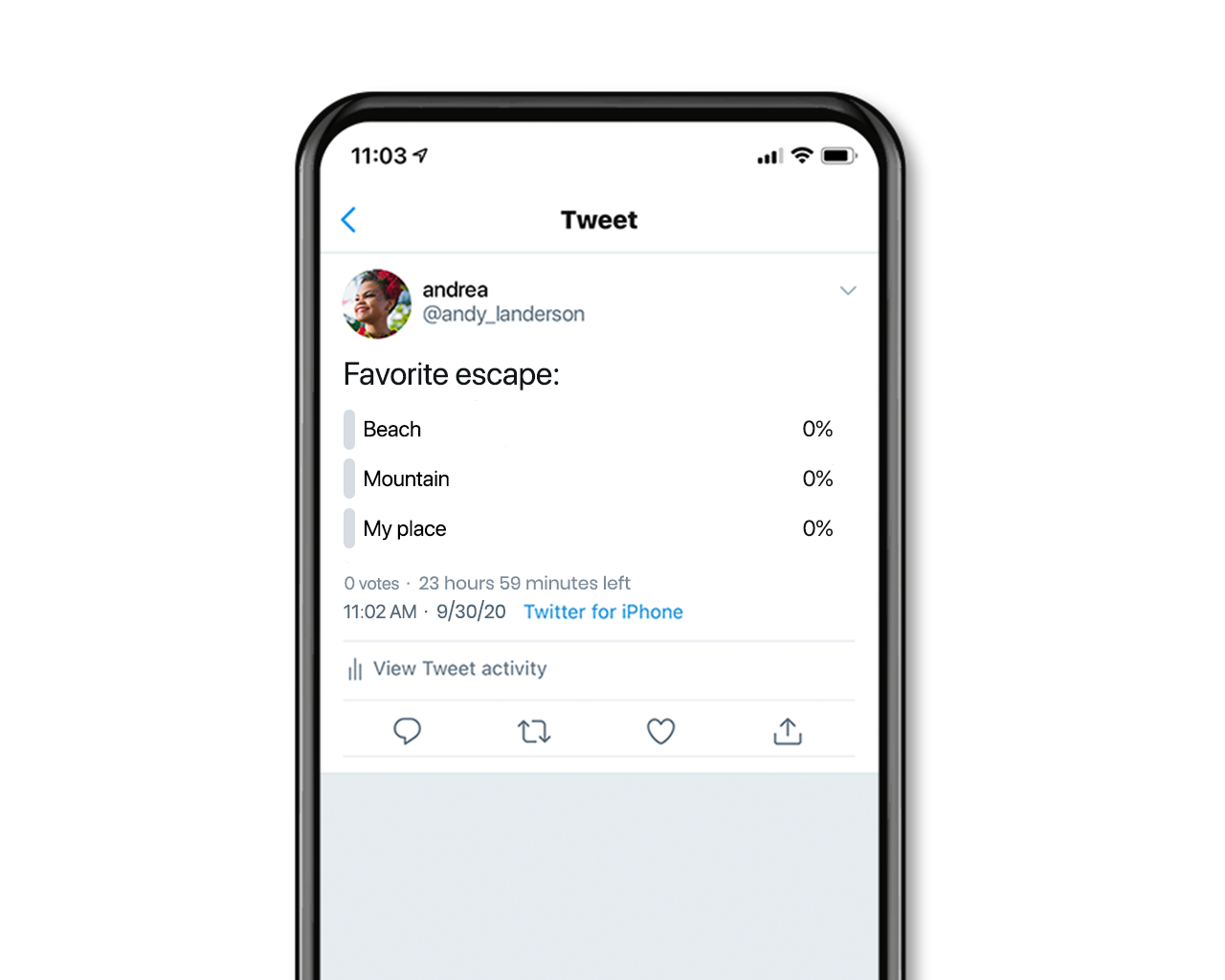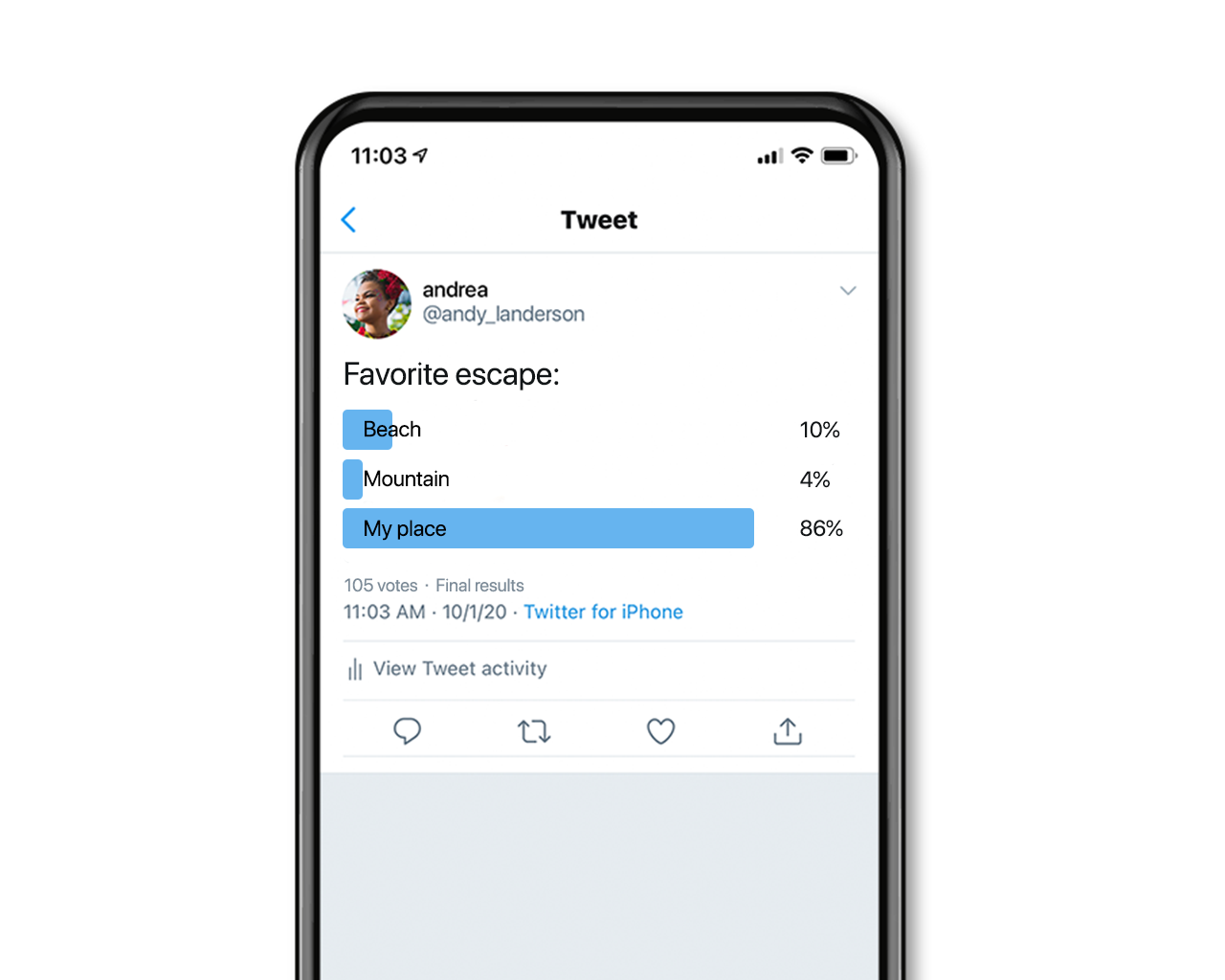 Use polls to get answers that help you.

Not only do polls engage your followers by being a fun way to interact with your Tweets, they can provide you important information based on what you ask. Here's an example: Want to know what types of Tweets your followers want to see from you? Ask in a poll!
Try it now
Ask about what's on your mind
Publish a poll to see what your followers have to say about something you care about.
Give your followers a say.