How to connect with your followers
Go live with guests to share experiences as they happen
Invite others to experience a moment with you.
Go live on Twitter to bring your followers into your world.
Share your own form of breaking news.
Live videos on Twitter engage audiences across the world in a unique way. They can break a news story, offer a forum for groups, or keep everyone entertained with something interesting.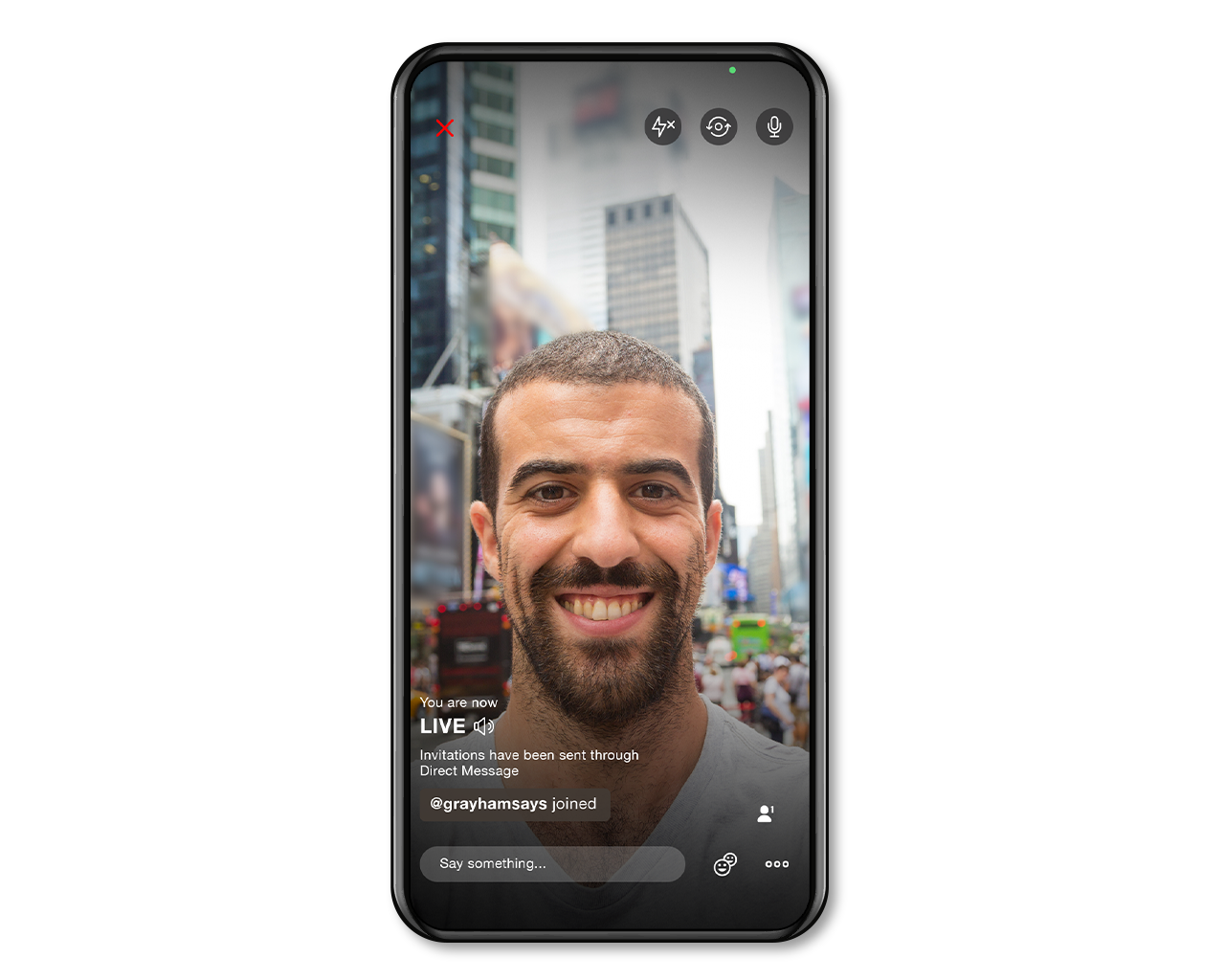 How to create live videos
You can share live videos (including with audio only), directly from the Twitter app. Tap the camera icon when you go to compose a Tweet and choose to start a live video.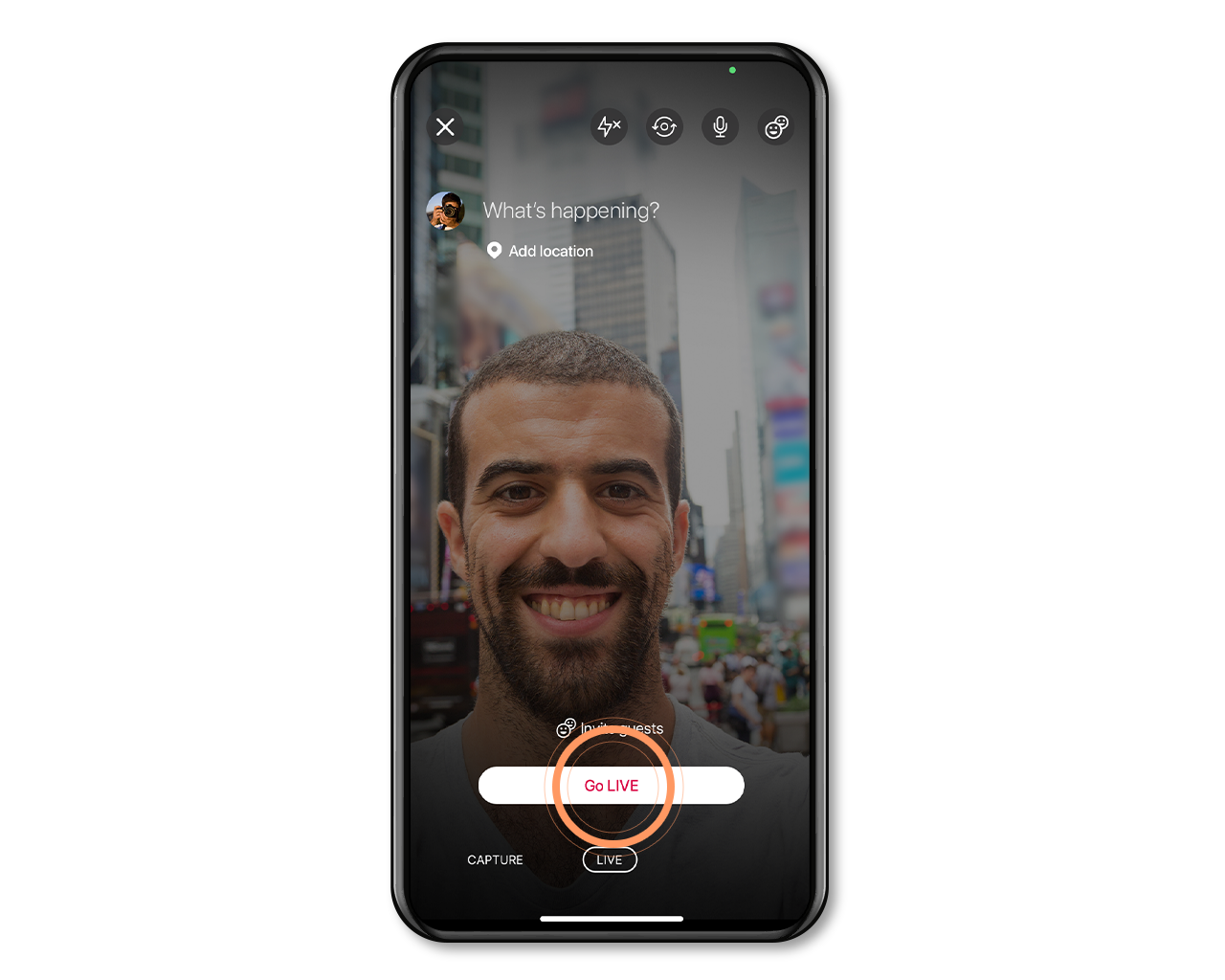 Use live videos to stand out to your followers
Live videos are a great way for followers to feel more connected to you by tuning in and responding as you stay live. You can go live to show something interesting that's happening around you or even just to use the time to chat. It's up to you!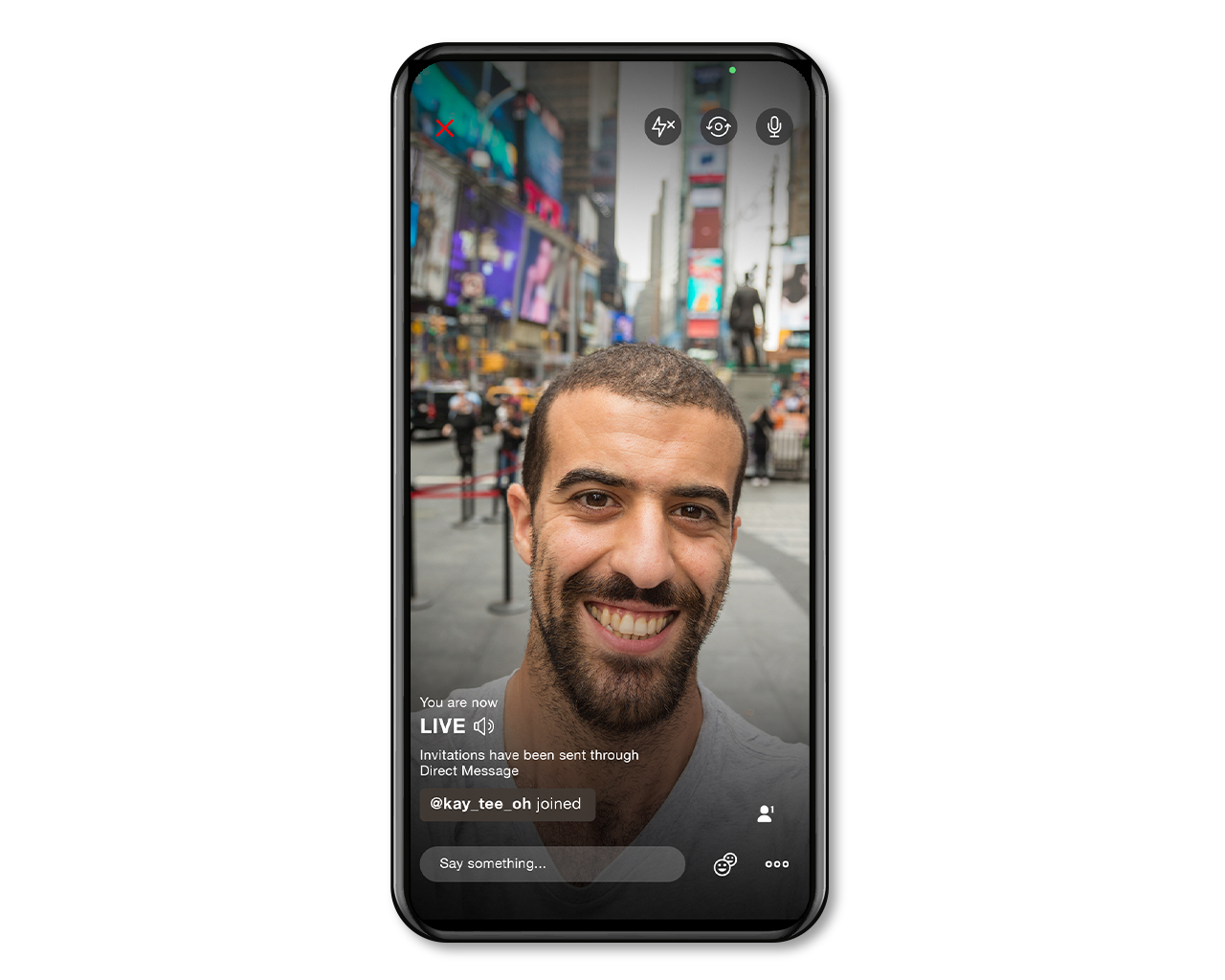 Invite your followers to join your videos

Take your live videos a step further by inviting followers to join as guests and contribute that way. You can invite guests in the moment or even use the tool to plan out themed videos with guests you schedule to join you.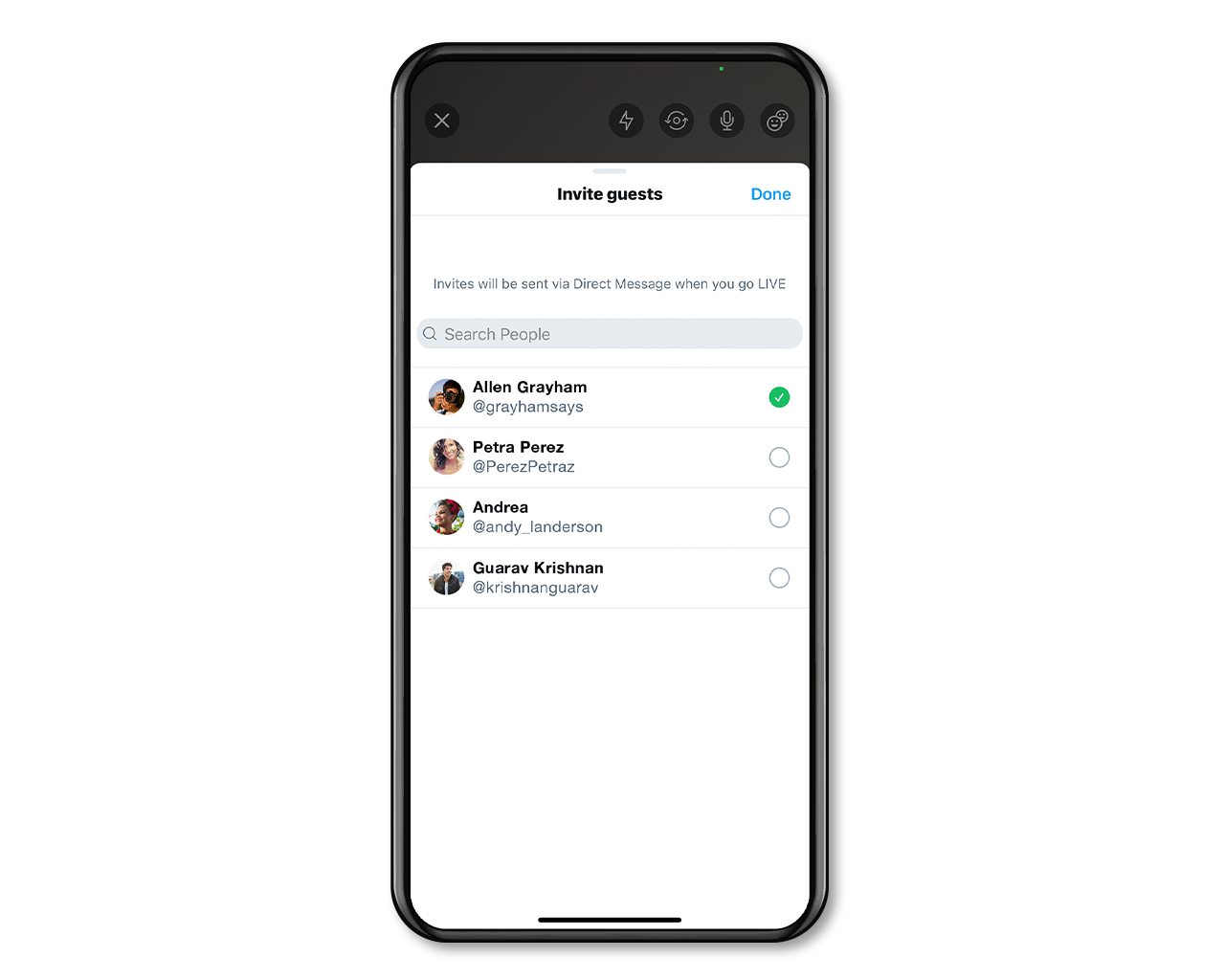 Try it now
Check in with your following
Go start a live broadcast and share what you're doing for a few minutes.
Invite the world to see what you're up to.
Go live on Twitter to:
Share what's happening in real-time

Show new discoveries or breaking news

Connect with your followers on a deeper level

Invite guests to share experiences with you