How to connect with your followers
Find fresh ideas for Tweets
Want to Tweet, but don't know what to talk about? Start with the things you care about, whether it's:
Your POV on current events
Real-life stories
Your favorite hobbies, artists, sports teams, etc.
Things related to the industry you work in
Whatever speaks to you or whatever you want to say, talk about it here on Twitter.
Check out your favorites for inspiration
If you're stuck on what to Tweet, look at your favorite accounts for inspiration. What are they talking about? How do they sound? What do you want to sound like?
Know what you want to talk about? Let's look at how you talk about it.
You've got 280 characters, but you don't need to use them all. Once you've figured out something to talk about, keep your Tweet short and to the point. It keeps it memorable and helps people pay attention.
Tweet often

As you keep Tweets short and focused, make sure you Tweet often to stay in the conversation. Your name will keep appearing in others' timelines for the potential to get more replies or Retweets of what you share.
Be yourself when you're on Twitter. Use your own tone of voice and talk about things that matter to you. Your followers will notice and appreciate you for being you.
You don't need to rely on only your words to stand out. Try some of our other tools to flavor your Tweets:
Add an emoji or hashtag (only one or two!)
Add a photo, video, or GIF
Bring others into the conversation

There are plenty of ways to bring people into the conversation on Twitter with you. Try to mention someone by adding @ and their username in a Tweet, ask a question with a poll to get people talking, or even use Quote Tweets to share Tweets by others with your own spin on it.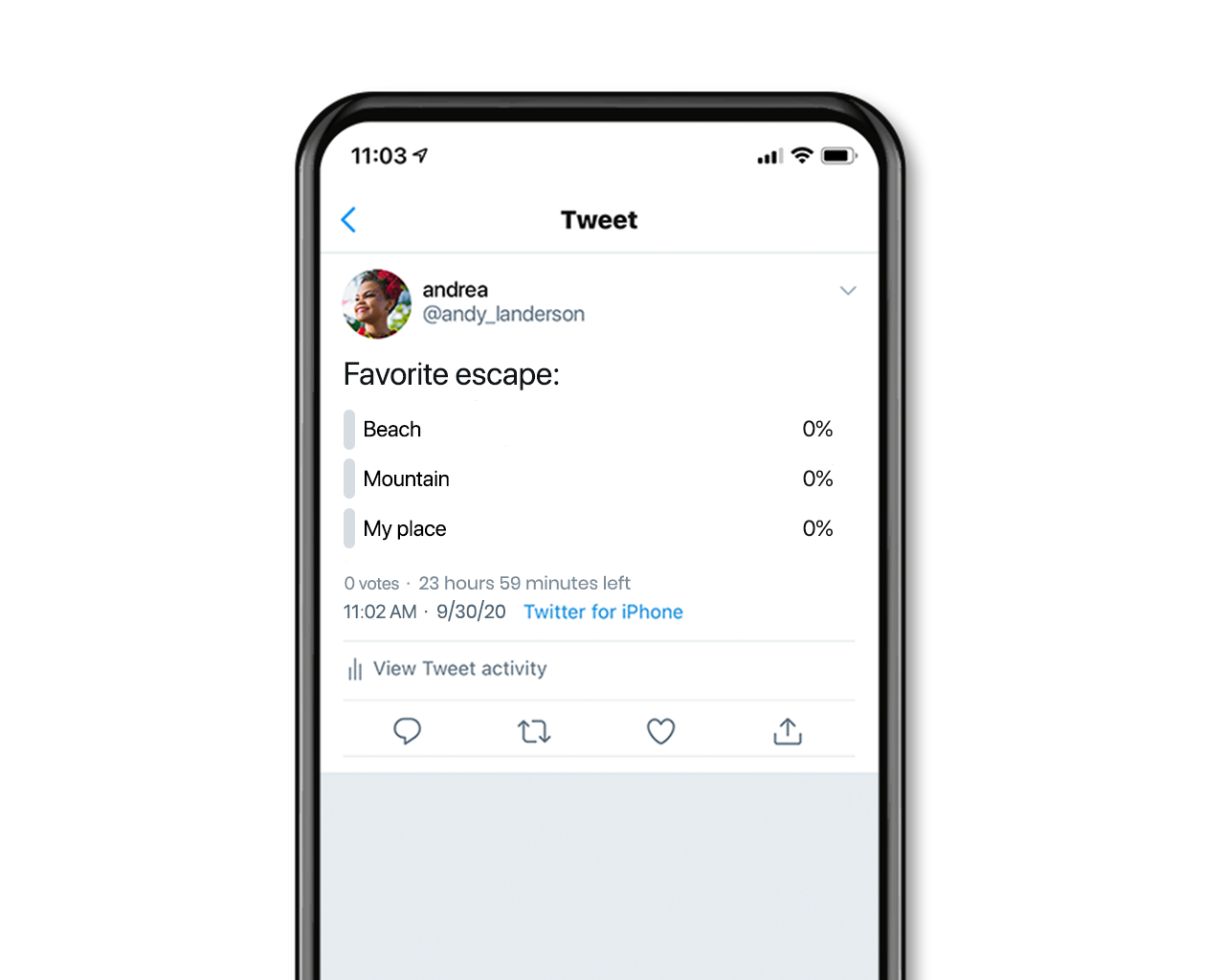 Look around for Tweet inspiration